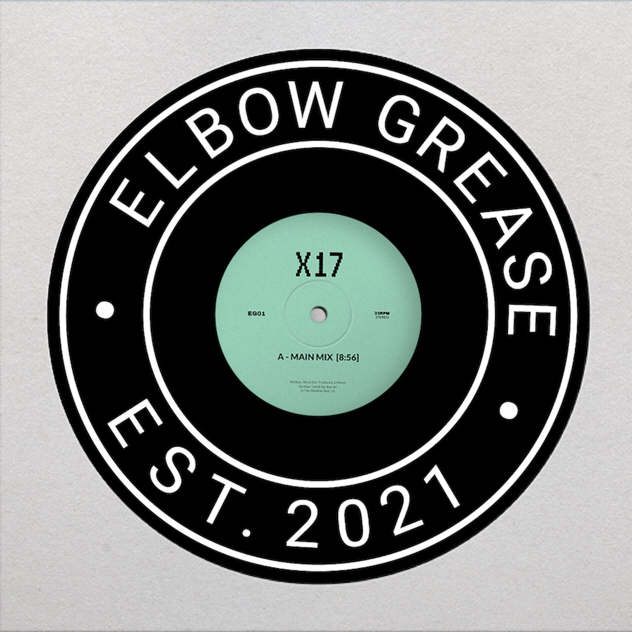 Dave Aju has always been on the outskirts of the West Coast electronic music scene but finds ways to influence it and weigh in with his own voice. X17 takes classic Underground Resistance themes and blends them with jazz and California sunset infused deep house.

If you have been in the North American techno and house scene you will know the name and that it stands for deep feeling and artful compositions based on funk and soul filled jazz themes. As a musician, Dave Aju is definitely a product of the SF Bay Area. As such, that particular scene's flavor of house music, most notably characterized by Om Music, and an appreciation for the reverberations of the SF Fillmore Jazz Scene is roaming in Dave Aju's grooves. "X17" takes us to the Motor City and we are shown the Dave Aju's reverence for Detroit electro funk as well as UR's penchant for mystical Afro futurist space themes, jazz, and soul. It also seems Dave Aju has found a musical link between Detroit's Underground Resistance, LA's love of Parliament Funkadelic, SF Jazz, SF House and Oakland's Sun Ra. There's small little flavors of ideas of each sprinkled like herbs and spices throughout the EP.
Title track "X17 (Main Mix)" comes off as a labor of love, where no stone is left unturned and uncared for. The track isn't rushed, and there's a lot of attention to the sounds contained within it. The vibe is gentle and escorted through the track with a gentle push. Well crafted and easy to listen to, it also stands as a contrast to a lot of other electro. There are no cold, hard themes or robots subjugating humanity. This is a world where the machines are an extension of humanity and human expression. If there's a true definition of the ideals of what early Detroit had in mind for the concept of high tech soul, this track captures the idea well.
"X17 (Rhythm Dub)" is the dub cut of the EP. Dub mixes are always really nice to see. It's often the dj's favorite of any release and provides a good base to blend with other tracks. In this instance, the differences are more present in the calypso whistles, agogos and tape echoed voices creating washes in the background. The dub mix here can be viewed as kind of a long progression and to call the track a journey is not too trite a way to describe how the track moves forward, since you're finding yourself moving through this environment in a logical fashion, curiously exploring the aspects of the voices and effected instruments. As a way to extend the initial main mix, it flows flawlessly and allows the dj and audience to get lost in the mix.
The "X17 (Viiibe)" mix has us stripped of the rhythmic elements and the bass is the only heavily rhythmic element found here. The rest of the track calls on the dubbed out elements and gently escorts gliding warm synths through the air in the mix. The vibe we are speaking of is the one fully present throughout the EP, and it's the gentle way each element is introduced. The vibe is kind, warm, thoughtful and caring, possibly letting you connect with the artist on that wavelength. There are no challenges, no difficulty– just ease and peaceful communication through music.
If you are used to reveling in dystopian realities or looking for rain soaked rust belt homes trying to find your hope at 4 am in the Packard plant with a benevolent robot overlord, this EP is not it. It's as if humanity escaped and found a new world with hope and peace. It takes classic UR themes and blends them with jazz and California sunset infused deep house. For techno heads who define their struggle with harder music, this might be a little unfamiliar territory but for deep house heads who want to venture into true, honest to goodness Detroit Techno Soul, this EP has it all.
-Sean Ocean
Check out Dirty Epic music recommendations here.
Listen to our podcasts here.
Find out more about our events here.