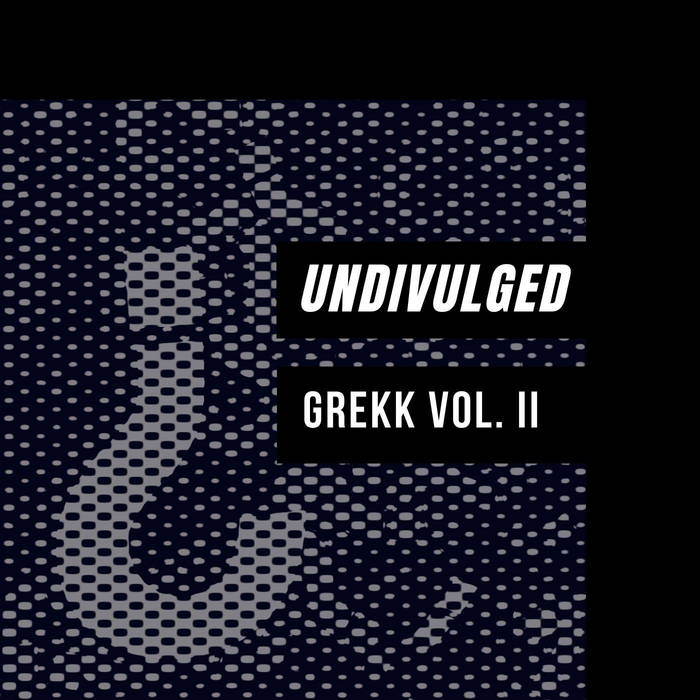 Undivulged's Grekk Vol. II is a jumbo pack of peak time tunes spanning luminous grooves to off-kilter darkness.

"I'm a simple man – i see Undivulged tracks, i buy them." That's what one Bandcamp user, "Slone," had to say about Grekk Vol. II, the latest offering from Dutch collective Undivulged. Slone, my friend, you hit the nail on the head.
Undivulged, an anonymous Dutch collective, is making a name for itself by churning out batches of 15 to 20 high quality techno tunes for absurdly low prices. Grekk Vol. II, for example, consists of 20 absolute stompers and costs only five Euro. The collective's stomper to Euro ratio (to use a scientific term) is simply unrivaled.
Grekk Vol. II is a DJ's delight. All 20 tunes clock in at around 140 bpm – perfect for peak time sets. There's a variety of moods to keep things interesting, from light and organic to dark and glitchy.
Track four, "Bossage," is one of those tracks where you know you're going to buy it within three seconds of listening to the preview. It opens with a massive, growling bass that swings in circles like a bulldozer doing donuts. Crispy hi-hats crackle above the bass, creating an infectious jacking rhythm. Before you know what's hit you, sleek synth chords join the ruckus, adding a touch of color.
Track eight, "Je Weet Touch," leans toward the lighter side of things. The tune opens with wooden sounding percussion, creating an easy, natural feeling. During the first minute we hear only percussion and a brief, zippy synth. This stripped back introduction allows plenty of room to breathe and settle into the groove. It's a coffee break in the sun. Around the one minute thirty second mark, a swaggering voice beckons us to "Come on!"
Track 11, "Murk," brings the off-kilter darkness. A buzzing, swirly bass drives things forward powerfully. Glossy synth chords trip over each other artfully, like a runway model who trips in their high heels but somehow makes it look beautiful. A robotic bleep teams up with the tripping synth chords, adding further layers of rhythm and weirdness.
It's often said that "you get what you pay for." Grekk Vol. II and its five euro price tag prove that adage wrong. With this choice collection, you get way more than you pay for.
Here's to techno abundance.
– Forest Lieberman
Check out Dirty Epic music recommendations here.
Listen to our podcasts here.
Find out more about our events here.