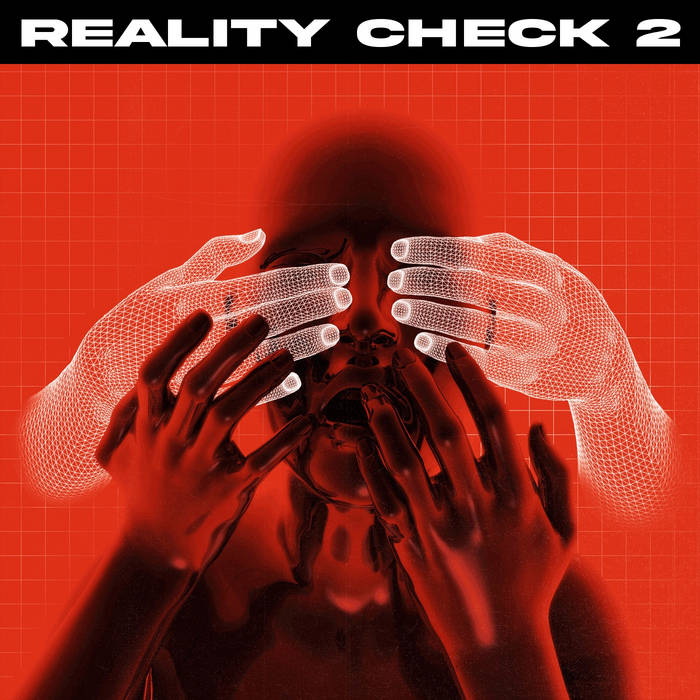 The LA-based label Gyration Station is back in full force with a refreshing sixteen-tracker with contributions from PILO, DJ ANGELDU$t, Club Cab, 1morning and more.

The artwork adorning the second opus of the "Reality Check" VA, created by Enigma World, fittingly represents Gyration Station's musical vision: anchored in the continuity of the nineties, the label is taking these influences towards a genre-bending future. Despite its eclecticism, the compilation is marked by a strong sense of cohesion and acts as a catalyst for experimentation beyond the borders of stylistic conventions.
Apart from PILO, who delivers a jacking Miami bass-influenced electro banger with "That Type," the more established producers in the VA's roster go by lesser-known aliases and showcase a different facet of their artistry. Notably, the swift "Do What You Wanna Do" marks the very first release of Lowkey J, Brooklyn fast techno producer Buzzi's house alias.
The compilation also features local hero Santiago Salazar, who contributes under his more electro-oriented Seldom Seen alias with "Don't Look At Me," an upbeat left-field house rager driven by cut-throat vocals. In other household names, we find the two halves of 138: DJ ANGELDU$t's "Hyperflange" embarks on a thrilling high-BPM ride and NXV's "Delightful Postpone" delves into a complexly layered, broken down composition.
Those who experienced the heyday of electro house may be familiar with Monstergetdown, who released on deadmau5's label. He now goes by Born in '92 and pays homage to Chicago house while imbuing it with unrelenting vigor in "Maya." Drawing from the same quintessential roots, rising star Club Cab takes on a more vocal-focused approach to the genre with "Your Energy," an enticing banger with heady leads.
Attesting to Gyration Station's will to foster a global community of talents, "Reality Check" includes artists from around the world. Guchon's "Airship" lands straight from Tokyo, and reveals a harder side to the producer's whimsical aesthetic, sprinkled with uplifting piano stabs. The enigmatic Russian producer Woture induces a frenetic trance in "Bang Ski," and Solingen-based DJ Sekt comes through with a straightforward and meaty house cut, "MPC Bleeps."
The label's native Southern California also shines through with promising producers. DULLAFTRUSE, from San Diego, opens the compilation with its most emotionally charged contribution, "ABREAKFROMTHENORM," a half-time track with melancholic vocals. By way of Los Angeles, 1morning's "Do It Right" emerges as one of the most techno-leaning tracks of the bunch, while Fastablade gets deep with "In Patience" and its irresistible pounding kick.
Not only master curators, label bosses Keenan and KMS treat us to a triple dose of their magic. Keenan delivers an ode to his MPC1000 in the punchy "Spiraling," and KMS collaborates with the mysterious Empress IV with the melodic "In This World," a track that makes a compellingly subtle use of acid. "Get The Werk," from their symbiotic Trax Unit alias, is a powerful dancefloor weapon designed for dancers that holds all the qualities of an instant classic. You can listen to the VA for free on Soundcloud and support the label on Bandcamp at the links above.
-Théophile Gatté
Check out Dirty Epic music recommendations here.
Listen to our podcasts here.
Find out more about our events here.