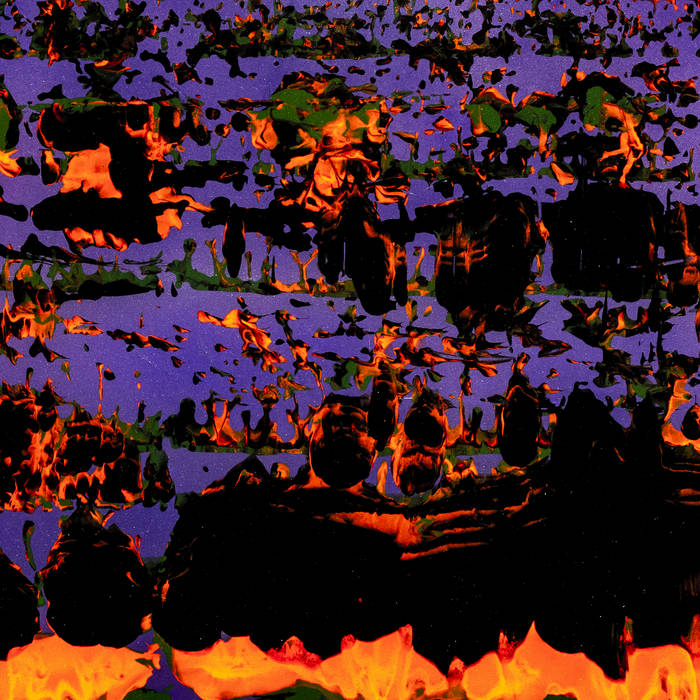 LUCKER's first album "Sapiens" pushes dance music past its breaking point.
LUCKER first infiltrated the scene last year when his track "Headache vs. Corona" was featured on Nina Kraviz' Trip Recordings' newcomer compilation, "Hot Steel." The compilation welcomed in and introduced us to many new names—highlighting her twenty favorite submissions from young artists and giving them a proper release on the label. Now, just over a year later, LUCKER returns with his first album, "Sapiens" released on Molten Moods, and is shaking things up with an unorthodox, but highly engaging take on IDM. Combining hardcore breaks, techno, and nearly everything in between, the resulting sound LUCKER has developed is anything but predictable. "Sapiens" is a wild sonic ride, not recommended for the faint of heart.
Starting things off, LUCKER tries his hand at four on the flour techno with astonishing results. A swelling, fast-paced introduction prepares us for complete and total annihilation. Excitement and tension build as layers of percussion are steadily let loose, teasing a fast and unrelenting groove. Once the kick drum emerges and the beat builds to a drop, a cacophony of atonal percussive hits and sound effects come flooding in. While there's seemingly little rhyme or reason to his choice of sounds, everything is suddenly flipped on its head when an angelic pad interrupts everything for a brief moment of transcendent beauty to contrast what we've heard thus far. But just as you think you're being offered some relief from the madness, LUCKER plunges us straight back into the chaos for one more go at his maniacal dance beat.
Now that you've been acquainted with LUCKER's truly free-spirited sound, you may be somewhat equipped to take on his second track, "Tilting." An unnerving beeping noise like that of a bomb that's moments away from detonating prepares you for an explosion of drums and a gritty bass line. If the abrasively fast and grueling drum beats weren't enough to get your blood flowing, an epic stab with bursts of gunshots and laser noises make the track sound like high-tech weaponry from a cutting edge sci-fi flick.
While there's almost too much ground to cover to encompass the entirety of this release, the last track that ought to be highlighted is the mind-blowing cut, "Cloud Sniff." To call this track 'a rave anthem from the future' just doesn't do it justice but could help to describe how simultaneously innovative and electrifying it is. A bright, shimmering melody beautifully juxtaposes a raw and powerful break beat foundation. Cinematic and dreamy, yet edgy and complex, this track ventures into uncharted territory while feeling pleasantly nostalgic. Pure, unadulterated dance floor energy with enough detail to keep you thoroughly engaged for dozens of plays, "Cloud Sniff" is truly exceptional.
"Sapiens" is a rare debut album that boldly branches out from the genres it references and explores to create something that feels brand new. With this album, LUCKER establishes a truly virtuosic voice in the vast electronic music landscape—carving out a sound that is both exciting and refreshing. Support the artist and the label with a digital download via the Bandcamp page linked above.
– Jeronimo Watson
Check out Dirty Epic music recommendations here.
Listen to our podcasts here.
Find out more about our Events here.