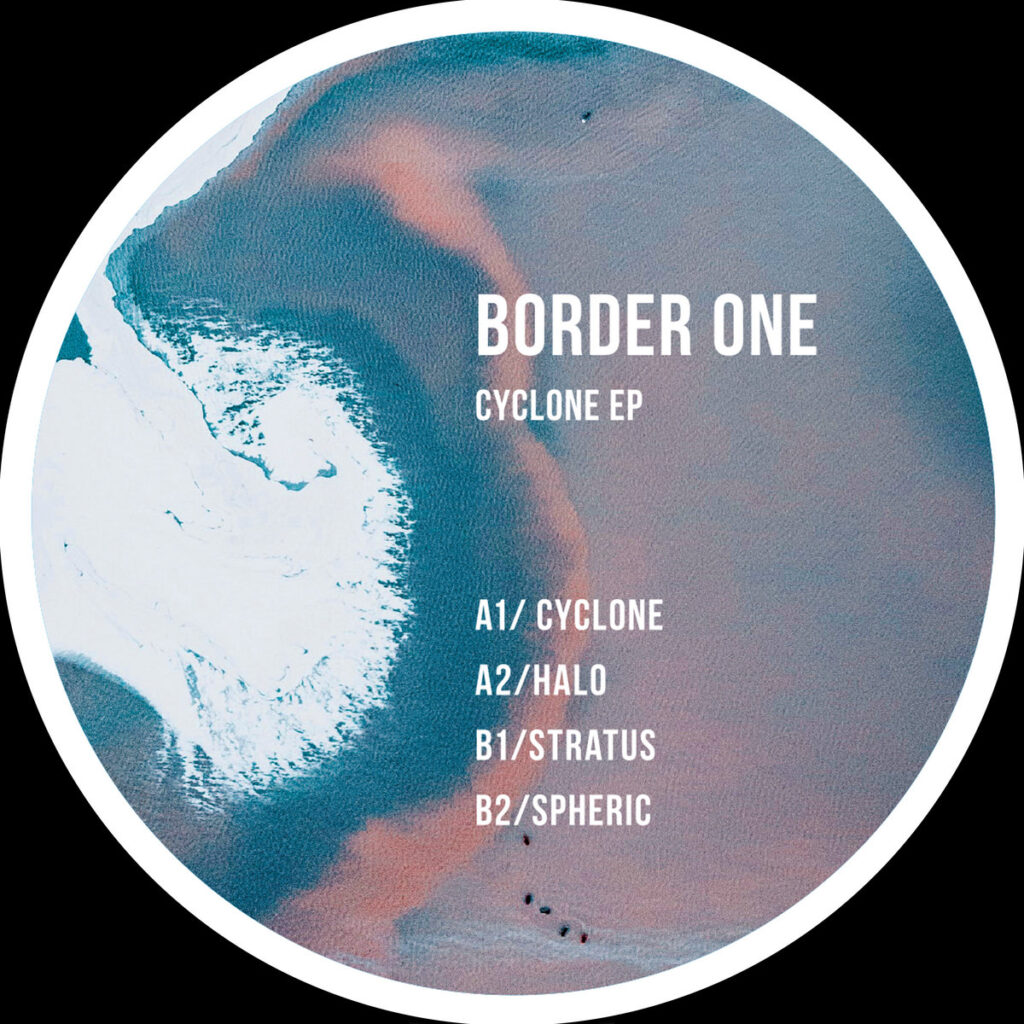 Ghent native Steven Petit, aka Border One, returns to the prominent Belgian techno label Token with four atmospheric and driving selections across "Cyclone" EP. Joining again the storied roster of Kr!z's imprint, Border One continues a string of excellent releases that showcase the evolution of his cerebral, exploratory style.
Having released so many greats over the years, Token needs almost no introduction. Inigo Kennedy, Rødhåd, Sigha, Ashley Burchett aka Ø [Phase], Antigone, Tadeo, Ctrls, Oscar Mulero, Eschaton, Neel, Surgeon, Planetary Assault Systems, Orbe, Jeroen Search… the talent runs deep. Steven Petit brings a modular analog approach to techno production and live performances, enabling experimentation, exploring both techy, space, and introspective themes. His return to Token is proof he's an artist to watch.
The "Cyclone" EP begins with the title cut, and it drops us into a portamento groove, suspended by a haunting pad. A wooden stick pattern follows, and the tension begins to build as the main synthline modulates subtly. Border One shows a lot of restraint and minimalism, slowly building the tension, letting each layer breathe. The pad rarely releases, keeping the vibe constantly building with anxiety. There are few layers, and here each one lends a stretchy, dynamic performance. All the while, hypnotic and slippery, the portamento synth creates the signature groove of the tune, propelling it forward with its loopy spell.
Immediately the vibe shifts when the track changes to the next cut, "Halo". Moodier, deeper, and much more atmospheric, we are treated with sizzling hats of varying timbre, cleverly programmed, edited, and affected. Spacey claps used very sparingly, a signature hypnosis-inducing pad progression, filtering and modulating, and a subtle groove that pumps with smoothness. This track has a minimal, classic feel; it's strangely almost relaxing and tense at the same time, hinting at a dark future but without panic or anxiety.
"Stratus" right away increases the energy from the very first beat, and after the depth of "Halo", this difference is felt with immediate impact. Two Juno-like arps take charge, creating a complementary, twisted-feeling, tension-filled relationship. This action is underpinned by a nasty bass pattern, and together they drive this tension filled stomper forward. The unrelenting synths are not harsh, but rather have a warm analog feel; I'm hearing Juno vibes but many synths can dial in those lovely tones. This intensity does not let up until the very end.
From the first note of the spacey arp in "Spheric", I knew I'd really enjoy this cut. Have we once again saved the best for last? Of course music and techno is subjective, but I love when this happens on an EP. A 909 tom pattern anchors the groove as alternating arp bits float in and out of the mix. These arps are hugely spacey, with very big reverbs, conjuring massive infinite realms and moody environments. They dominate the track while still leaving plenty of room for the other layers and create an evolving journey through mysterious, interstellar space. The hats are crispy, with highs well-defined and extremely well-textured. My suspicions are confirmed, this tune is my favorite of the EP; an excellent blend of classic rhythms with modular electronic experimentation, evoking cosmic themes.
Border One "Cyclone' EP is available on both vinyl and digital. Listen at the link above.
-Nicolaas Black
Check out Dirty Epic music recommendations here.
Listen to our podcasts here.
Find out more about our events here.