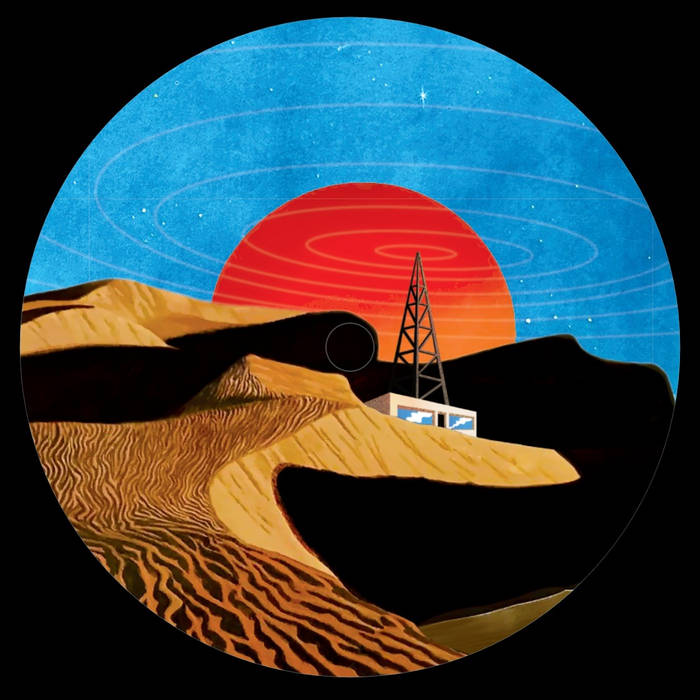 LA-Berlin transplant Huerta supplies punchy yet stripped back house tunes in "Echo Your Thoughts".
Think about the last time you went to a house or techno show. Where was the DJ? If it was an underground show, the DJ was probably not up on a big fancy stage. Rather, the DJ was standing (more likely grooving) at the same physical level as you, just behind the decks.
There's a reason for this. The DJ isn't really the star of the show – you, the dancers, are. The DJ's job is to set the scene, not be the scene.
Huerta gets it. His latest release, "Echo Your Thoughts", strikes a balance between banging and stripped back. This balance allows the tunes, and the DJs who will inevitably rinse the heck out of "Echo Your Thoughts", to energize the dancefloor but not outshine the dancers.
Huerta left Los Angeles, the city of big stages, for Berlin, the city of bathroom stages (shoutout to HÖR). He runs Berlin-based Leizure Records and has released on Chaos In The CBD's In Dust We Trust as well as SlapFunk and Small Hours.
Track one, "C & T", is a stomper to be sure, but it's not overkill. The tune quickly launches into a kick drum that thumps with the gusto of a club sound system. A bassline nimbly plucks up and down, establishing an infectious groove. And then the tune sort of just, well, grooves. The energy level is consistent, but not boring, allowing dancers to settle in while flurries of bleeps, horns, and shimmers keep things interesting.
Track three, Raker's Dozen, is a sleeker cut, but it's just as much fun as "C & T". Curvy breakbeats start things off. The breakbeats are punctuated by an eerie yet funky beep. Sci-fi strings pour over the soundscape in slow waves, creating an air of cooler-than-you mystery. It's your older sister when she comes home from college with a cool new look (probably involving a black turtleneck). The tune takes things up a notch around the two-minute mark when a melodic bassline shakes with fury and delight.
"Echo Your Thoughts" is a lesson in the power of restraint. Here's to doing less.
-Forest Lieberman
Check out Dirty Epic music recommendations here.
Listen to our podcasts here.
Find out more about our events here.