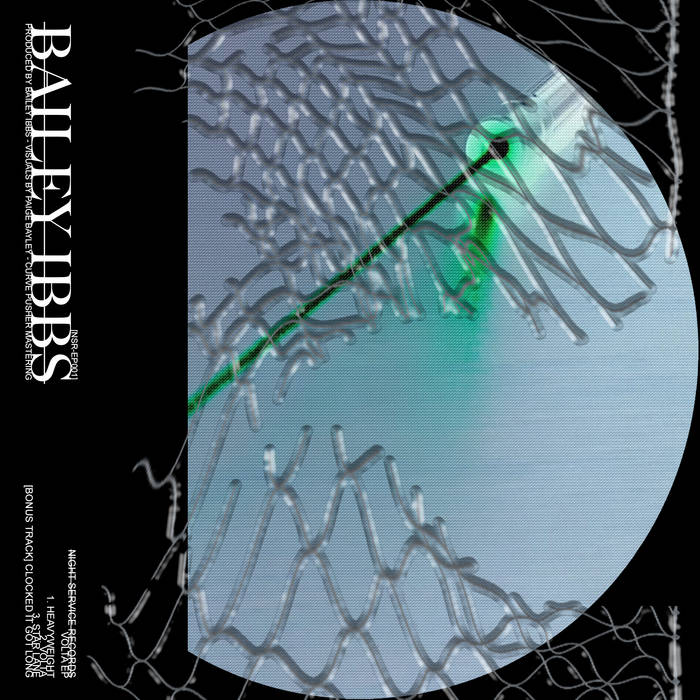 Techno newbie Bailey Ibbs delivers slamming, icy techno like an old pro across "Volta" EP—the inaugural release on his new label, Night Service.
Most of the time, we humans stink on the first try. Serena Williams? She probably hit a lot more air than tennis balls the first time she swung a racket. Lance Armstrong? He probably skinned the living daylight out of his knees the first time he hopped on a bike.
Bailey Ibbs is different. In his first ever techno release, Ibbs simply nails it. "Volta" EP is a stylistic departure from Ibbs's previous releases which leaned towards breakbeat and UK Garage, as opposed to techno.
"Volta" EP is the debut release on Ibbs's very own, London-based label, Night Service. Like any good record label, Night Service also hosts its own parties.
The first tune, "Heavyweight," passes the techno litmus test. Does the kick drum bang? Indeed, it bangs. The kick thunders as if it were filling a warehouse of sweaty ravers, but it's not too loud. It doesn't sound overdone or cheesy. On the contrary, it's hypnotic. The tune proceeds without frills, as is the techno way.
The second tune and title track, "Volta", adds a touch of melody. A speedy, understated bassline links arms with a banging kick drum. A sleek synth echoes and lingers overhead, adding an icy glaze, then followed by more of the same. If it ain't broke, don't fix it.
The last tune, "(Bonus Track) Clocked It Got Long", switches things up. Rather than techno, it features a rave-y, breakbeat cut. It's as if Ibbs threw it in to say "don't forget about my other sounds!" The drums are organic and playful, then things get serious as a massive, growling synth joins the party. Police sirens and hard-nosed hip hop vocals add a gritty edge. It's one of those tunes that makes you feel a little bit cooler than you did before.
If Bailey Ibbs can nail it on his very first techno release the way he did in this "Volta" EP, then you can nail it on your first ever painting, or comedy show, or novel, or even stir-fry.
Here's to first tries.
-Forest Lieberman
Check out Dirty Epic music recommendations here.
Listen to our podcasts here.
Find out more about our events here.