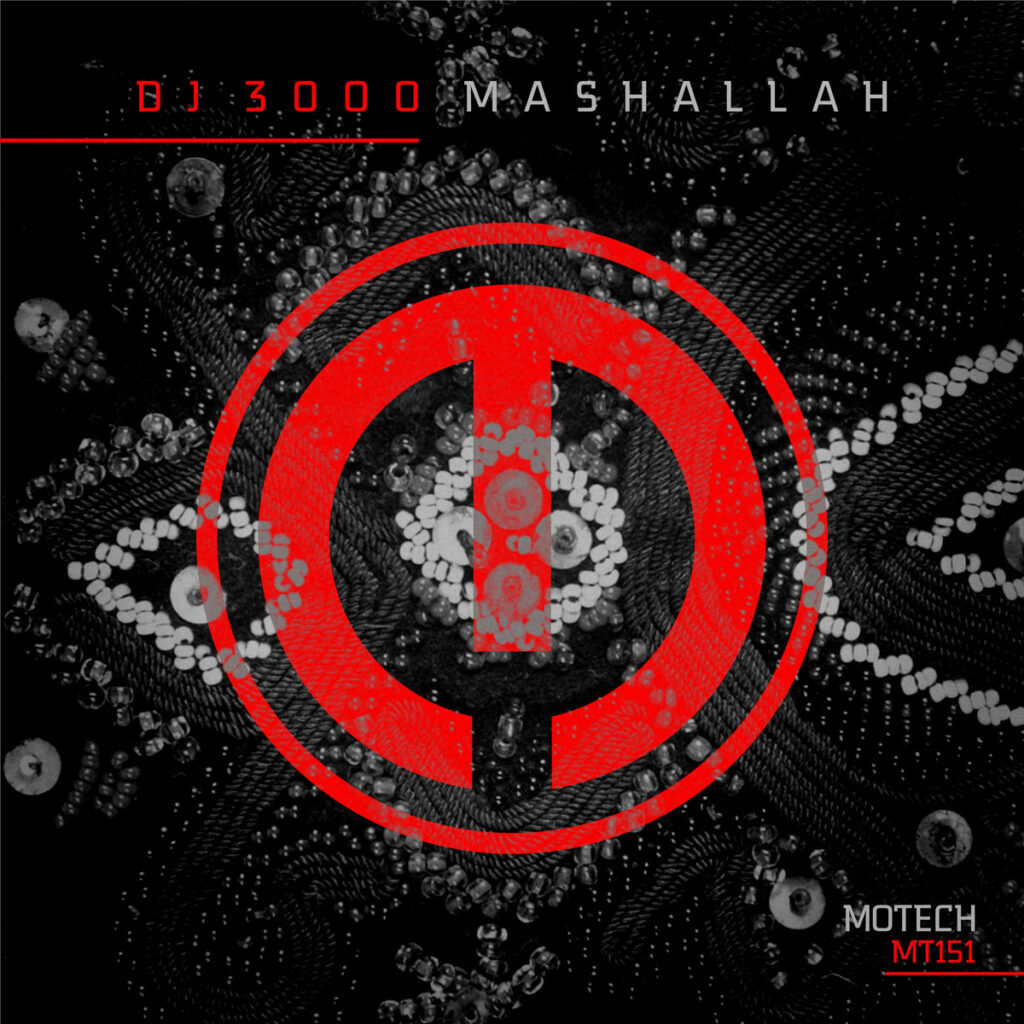 Fresh from my own reinforced sense of identity during this war in Ukraine, my attention has been drawn to artists currently exploring their cultures through music. Head honcho of techno and house mainstay Motech Records, DJ 3000 delivers his latest offering, "Mashallah." This release is a journey into his Albanian roots as seen through the lens of Detroit. And Franki Juncaj's techno lineage is a unique story. Dubbed DJ 3000 by Underground Resistance co-founder Mike Banks when initiated into that storied crew, he is forever a part of Detroit's techno heritage. His Motech imprint has consistently released excellent techno and house flavors since 2002.
The first track presents the full set of Albanian elements including the vocal as the word 'mashallah' is a common phrase in the Balkans meaning 'beauty'. Clocking in at 129bpm, "Mashallah" plays like a breezy, smooth, uptempo, jazz-tinged house cut. Silky pads reinforce a funky synth progression, providing a soulful base for the ethnic samples. The second tune is the instrumental version, which really highlights the musicality of the chord progression and its jazz and funk influences. Loopier and more minimal in vibe, the mix of Detroit house and ethnic samples are uncanny. The combination sounds unique, fresh, and done with a light touch, not compromising a true house feel for the ethnic exploration; a truly lovely track.
"Deciq" goes further, referencing a 1911 revolt. Upon casual play one is tempted to think it's deep house, but it drops into a hypnotic, rolling techno bounce, introducing a chopped vocal that takes you on a mindtrip into space. The cut is reinforced by techy bells and highlights an Albanian instrument called a çifteli. The circular grooves are deep, psychedelic, and trippy, all the while pushing into techno territory.
"Deciq" was a surprise, and "In The Water" follows in similar fashion. A joyful yet bittersweet piano riff introduces this number, with an emotional, soulful lead taking center stage. The vibe here is uplifting while maintaining a prevalent moodiness. I can honestly say the overall imprint and length of this track left me wanting more of this feeling. A perfect way to end this "Mashallah" EP.
-Nicolaas Black
Check out Dirty Epic music recommendations here.
Listen to our podcasts here.
Find out more about our events here.