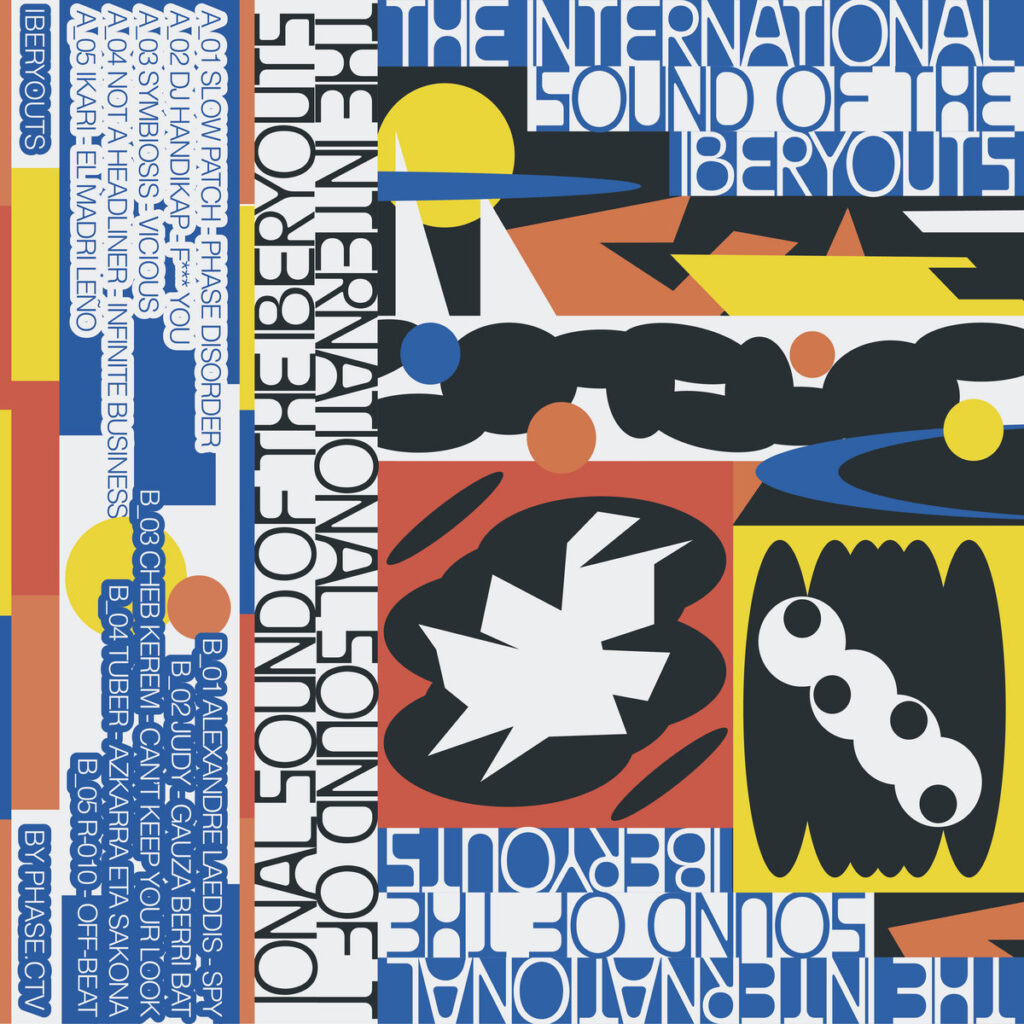 Madrid-based collective Phase releases its first ever compilation "The International Sound of the Iberyouts" offering ten wide-ranging techno tracks.
Phase.ctv is a rapidly growing collective taking Europe's electronic music scene by storm. From fashion to music, and nearly everything in between, Phase has contributed greatly to the underground club and rave scene in their homeland of Spain and beyond. After their first release in April of this year, titled "Baby Series 001," Phase returns with "The International Sound of the Iberyouts" for a standout compilation of eclectic, versatile techno tracks for their brand new "PHASE IMPRINT" label.
While all ten tracks on the compilation are worth celebrating, a few cuts stand out. Ikari's bright and playful contribution, "El Madri Leño," is a chaotic blend of house, techno, and classic electro. A consistent beat sets the pace but is quickly overtaken and outshined by a medley of glitching chord progressions that quickly steal the show. What was originally an evocative house style lead is completely deteriorated and chopped to oblivion, creating a track that feels truly sporadic and unpredictable, yet highly intricate and deliberate. It's tracks like these that capture the "no barriers" attitude the label is founded on, helping to pave the way for more forward-thinking, or unorthodox, approaches to the genre.
Next is the mind-melting track "Spy" by Barcelona-based DJ and producer, Alexandre Laeddis. A blend of arpeggiated synth leads bubbles up and bursts every which way, creating a disorienting, yet highly satisfying, sonic experience that's sure to leave an impression. Judy's track "Gauza Berri Bat" beautifully balances innovation with an effective and truly palpable, seasoned dance floor sensibility. A rolling bass line keeps you consistently locked in, but what sets this track apart is the sheer abundance of intricate sound design that Judy manages to squeeze in without ever sounding out of balance, forced, or overworked. Each contribution on the compilation shines with unique stylistic charm and flavor.
With this exceptional compilation being their first release, PHASE IMPRINT is off to a great start.
Support the artists and label with a digital download, linked above.
-Jeronimo Watson
Check out Dirty Epic music recommendations here.
Listen to our podcasts here.
Find out more about our events here.