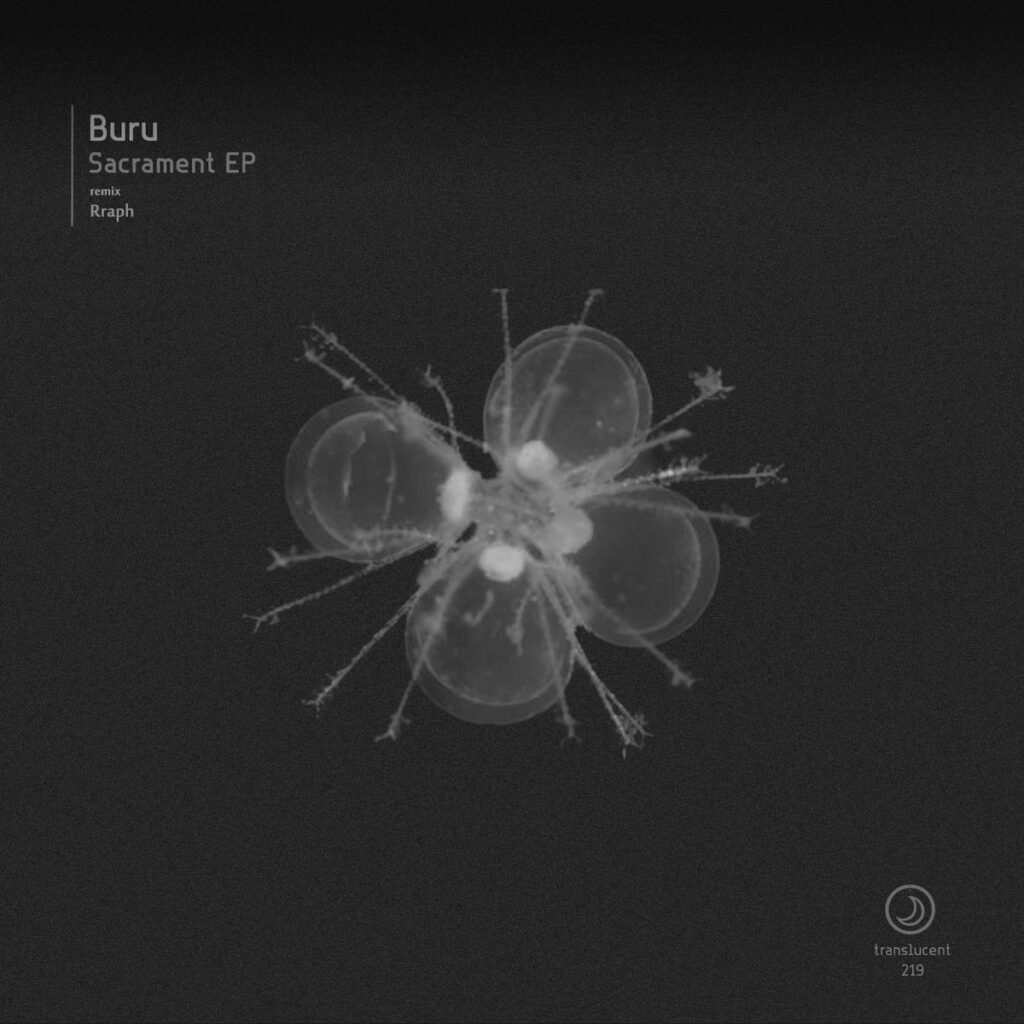 Finnish duo BuRu deliver a standout Techno EP for Australian label Translucent with "Sacrament".
Brothers Mikko and Ilkka, together known as BuRu, have been busy concocting some pretty exquisite Techno. For these two, creating different styles of electronic music under multiple aliases is the norm—a practice that enables them to pursue whichever style they see fit. Their combined efforts as BuRu, however, have paid off, earning them releases on esteemed labels that include Portugal's Trau-ma and Sweden's Counter Pulse. Now, the duo's most recent release "Sacrament" on the long-running Australian Techno label Translucent exhibits some of their best work to date.
Starting off the "Sacrament" EP is "Nordic Noir" with a hypnotic, straight-to-the-point banger. As the beat develops, BuRu's out of the box approach to their production becomes perceptible. Clanky claps and hi-hats compete with an arpeggiated bass for prominence. A skipping vocal loop gradually gets filtered while spacey pads wash over you. Soon after, Polish producer Rraph takes the intensity up a notch with his sinister, electrifying remix to the introductory track. Rraph's version feels much darker than the original and would certainly do wonders in the warehouse. Persistent ride cymbals smack while his take on the arpeggiated bass plucks away at your sense of reality. Next is "Dukkha," a track that slowly creeps its way into insanity. Expertly panned percussive hits go soaring by while the track's sparse melody keeps you fully locked in. As the EP reaches its crescendo, title track "Sacrament" switches things up with its unusual blend of a happy-go-lucky melody with an aggressive dance beat that serves as the track's foundation. This cut in particular exhibits some creative juxtaposition from BuRu, bringing balance to the darkness and a hint of surprise to the EP. Last is the closing track "Mana" featuring a loose and unnerving grand finale. What sounds like a tape delay-generated kick pattern just won't sit still. As the track progresses, things get quite experimental. Percussive loops are rinsed in complex evolving effects that feel disorienting in the best way possible. Be careful not to topple over when listening to this track.
Support the artists and label with a digital download via the Bandcamp link above.
-Jeronimo Watson
Check out Dirty Epic music recommendations here.
Listen to our podcasts here.
Find out more about our events here.