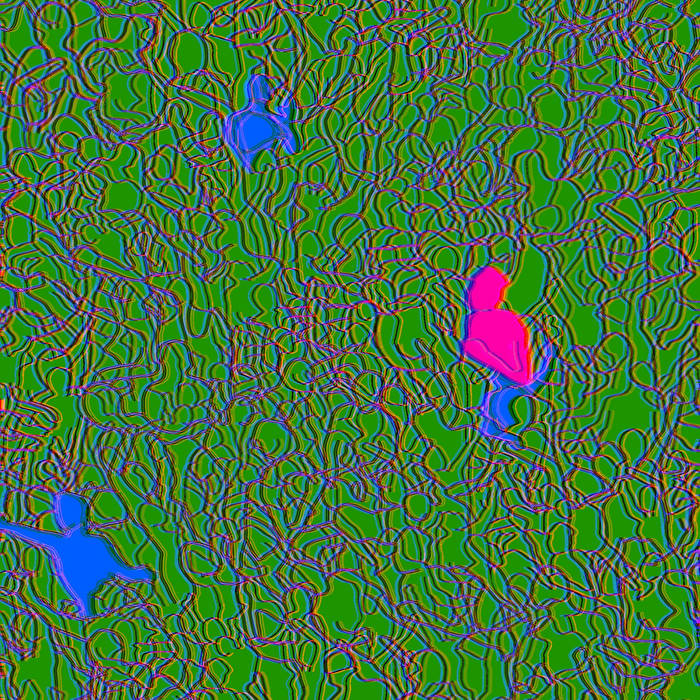 This double hitter from down under packs a blithe punch as Sarco nod to both Dark Wave and the DIY scene with "Walking On/1s+2s".
The opener of this grungy, original EP from the newcomer Aussie duo Sarco, "Walking On" is a supercool resurrection of the icy Darkwave sound of the '80s, charred with acid and perfectly disaffected vocals. Lyrics like "Money buys both freedom and trash", are delivered with a mix of calculated jadedness and barely restrained desperation. The refrain, "All this could be yours, but you've got to take it" evokes the insipid object fetishization of late night infomercials, the empty promises we must constantly endure under late capitalism. She snarls—hi hats answering her like the audience snapping at a slam poetry reading.
The second track opens to funky acid arpeggiation—a nice foil to the bitter pill delivered in the form of pithier but no less sardonic musings. Snares and cymbals crash in rapid-fire bursts that amp up the sidewinding groove of the acid. It sounds fit for some kind of hip, semi-ironic disco where everyone is just slightly beset by the idea that they are simply too cool to dance.
The project is a pitch-perfect marriage of medium and message. This is only the second outing from Sarco and is a name they share with a 3D printed device for performing medically assisted euthanasia. The dark humor captures the project well.
-Winston Mann
Check out Dirty Epic music recommendations here.
Listen to our podcasts here.
Find out more about our events here.