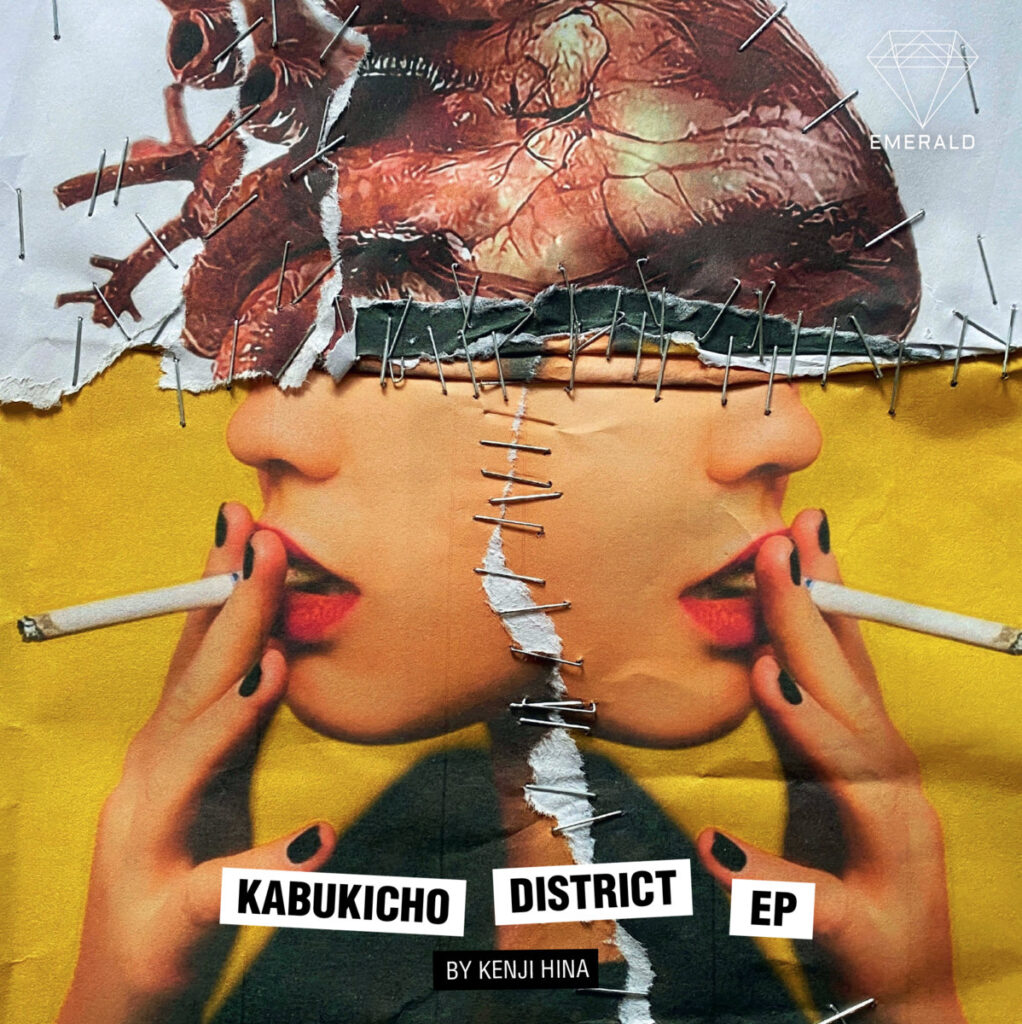 "Kabukicho District" EP offers artfully distorted and hypnotically-corrosive Techno at its finest as Kinji Hina releases on Dutch-based label Emerald.
Kinji Hina aka Alarico's newly released four tracker on Emerald truly dives deep into the fine line between distorted, late-night selections packed with heart-pounding kick and bass sequences and methodically-created synth structures. Coupled with the occasionally elusive and drifting percussion elements that give it a tangible variance, "Kabukicho District" EP brings a dystopian auditory scope to the playing field.
Starting off with "762", the release pushes in with a distinctly overdriven sound that blends in well with the almost indistinguishable percussive elements dotting the track's background. As it progresses, the vocal chop and the rise and fall of a synth line really bring a bit of a calming frenzy to the movement moving forward to provide a truly immersive auditory experience.
"At Closed Doors" comes in hot and heavy with delayed, reverberated percussion riding alongside a heavy rumbling kick line. The driving synth stab is ever so slightly out of place and helps create momentum forward into the ethereal, synth pad lines reminiscent of something you might hear in science fiction classics.
"The Love Hotel" creates a mildly off-sounding, swinging and rolling kick line paired with a hat element that just slightly drifts back and forth between and is placed perfectly. As other, more in place hats and percussion bring the focus back in place, the track chugs onward into a vocal segment paired with subtle risers and an eerie, piano-esque sound to really drive home the haunting feel.
Kinji Hina finalizes the release perfectly with "Maniac". Classic Techno-influenced synth stabs and rain stick-sounding atmospherics bring a frenzied feel to the track before plunging back into hypnotic, ethereal pad work. Overall, it successfully brings the entire release to a climactic and well-poised end while still leaving room for calculated artists to utilize the track in their performances.
-Colin Cook
Check out Dirty Epic music recommendations here.
Listen to our podcasts here.
Find out more about our events here.