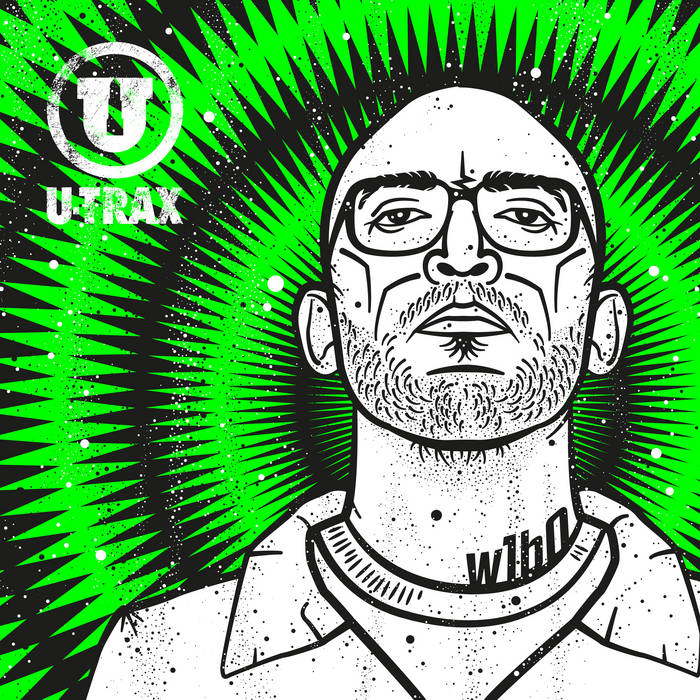 W1b0, aka Wibo Lammerts, tragically passed unexpectedly earlier this year in August, leaving a posthumous Acid ensemble that encapsulates his work and legacy up to this point titled, "When Humans Ruled The Earth" released on U-Trax.
The "When Humans Ruled The Earth" release comes off the Dutch-based label U-trax, known for exquisite Electro and Acid releases in the mid-90s, with a recent comeback in 2018 and now new material onwards from 2021. This was to be the culmination of w1b0's life work and with the support of his family, the label has done "the only thing that doesn't feel totally wrong" and moved forward as planned with the release. Known as the gentle giant of Electro, Wibo has a catalog of sinister, deep, and dark tunes that stand up against the best in the industry. Opting to steer away from the heavy Electro style he expertly curated through the decades, he shifted in favor of delicate and different takes on Electronica, showcasing his skilled versatility.
The 15-track album is chock full of broken beats, devious harmonies, and intricate cuts of Techno. Vivid pictures of an artist that pours every ounce of their soul into the craft exudes from this release. Acid weapons like "Program Yourself to Feel" and "Acid Whip" commandeer sultry grooves and incredible dance energy with gorgeous precision. Leftfield magic is expressed sonically on tracks like "Hologram Computing" and "Mixed Matter Fluctator". There certainly lies a story behind the flow of the album that speaks to the heart of true Electronic Music connoisseurs. Weighty basslines and kick patterns spawn toe tapping and head nodding on "Beilstein Reference". A glorious articulation of emotion can be derived from "Hit Me" and "Pilex Driver", showing off a joyous love for Techno that's easily distinguishable from previous releases.
Rhythm, groove, and swagger lace together across "When Humans Ruled the Earth" from start to finish in an absolute treasure of a release. W1b0 will be missed dearly in the community worldwide but we should be grateful for such an immaculate send off. It is a remarkable achievement, with 15 out of 15 tracks being so much more than just solid tunes. Thoughts go out to the family and anyone who has had the pleasure of being touched by such a magnificent being. Rest in Peace w1b0. Please consider supporting the album at the link provided above.
-Jack Plumb
Check out Dirty Epic music recommendations here.
Listen to our podcasts here.
Find out more about our events here.