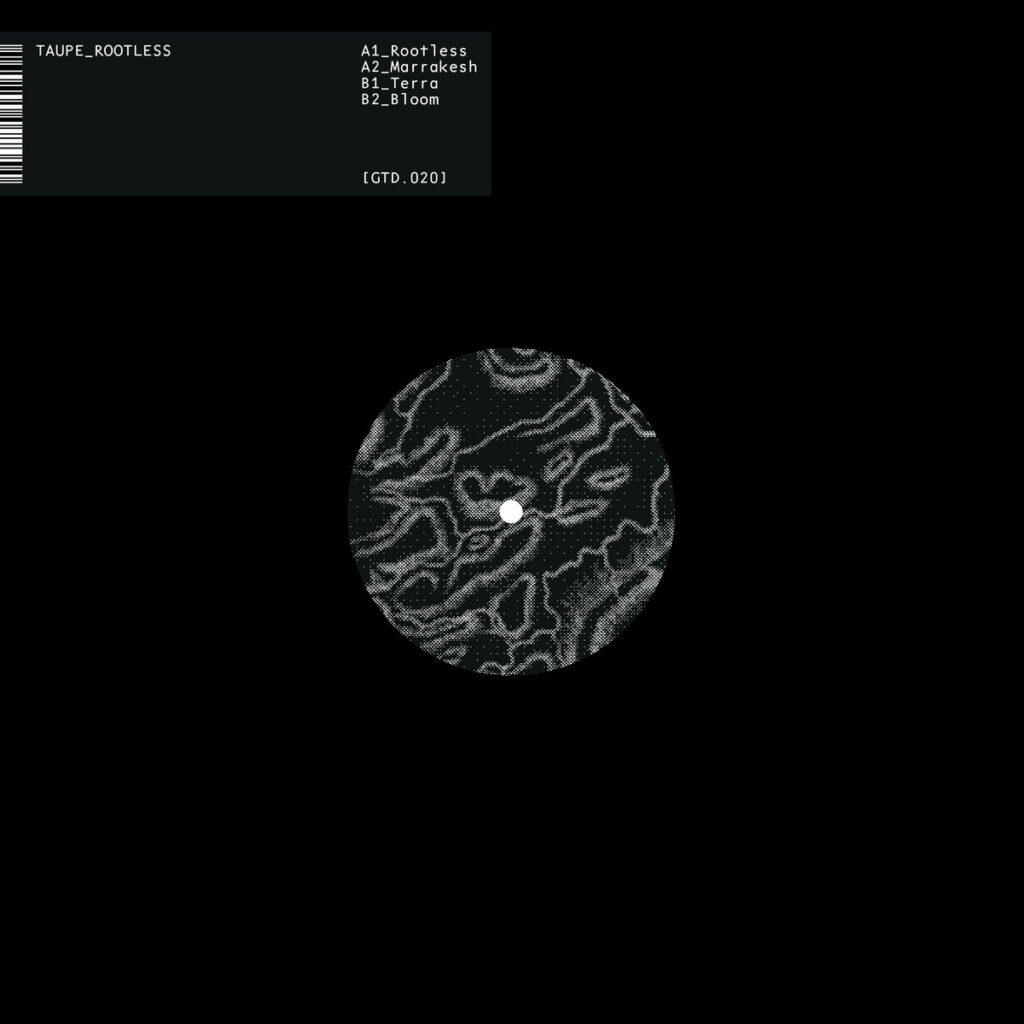 London-based IDM label Gated welcomes Dutch up and comer, Taupe, to their roster with "Rootless".
Though Dutch producer Taupe is a relatively new musical artist, his sound demonstrates wisdom beyond his years. Combining old school sounds with a new school sensibility, the talented producer has quickly established himself as one to watch. Taupe initially got the ball rolling with a handful of tracks on various releases from Netherlands-based label AEX, but has since released on other European labels including Impress and Tech-um. Now, Taupe takes his signature sophisticated sound to London's Gated Records, offering us a master class in classy club music in the form of his latest EP, "Rootless."
Starting off the record is the title cut, "Rootless." From the first reverberated snare hit at the track's beginning, "Rootless" oozes with vintage flair. A grandiose synth lead whimsically flails, while elegant pads ring out. Bright and light, this track holds back on the low end in order to release it when it really counts. "Rootless" is a lighthearted and joyous sonic journey.
Next, "Marrakesh" kicks off with a duet of hang drum and plucked arpeggio. Sounding like the crisp cold air of a snowy winter's morning, this track expertly balances its fast-paced dance beat with a soothing and chilling melody. The third track, "Terra," progresses to a more hypnotic and mysterious place, while continuing to exhibit some of the same techniques as the tracks before it. A rolling Trance-inducing bass line is paired perfectly with a classic Electro style drumbeat. Utilizing several variations of the same base synth lead not only enriches the mix, but also helps to establish a sound that gradually becomes synonymous with Taupe—his calling card if you will.
Last up is the beautiful closer aptly named "Bloom." A broken kick pattern and a delayed hi hat is all that's needed for the melodic lead to shine. When the full beat drops, feelings of pure elation take hold. "Bloom" is a truly gorgeous cut, full of timeless sounds that conjure an introspective mood.
Support the artist and label with a digital download, or by purchasing a vinyl copy via the Bandcamp page linked above.
-Jeronimo Watson
Check out Dirty Epic music recommendations here.
Listen to our podcasts here.
Find out more about our events here.