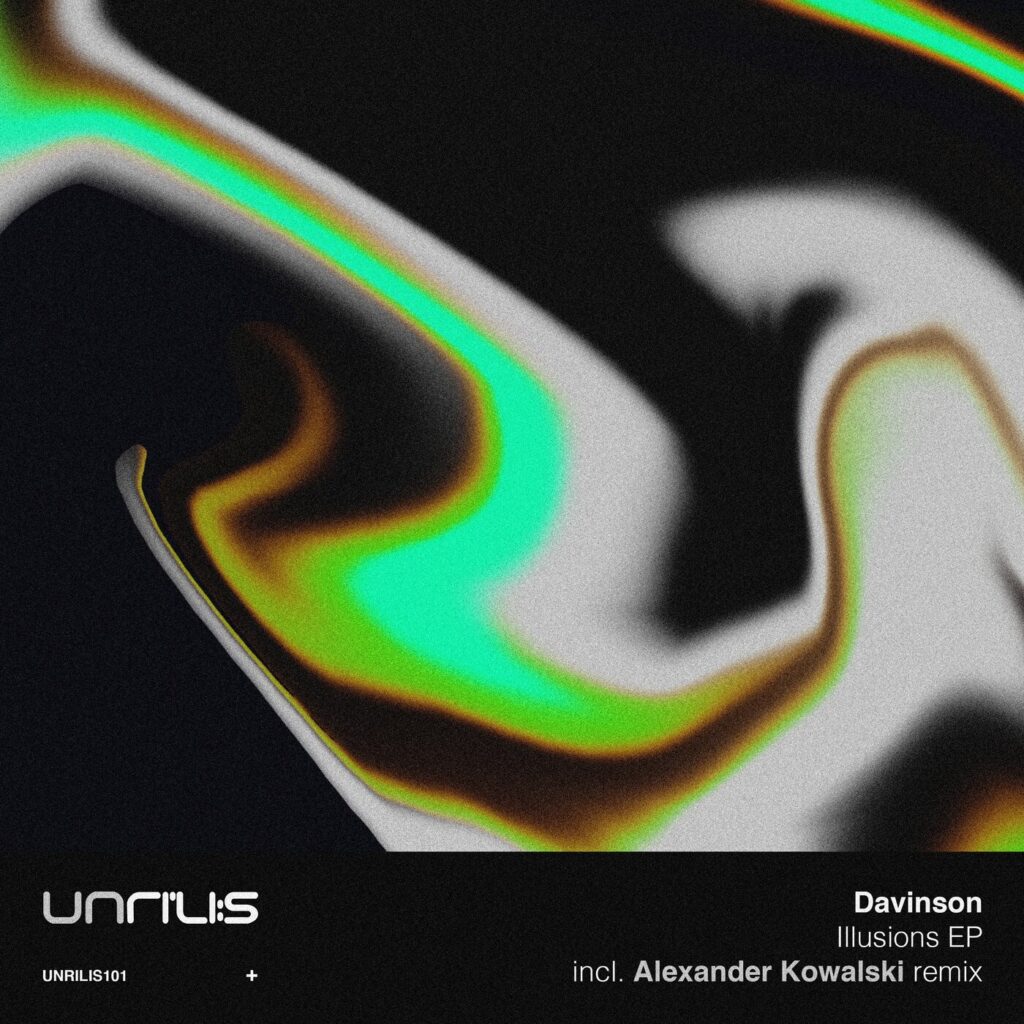 Davinson returns to the Naples-based Unrilis imprint with an EP that tracks the big sounds of the outdoor festival through raw, underground Techno, providing a much-needed intermediary in a DJ set. Alexander Kowalski tags along for the ride with a crunchy, synth-driven remix on this "Illusions" EP.
So you're a fan of Tronic, Panpot, and often rate Truesoul tracks, but you also love Deep Techno as well as raw and banging tracks.. Where do you create blends from the two worlds? Imagine you're just getting on stage when the other DJ missed their flight, and you've got a thumb drive full of banging Techno tracks but you're trying to follow out of a Nicole Moudaber set. What can you do? Well, you're not gonna believe this, but Davinson has totally got you covered, especially seen in this latest "Illusions" EP.
Davinson's passion for Techno has been on all sides of the scene, from deep cuts to groovy jams to the aforementioned crowd-pleasing, big festival sounds, and even the hypnotic heady Techno. If you're listening to this EP, you can hear a little of each influence here on "Illusions" with the big, full, bouncing bassline and the crisp edginess of the top end—creating an interesting level of contrast in ideas.
"Phase 2," begins with this winter's flirtations with the rave-y aspects of techno—big chopped pulses of an acid line and an FM synth progression reminiscent of the rave M1 Piano progressions of yesteryear. However, if you're pitching this up to the plus 16 range, you'll be finding this sidles up nicely along with 999999999 or FJAAK, yet it's comfortable enough to go into the dark territories of Setaoc Mass with its brooding synths. "Reborn" takes the massive basses known to the festival crowds but turns that idea into a more hypnotic and dark affair.
Kowalski's take on the title track seems to reference a bit of his synth-heavy work, such as his "Taking Back The Dawn" release under the Alexander Kowalski brand, but the rest is all very much DisX3 style with the raw crunchiness that he's been developing in his live sets. Kowalski's "Illusions" remix really takes on a lot of the important aspects of the original but has entirely reformatted the track's structure to something all his own—possibly only taking little snippets of the original elements and taking it back to a couple bars, topping out his own elements and making a unique statement that lands firmly into some legitimately proper Techno.
What you got here is one of those EPs that you will not ever want to be without in your crate, mostly because it's an excellent linking mechanism or pivot for a DJ set. Of course, a lot of it is just a long-term love affair with all aspects of the Techno world being mashed up lovingly in a very calm and cool Davinson sort of way. But the side effect is that this "Illusions" EP is an incredibly useful and indispensable weapon to have in your arsenal.
-Sean Ocean
Check out Dirty Epic music recommendations here.
Listen to our podcasts here.
Find out more about our Events here.
Listen to our review picks here.