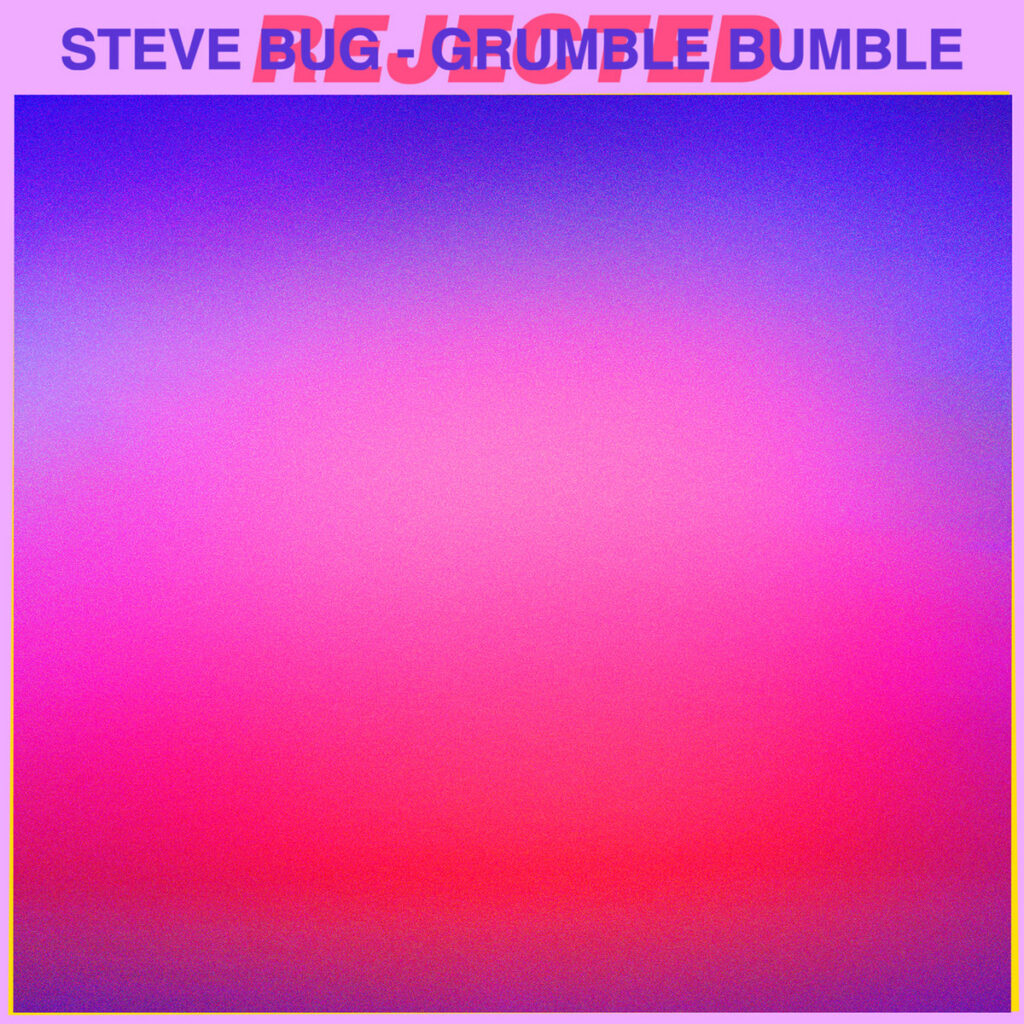 Steve Bug returns to the esteemed Amsterdam-based record label, Rejected, with "Grumble Bumble" EP featuring two highly versatile club tracks.
What is one thing that legendary producers/DJs Joris Voorn, Carlo Lio, Nick Fanciulli, Deetron, Ian Pooley, and Steve Bug all have in common? Well, besides being some of the world's most respected names in House and Techno, they've also each contributed to the long-running Amsterdam imprint known as Rejected.
The prolific label—founded, owned, and operated by Joris Voorn and Edwin Oosterwal—saw its first release back in 2006 and has stayed consistent in cranking out high-quality tunes ever since. Now, long-time contributor and legend in his own right, Steve Bug, returns with his versatile "Grumble Bumble" EP; a two-track offering of uplifting House music.
With most two-tracker House EPs, it is by no means an easy task to make the tracks feel both unified and eclectic, yet with "Grumble Bumble", veteran producer Steve Bug manages to do just that. Starting things off is the deeper, more club-centric title track, "Grumble Bumble." Hints of Progressive House mesh with a deep, growling bass line, coalescing into a highly infectious groove perfectly suited for the club or a late-night soirée. Ominous pads come creeping in like a deep exhale, nicely juxtaposing the track's brisk, staccato foundation.
Next, the second track, "Get Away From Me," explores a much more stripped-back, yet highly festive style of House music. Like the day is to the night, Bug offers something quite different with this cut, but it's equally enticing—a vibrant dance beat that incorporates soulful vocals, organic percussion, and a climactic, swelling synth lead.
With this latest "Grumble Bumble" EP, Steve Bug once again cements himself as a highly capable and versatile producer, worthy of the buzz around his name. Support Steve Bug and Rejected with a digital download of the EP, linked above.
-Jeronimo Watson
Check out Dirty Epic music recommendations here.
Listen to our podcasts here.
Find out more about our Events here.
Listen to our review picks here.