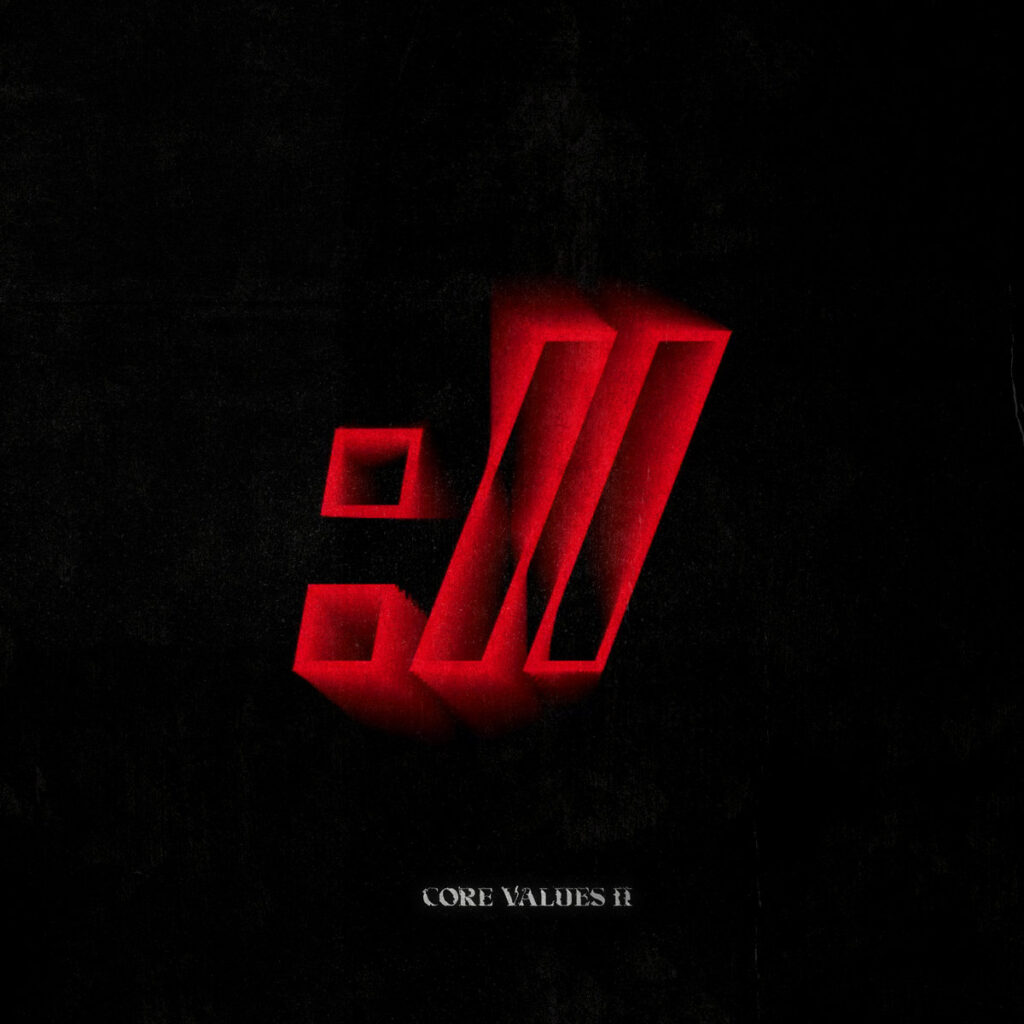 Crisis of Man sets the stage for 2023 with the release of the imprint's second VA installment, "Core Values Vol. 2". Boasting artists from across the globe alongside several local LA powerhouses, the VA compilation brings to light the label's tenacity for underground artist discovery with 15 selections featuring artists spanning the globe.
With a focus on all things Industrial, EBM, Electro, Techno, Hardcore, and Jungle, Crisis of Man has created an eclectic range of releases, highlighting a talented roster since the inception of the California-based imprint in 2019. Formed by Selective Response, the label has boasted a plethora of his own releases alongside notable figures such as Perc with his "Motrik" single released June of last year.
Beginning in 2022, Crisis of Man released its first VA compilation, dubbed "Core Values Vol. 1" featuring 10 selections by artists covering the spectrum of genres and auditory interests. Coupled with cutting-edge, forward-thinking musical aspirations, the first VA compilation showcased artists such as Annika Wolfe, Pleasures, Emptyshell, Rave Syndicate, and Lindsey Herbert. Dubbed 'the first in no doubt a series of stacked compilations to come on the label', it set the tone and level of expectation for a follow up. "Core Values Vol. 2" certainly meets that expectation.
Offering fifteen tracks in total, each delivers a dynamic range of sonic takes on the various styles that the Crisis of Man label has outlined as fundamental interests. While the label's influence and selection of artists has grown beyond the US shores, it makes a point of promoting Los Angeles-based artists. 1morning's "Fuse" track sets a solid tone for the release followed by the return of Annika Wolfe to the label with "Industry Plants (Not Your Toy Mix)". Progressing through, the evolution of the tracks feature a range of motions with artists such as Secus, RS:VC, Stephen Disario, and label head, Selective Response.
Crisis of Man has garnered the attention and support of many affluent and notable artists within the larger industry scope, and "Core Values Vol. 2" is a testament as to why the imprint is seeing the success it has. The VA teases future plans within the label and sets an undeniable tone for the upcoming year. Firmly focused on music with a knack for finding the industry's best and brightest up-and-coming talent, Crisis of Man boasts a reputation for helping curate and evolve the North American Techno music movement.
-Colin Cook
Check out Dirty Epic music recommendations here.
Listen to our podcasts here.
Find out more about our Events here.
Listen to our review picks here.