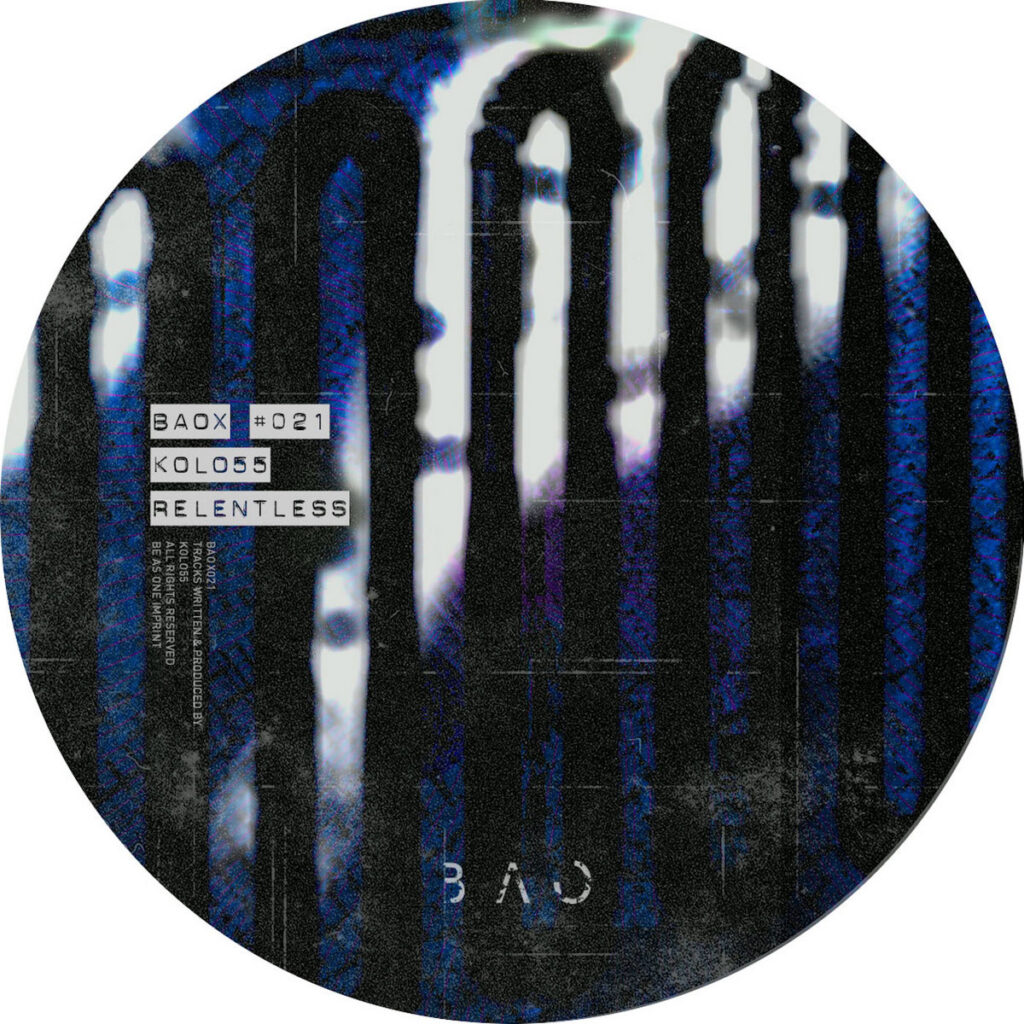 KOLO55 resurfaces on Shlomi Aber's Be As One Imprint with 5 deep, dark, and grooving cuts of pure Techno on their newest "Relentless" EP.
Hailing from Paris, the mysterious KOLO55 project gets down with Aber's long-running label, Be As One, for a second time, following their first release, "Jeffrey," this past March. The entire "Relentless" EP is a strong indicator of KOLO55's experience as a producer.
It could quite possibly be an alias of an existing French producer wishing to distance themselves from their original name, or perhaps it is a collaborative project that needed a new identity to stand on its own. Whatever the case, and no matter how much we want to poke behind the curtain, we can at least give props to an artist willing to stand on the strength of their music despite the overwhelming pressure in modern Techno to give the music a face.
KOLO55's "Relentless" EP is full of dancefloor weapons—from the upfront and funky '90s-tinged track, "Express yourself" to the psychedelic little sojourns, such as the ear candy-laden "Acrophonic", or the deeply dark and hypnotic "Relentless", or the beautifully chorded harmonic hits of "Unrelentless", or even the cozy compression settings in "La Cloche". All the tracks have this deeply well-thought-out presence in them with the right twists and turns to keep things interesting while still retaining the hypnotic principles involved in the Techno aesthetic.
Summing up the "Relentless" EP, KOLO55 is clearly full of dancefloor fillers and darkly grooving killers that point the way towards some really smart, forward-thinking Techno. Looking forward to more KOLO55 tracks in the near future as it may be a pivot or a new outlet for well-known producers to express themselves in new nonjudgmental ways.
-Sean Ocean
Check out Dirty Epic music recommendations here.
Listen to our podcasts here.
Find out more about our Events here.
Listen to our review picks here.