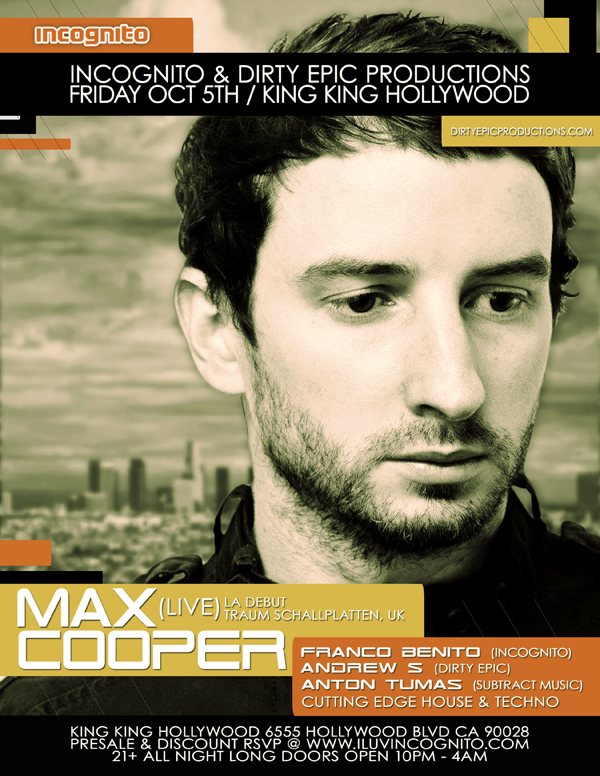 October 5th 2012 hosts both the LA debut of Max Cooper and Dirty Epic entering the nightlife community. Come celebrate the occasion by traveling through time, somehow.
INCOGNITO GLOBAL & Dirty Epic present the LA Debut of MAX COOPER.
===================
MAX COOPER
FRANCO BENITO
ANDREW S.
ANTON TUMAS

Facebook Event
Resident Advisor
Check out our other events here.