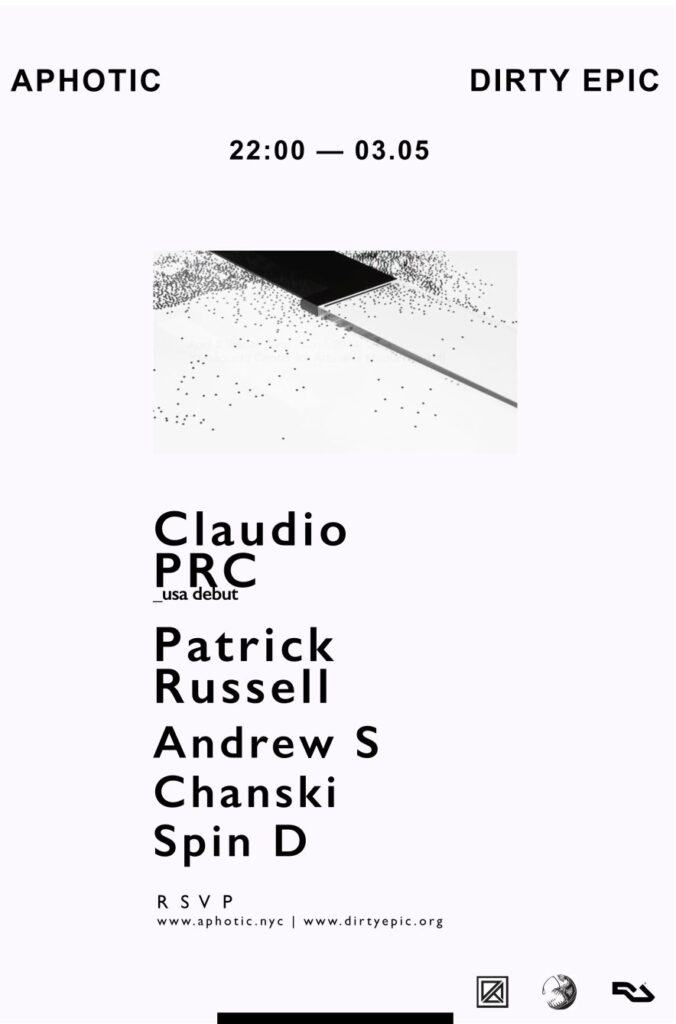 DE returns to Brooklyn with Aphotic to bring you the US debut of Claudio PRC and Interdimensional Transmissions resident, Patrick Russell.
Born 1987 in Sardinia, Italy. Experimentation and sound research have always been key points of growth in music and art for Claudio PRC. His concept of techno, both as a dj and producer, turns into deep sound layers that are intertwined into minimal rhythmic structures. Co-founder of "The Gods Planet"project and related; TGP label with Ness, he signed several records with Prologue Music, Trolldans Records and many more. In 2012 he presented his debut album "Inner State" on Prologue. The long-player "builds on the Claudio's reputations for droning, atmospheric and high calibre dark techno (Boomkat)".
Check out our other events here.