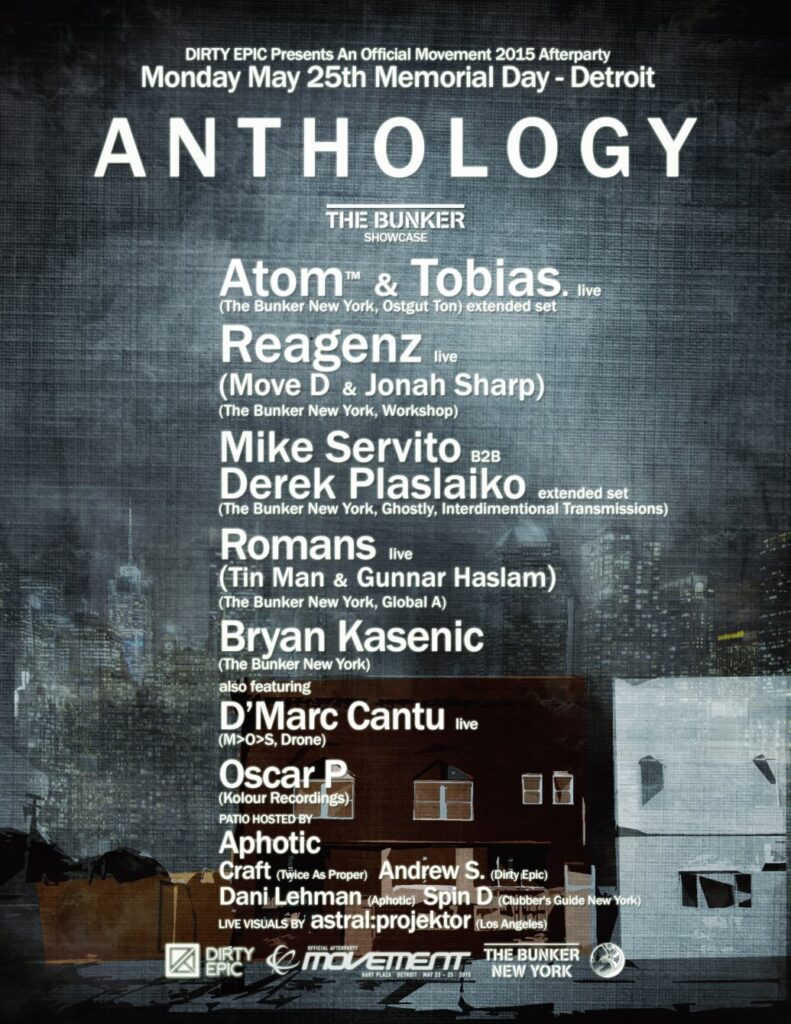 Following tradition, Dirty Epic returns to Detroit with Anthology at the Works. We welcome back The Bunker New York, whose label artists and residents are primed for a incredible night of live analogue exploration and the finest selecting. Uwe Schmidt, Tobias Freund, David Moufang and Jonah Sharp will be joined on the mainstage with Bryan Kasenic and tables of machines in sending you off. To keep the place in order we've enlisted two of Detroit's own -Derek Plaslaiko and Mike Servito- for a special back to back extended set. We trust them implicitly with your final hours. We also welcome our other partners in New York, Aphotic, who will host festivities on the patio. We invite you in closing Movement 2015 with a proper mind-bender.
Line-up /
Atom™ & Tobias. (live extended set)
Reagenz aka Move D & Jonah Sharp (live)
Derek Plaslaiko b2b Mike Servito (extended set)
Romans aka Tin Man & Gunnar Haslam (live)
Bryan Kasenic
D'Marc Cantu (live)
Aaron Clark
Oscar P
Craft
Andrew S.
Dani Lehman
Spin D
Check out our other events here.