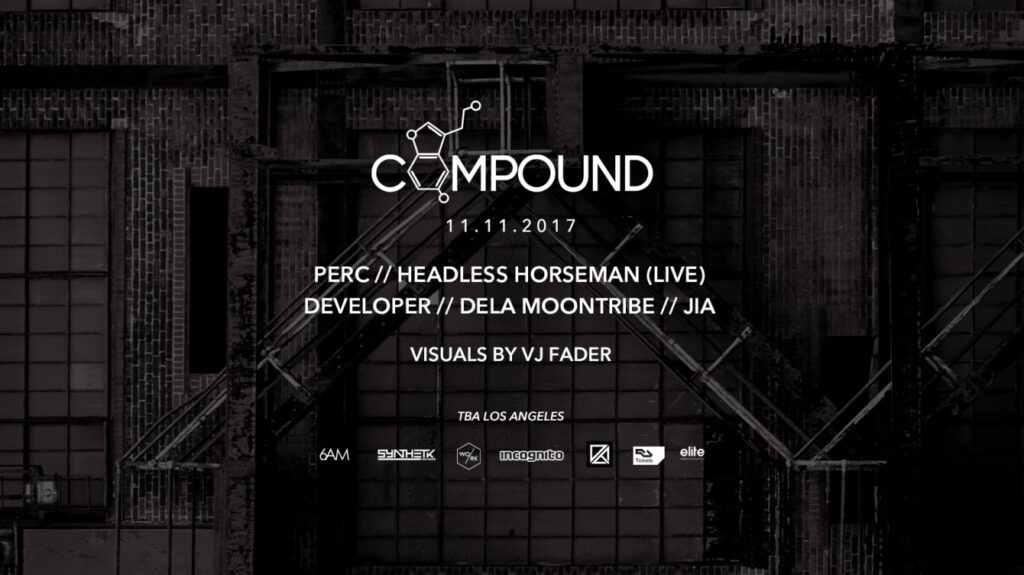 For years the minds behind Incognito, WORK by 6AM, Dirty Epic and Synthetik Minds have been working to forward the underground techno and house music scenes in our home of Los Angeles and beyond.
We have always believed that collaboration unites the creative voices of multiple equal partners who share a common vision and mission to create something that is bigger than the sum of its parts.
It is through years of such collaborative efforts that the four brands now unite their passion and efforts to present COMPOUND in LA. Beginning with our launch event on November 11th, 2017.
Line-up /
Perc
Headless Horseman
Developer
dela Moontribe
JIA
Check out our other events here.