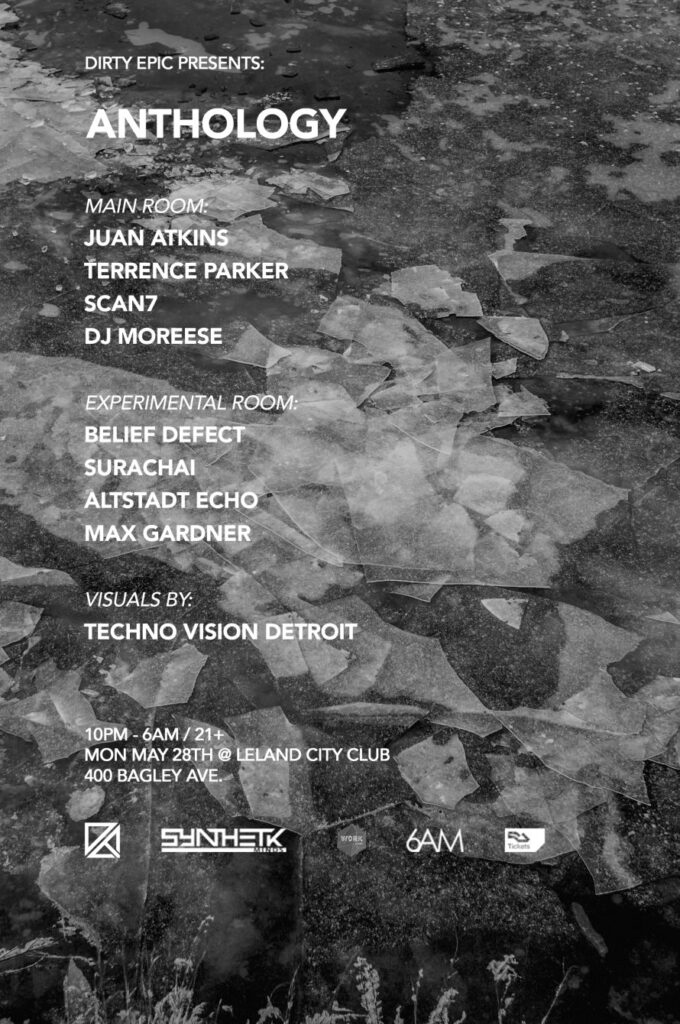 We (promoters) can sometimes throw the term "legend" around loosely, especially given the fairly short time Techno has been around. This year's Anthology lineup features the story of Techno narrated by the originator of the sound itself, and specific acts that evolved the genre over time, showcasing the spectrum and influence of Techno over the last three decades.
It is with great pleasure that we officially announce Anthology's return to Detroit for a 6th edition that features legends of electronic music and pioneering acts from the region of Techno's birth.
Line-up /
Juan Atkins
Terrence Parker
Scan7
Belief Defect
Surachai
Altstadt Echo
DJ MoReese
Max Gardner
Check out our other events here.