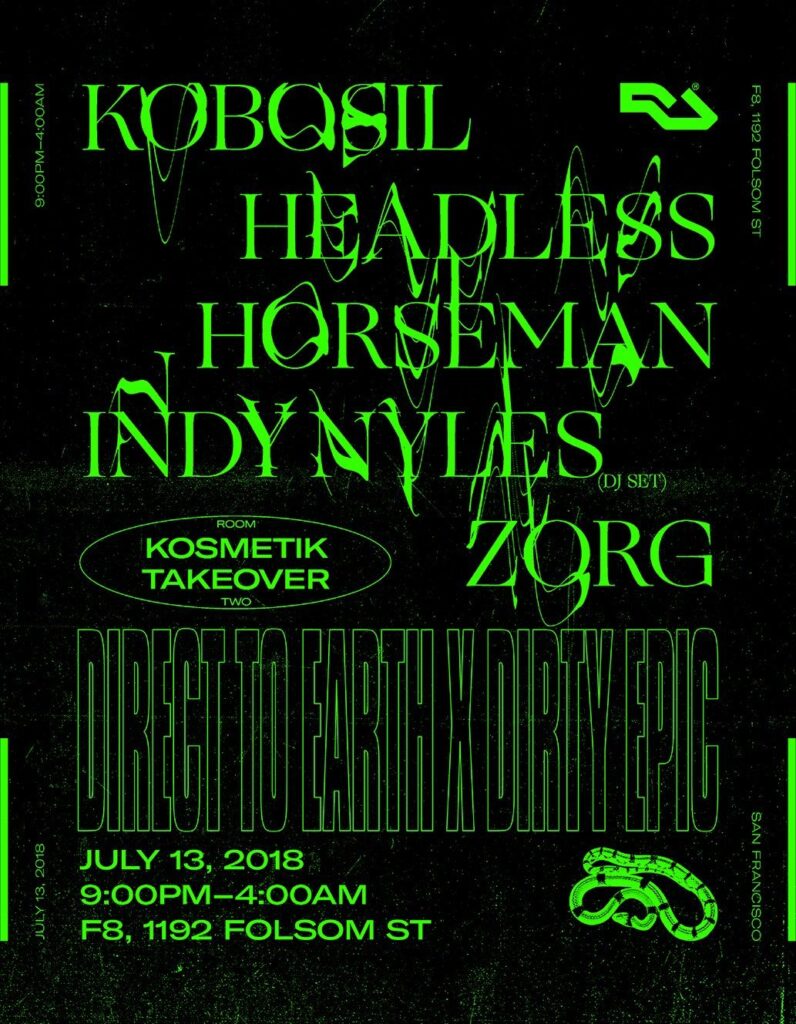 Direct to Earth and Dirty Epic (LA) partner to bring San Francisco an all star lineup of serious talent. It's rare for us to see a night like this in SF, and at our intimate home of F8 nonetheless. If you can't already tell, we're feeling inspired that you, our community here in SF, supports and nourishes this kind of techno scene that we've all been so fortunate to experience. So let's band together and take it even one step further.
Line-up /
Headless Horseman
Kobosil
Indy Nyles
Zorg

Room 2: Kosmetik Takeover
Jordee (US)
Matthew Paul
Check out our other events here.