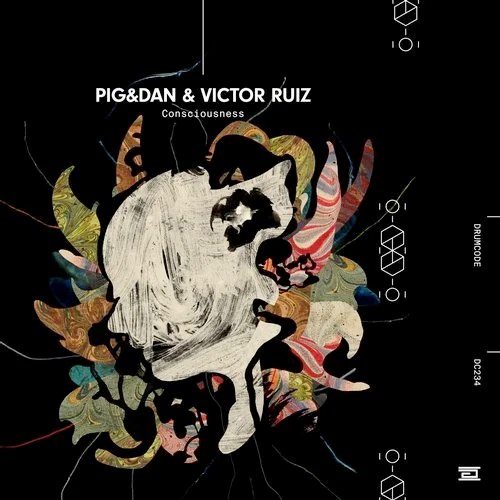 The first collaboration between Spanish techno titans Pig&Dan and Brazilian studio wizard Victor Ruiz comes forth on Adam Beyer's Drumcode. The 3-track EP brilliantly combines the unique styles of both production powerhouses and seems to effortlessly wave into both of their light and dark sides.

The title track opens the release with a slow, dark build that instantly transports you to a warehouse in true Pig&Dan fashion. Clocking in at almost 9 minutes, "Consciousness" progressively evolves and layers different alluring sounds until the outro for a plethora of feelings ranging from ominous to calm to banging.

The second number, "Music Takes You" continues the doomful warehouse vibe, mixed with signature Ruiz-style light-hearted breakdowns of dreamy vocals and hypnotic chord progressions to take you away from the gloominess for a moment.

The taste of lightheartedness gets you ready for the outro track "Paradise Lost", which is feel-good from start to finish. The trancey chords and 2½ minute breakdown show the deep-rooted progressive sides of the artists, and help accomplish a well-rounded EP and a great first joint effort between these well established producers.
Grab the release here.
-Kai Loo