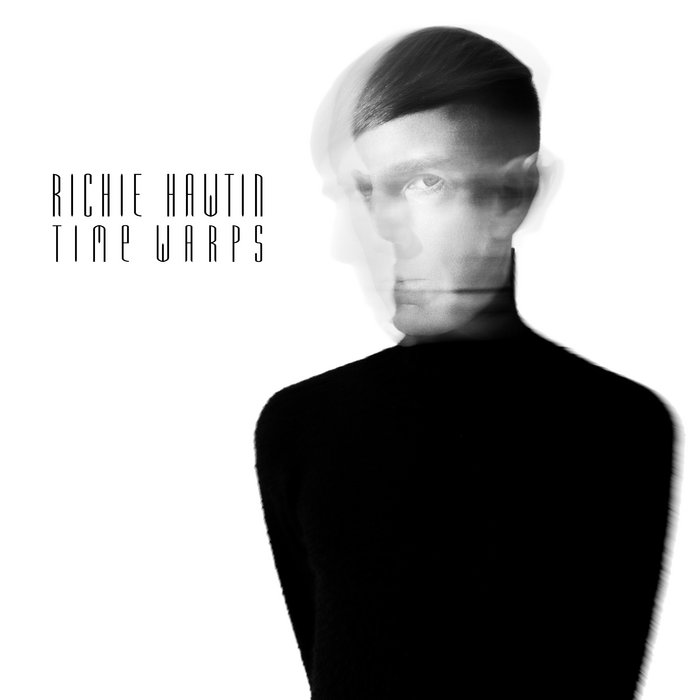 Out now on his new PLUS8 sub-label "From Our Minds", Richie Hawtin is back to his long-awaited studio production form with his newest venture "Time Warps", a tale of two epics that recite the stories reminiscent of the pure Detroit minimal techno pioneered in the 1990s by himself and other artists like Jeff Mills and Robert Hood.
The 18:38 title track opens with a huge kick drum that lets you know this is about to be a sincere dance track, something solo Hawtin releases have strayed from for over 2 decades. A heavily distorted snare is introduced next as a preface to the crunched up drums to follow throughout the EP. Hawtin's signature rolling bassline then hits you in full force while the modular melody theme slowly creeps in to bring the listener into the emotional soundscape that will be provided for the rest of the track's duration. Drenched in angelic reverb, the synth patterns and textures give rising hope and calamity, while the doomful drums keep you grounded to the floor. "Time Warps" is a slow burn that keeps progressing and morphing into something more dazzling each quickly passing minute, giving off strong perceptions from introspective to interstellar. As always, Richie masters the minimal sound by making the most of each carefully selected instrument and evolving them in such a way that even after 18+ minutes, you yearn for more.Luckily,
"Time Stands Still" gives you 16+ minutes more, and carries on the inner-directed, reflective feelings with warm lulling chords, resonant stabs and dream-like arpeggiated plucks that fluently progress and develop conjointly with the deep thoughts they incept into you. Apart from some help from the arpeggio, a percussive bass pulse is the only thing keeping the rhythm together for over 9 minutes of journeying you through the never of the synthesizer universe…until the first four-to-the-floor kick detonates, followed by its thrashing 909 drum counterparts. Suddenly the thoughtful track you were accepting as a Plastikman-like opus, turns into a pounding warehouse instant-classic, akin to the Hawtin modus operandi. When the climax finishes, Richie eases you back out to just the melancholy synths, which give a grand sense of completion to an immaculate 2-track EP.
Hawtin's "Time Warps" is undoubtedly worthy of the suspense built after such a long-awaited return to dance floor production, as well as a very assertive first release for "From Our Minds", that makes you yearn for what's to come on his new extension of Plus 8.
Find it on Bandcamp here.
-Kai Loo