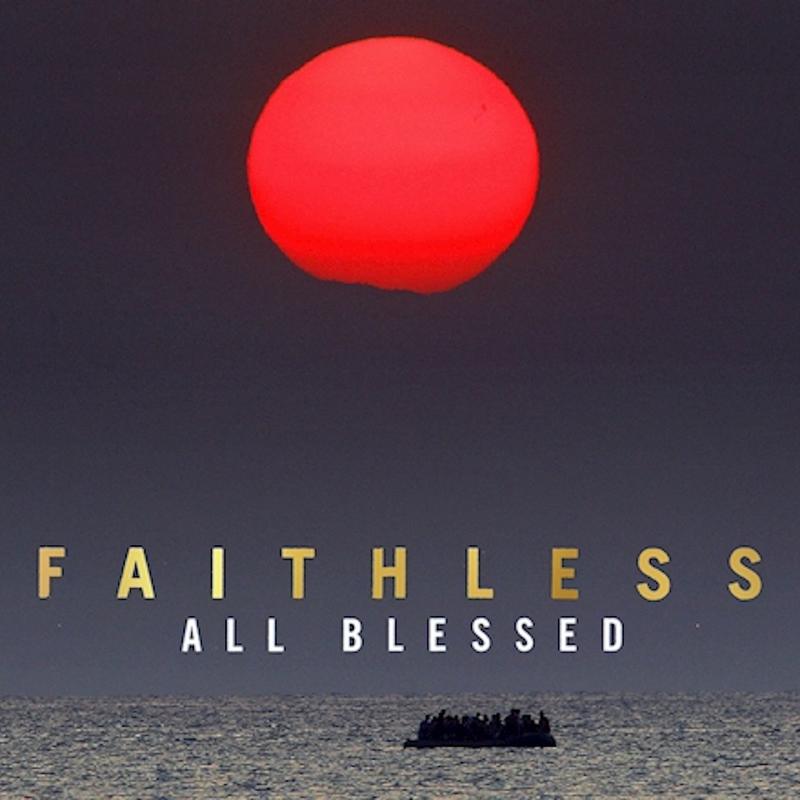 All Blessed, the first new Faithless album in over a decade is out.
This is a newly restructured Faithless duo of Rollo Armstrong and Sister Bliss with no appearance by frontman Maxi Jazz. However his sound is well represented and includes collaborations with: Nathan Ball, Jazzie B, Suli Breaks, GAIKA, Caleb Femi, L.S.K., and Damien Jurado. With vocals like poetry and the synthesizers that we are accustomed to, Faithless delivers a seamless twelve track Album that plays more like a late night DJ set.
Featuring Suli Breaks the first track "Poetry" begins this seamless journey into warm synthesizers, cool beats, and smooth vocals. This warm feeling continues through the second track "Gains". The third track "I Need Someone" with its story-like vocals and uplifting beats leads you to a place of lost thoughts from the past. "Remember", the fourth track comes in with a distinctive dub reggae vibe and mindful vocals that is a reminder of who we can be. "Synthesizer" the fifth track is a love story made for the dancefloor and a rockin' soul. Nearing the midpoint of this journey is the sixth track "My Town" with a darker more ambient sound that feels like it belongs in Gotham. The next track "What Shall I Do?" brings a clash of voices for good and evil eventually losing out to melodies and penetrating beats. Pure ambience takes over the eighth track "Friendship" with an opera like trance which leads into the ninth track "Walk In My Shoes". This is a quick mindful track that has you thinking about simple differences. The tenth and title track "All Blessed" puts us back right where we are, a Faithless album with more danfloor fire. Hypnotic warm synthesizers, smooth building bass, ambient lush vocals, and a lovely peak. The eleventh track "Innadadance" brings a smooth disco-reggae feel with vocals that bring this album together for the final track "Take Your Time". This track is reminiscent of 1970's soul meant for an ever changing world bringing this album together.
This somewhat unexpected release from Faithless reminds us with uplifting beats and poetic vocals to sometimes just take your time to love and remember others.
Grab the new Faithless album here.
-David Godgluck