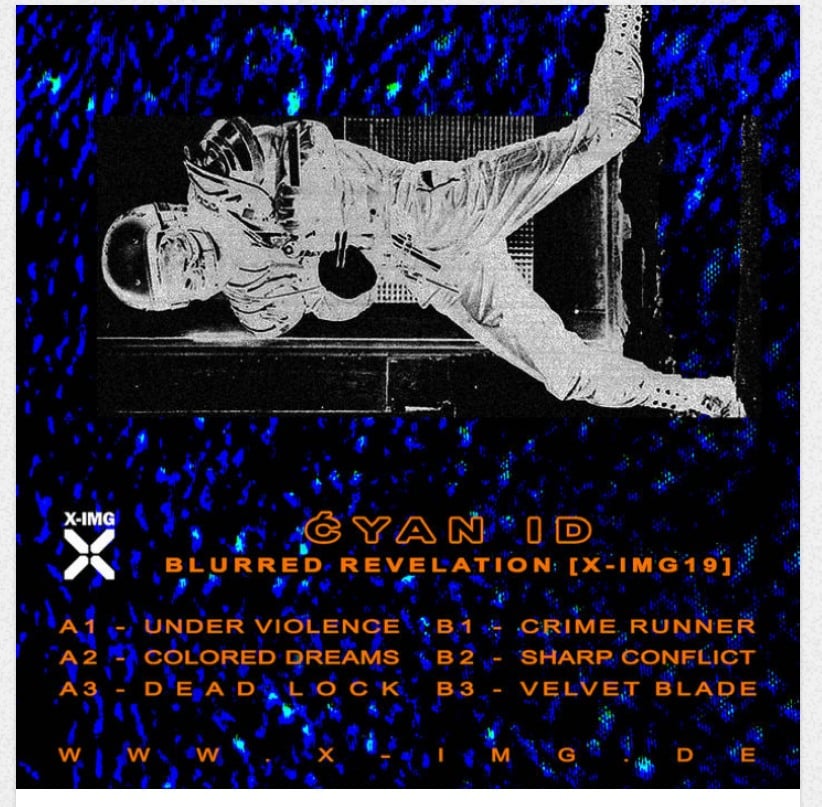 Constant revision of codes is key to survival. Georgian producer Ćyan ID knows this and uses it skillfully in his first full body release, fathered by code master and friend SARIN.
Six post industrial tracks that synthesize four decades of electronic music. An amalgamation of influences and elements that gives identity to a rigorous and structured style with strictly curated aesthetics. We hear disco, industrial, techno, trance, and the list goes on. The originality of the samples gives the entire album a very fresh and up to date dimension; voices, shrieks, chants, and choruses all adding a true dramatic effect.
Some of the loops on the fifth track "Colored Dreams " even hint traditional Georgian folk melodies which makes a somewhat cheery atmosphere amid the many cinematic Ballardian scenes presented in other tracks. Of all those semi disturbing mental pictures, "Velvet Blade" emerges as the most up to date track in the whole album. The sudden initial distressing sample immediately turns into a powerful industrial kick enriched with tingling bells. The self-questioning voice brings a sort of existential apprehension. The track then proceeds with a series of electronic sounds very reminiscent of those mid-eighties techno anthems that still keep us dancing. The final part is pure post modern industrial euphoria – this track may very well be on repeat for some long time.
A very good album, with a clear vision and purpose. Ćyan ID wants us to make a stop in the Georgian capital Tbilisi on our next trip to Europe so we can enjoy all the techno amenities his super cool city has to offer.
-Fern Mart