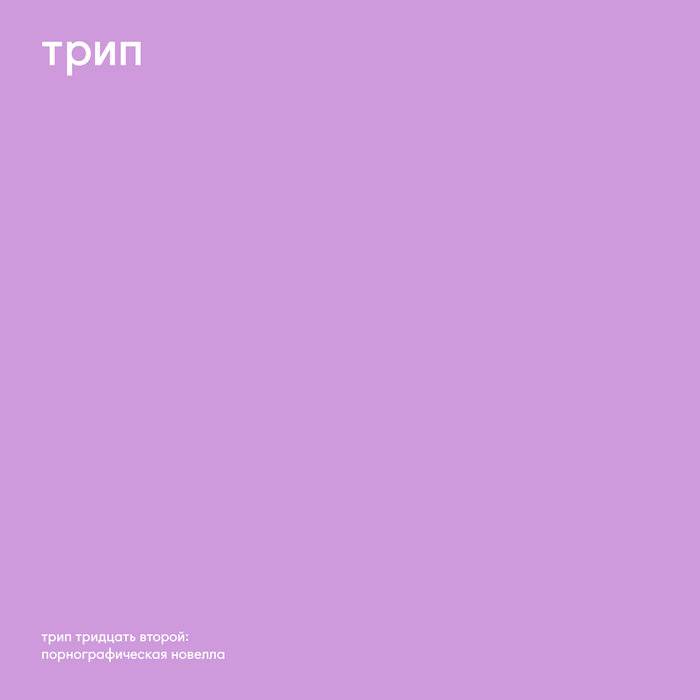 An iconic producer of fast techno, Vladimir Dubyshkin released his third EP on Nina Kraviz's label Trip Records. Dubyshkin's EP does not have a single lackluster track– with its modest title "pornographic novel," his 2020 EP constructs a sound that is manic, untidy and rollicking.
The tracks hover at 140 bpm throughout with gaudy, smutty beats. There's even a little kitsch in "The Return of the Drunken Son" and "Amphetamine Freak," where glittery pads synchronize with a bouncing bassline and light kick, conjuring scenes of a retro nightclub with a disco ball and flashing strobe lights. It's cheesy and nostalgic, but Dubyshkin's got a knack for making tracks so likeable, it's impossible not to give in to the aesthetic for a moment.
Appropriately inspired by Russia's 90s pornographic phenomenon, Dubsyhkin cites as inspiration the "absurd dialogues, comic plots and stupid acting" in this post-Soviet epoch. The album evokes a darker action plot in tracks like "Driving the bus," featuring the unsettling noise of sharpening a knife, and "Company of 302s," which combines more classic drum machine elements with the dissonant clash of a manic bassline and synth melody in two different keys. Creating these objectionable dissonances between two melodies is a trick that Dubyshkin likes to use throughout his music, not unlike the way great Russian composers like Prokofiev and Shostakovich relied on dissonances to express sardonic humor or cynicism.
Dubyshkin's EP is an auditory rescue for when there's an unexpected power outage, or a pandemic — when there is no light at the end of the tunnel in sight, all you can do is to dance in the dark.
Listen/buy here: Bandcamp
-Lina Xing