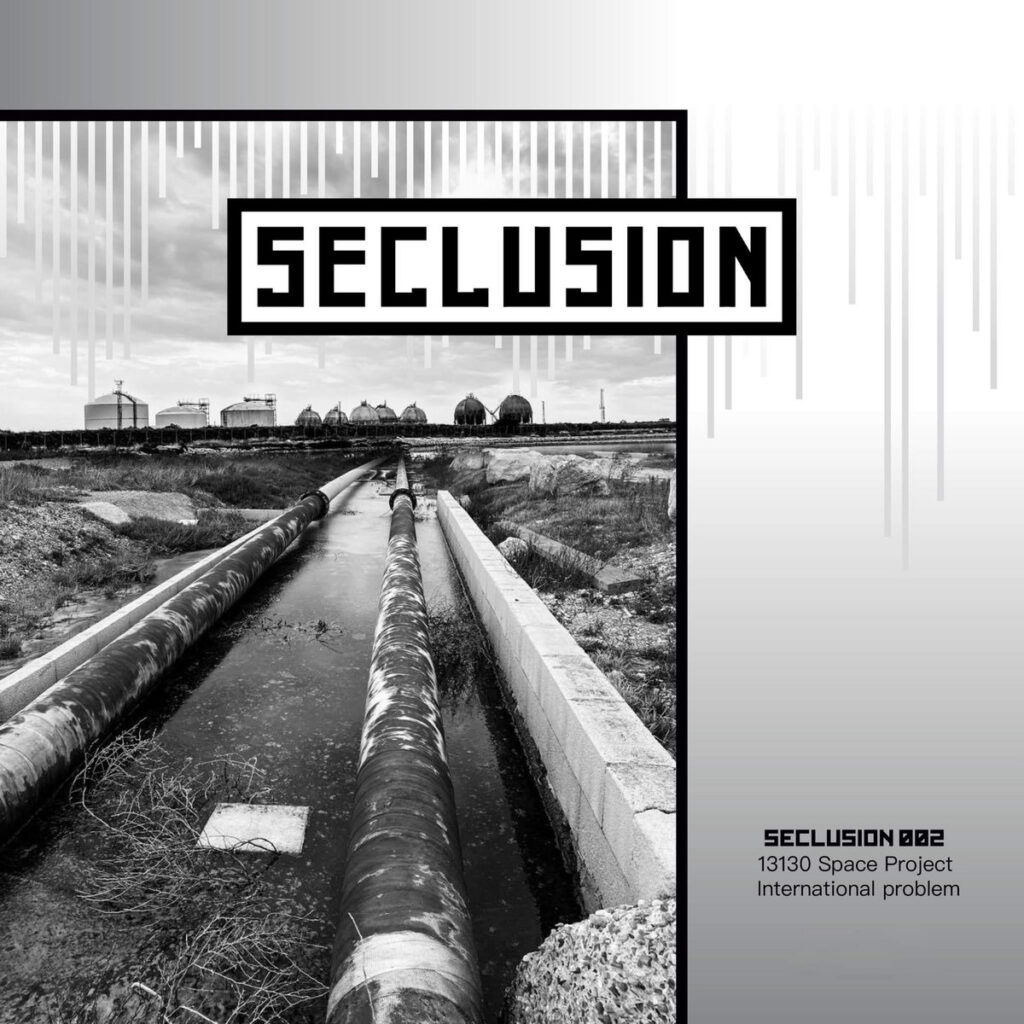 Following the brilliant introductory release from Detroit's HLX-1 in May, Seclusion's label heads Damien Lapéna and Amouar Hemissi, members of the 13130 Space Project, continue the motor-city influenced soundscape with International Problem EP. Equally as tantalizing as the label's first offering, the French duo put forth two spaced out originals with a funked up remix cut from Blak Tony.
The title track "International Problem" thrusts into your eardrums from seemingly millions of miles away, thumping away 909 drum sounds in harmony with the famous Detroit minimal sound. Putting good use to modular synth sequences and astronaut mission vocal samples, the French producers create a subtly intense atmosphere behind the knocking drums that jack, sway, and entrance you into their eerie realm.
The duo brings further authenticity to the Detroit-styled record by enlisting Blak Tony to give his "Global Issue Remix" of International Problem. A quick hitter at just over 3 minutes, the Detroit electro legend breaks up the beat and adds a squelchy bass line to bring a funky groove and raw tone to the squeaky-clean original. Along with a plethora of mixing tricks and a dancefloor oriented arrangement, the remix provides a delightful groovy option for the more jazzy and playful moments.
"Kismet" comes in as a delectable treat and undercover masterpiece on the B-side, with an unstoppable groove that carries throughout and keeps your head bobbing from start to finish. Locked tightly to said groove, synthesized bell melodies ring along with subtle sirens and tasteful percussion to create an insatiable dance track. Struggling, blue collar lyrics add grit to the atmosphere while the drums stay lowkey pounding throughout, ending the short release with a lasting impression that will have you eagerly awaiting the next.
"International Problem EP" is available on most streaming platforms and bandcamp, as well as in vinyl format.
-Kai Loo

Check out Dirty Epic music recommendations here.
Listen to our podcasts here.
Find out more about our events here.