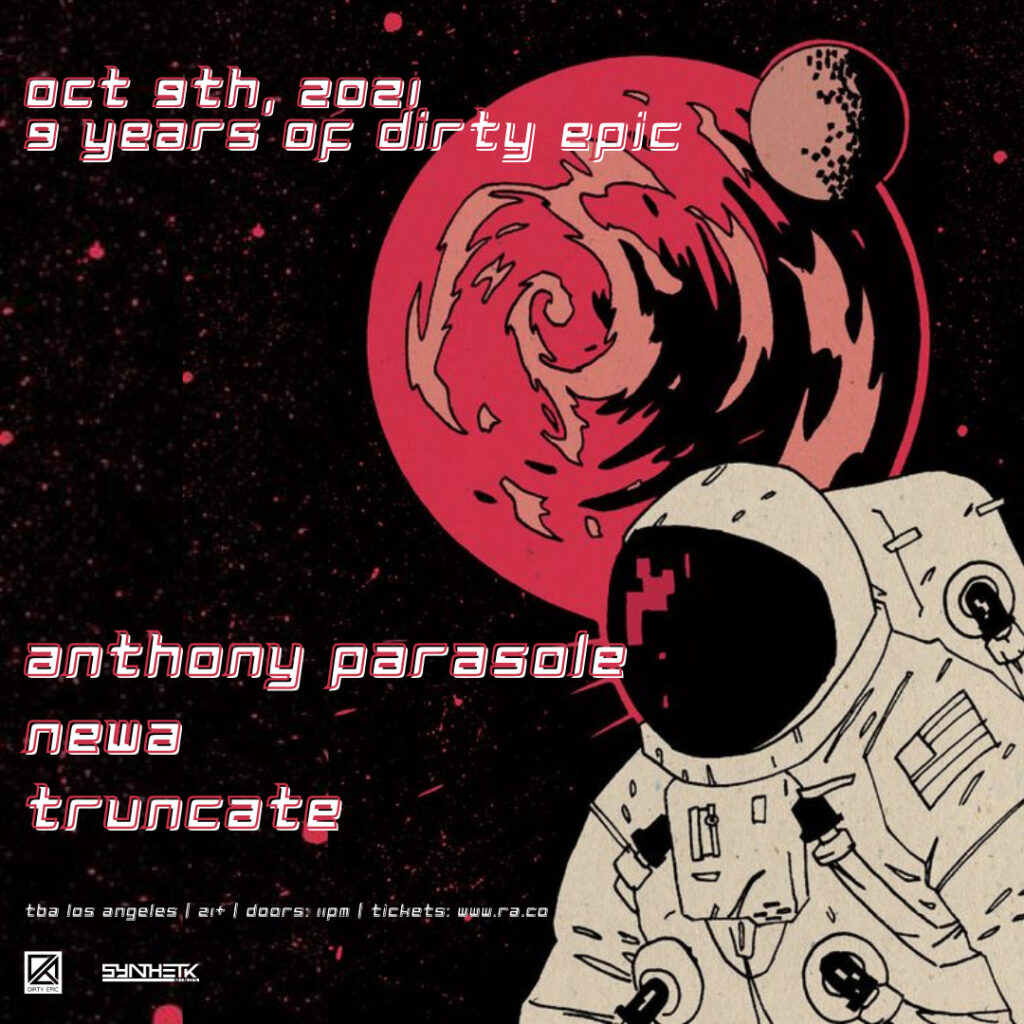 On october 9th we celebrate 9 years of partying in shitty warehouses with huge sound systems until the sun comes up.
Anthony Parasole (Berghain, New York)
Newa (Bassiani, Tbilisi) LA DEBUT
Truncate (Oserve, LA)
Check out Dirty Epic music recommendations here.
Listen to our podcasts here.
Find out more about our events here.