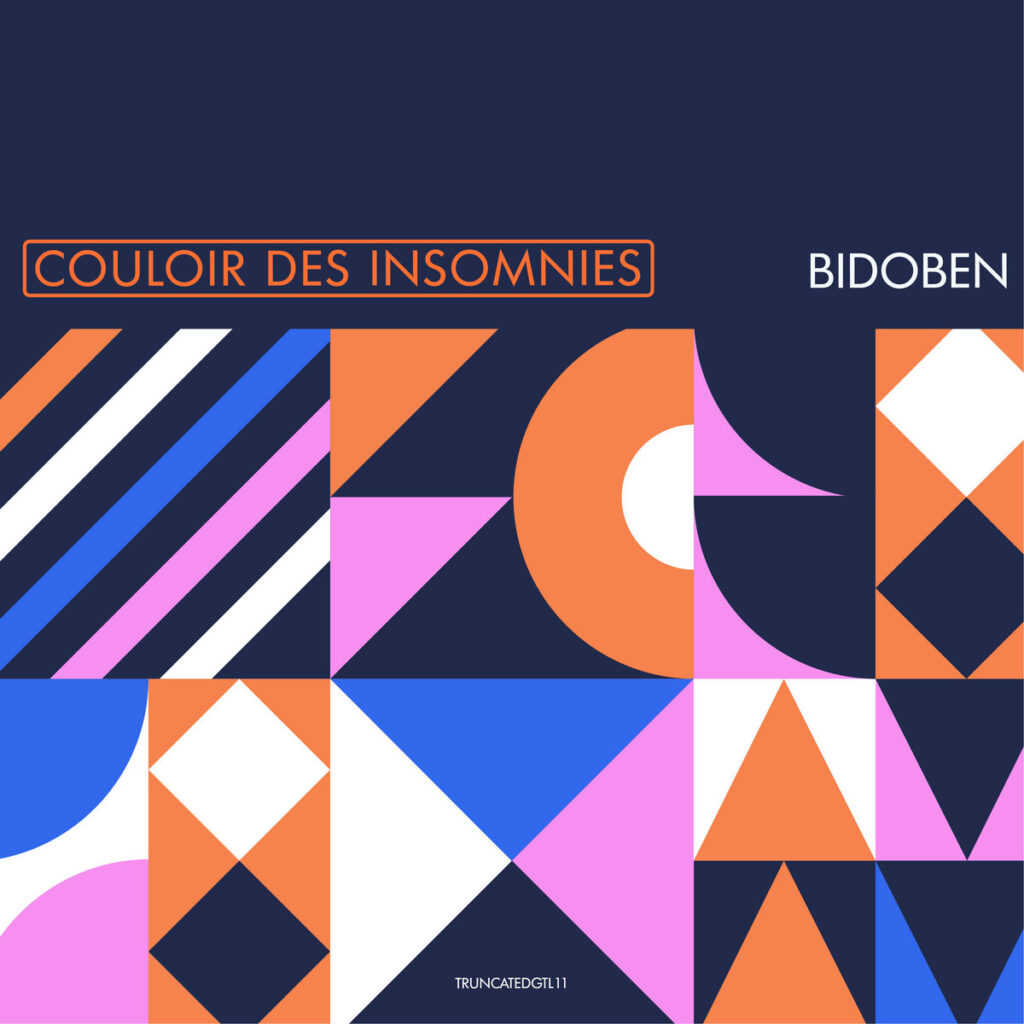 Moroccan producer Bidoben debuts his first solo EP full of stomping grooves and haunting tones which fit right in with the spirit of the releasing label, Los Angeles' own Truncate.
"Gstaad" opens up the EP with a rolling bassline attached to a warm, round kick drum. Bidoben progressively injects tightly grooved drums and whispered vocal snippets to fill out the fundamentals of the track while keeping things moving with a plethora of eerie FX soundscapes. Altogether, the elements create a dark, warehouse dancefloor destroyer.
"Hiding In Time" follows the opener with another massive kick and bass combo—this time with a wide open stereo field full of larger synth reverbs that could fill out any size venue. Not breaking down the elements until over halfway through, the track gives off a constant infusion of energy aided by some evocative transition FX.
Entering the B-side, "Hyperblue" offers another dose of trippy female vocal snippets, taking on the melodic duties of the track. A more relentless low end keeps your body in constant motion, while the gifted up-and-coming Moroccan talent dynamically changes up the drum patterns at will. Heavily reverberating elements give off a unique sense of space that glues everything together and fills out the mix down.
"Soft Milieu" concludes the new release with a minimal vibe thanks to shorter reverbs and dryer synth sounds. What ensues is a psychedelic journey that takes you on an otherworldly trip while keeping your feet stomping. Evolving the bassline and synths as the track progresses keeps things interesting while off-beat snares pile onto the zestfulness of the track. An excellent ending to a top-notch release for the Truncate label.
Full of no-nonsense techno and perfectly primed for the dancefloor, "Couloir Des Insomnies" is available on most streaming and digital platforms.
-Kai Loo
Check out Dirty Epic music recommendations here.
Listen to our podcasts here.
Find out more about our events here.