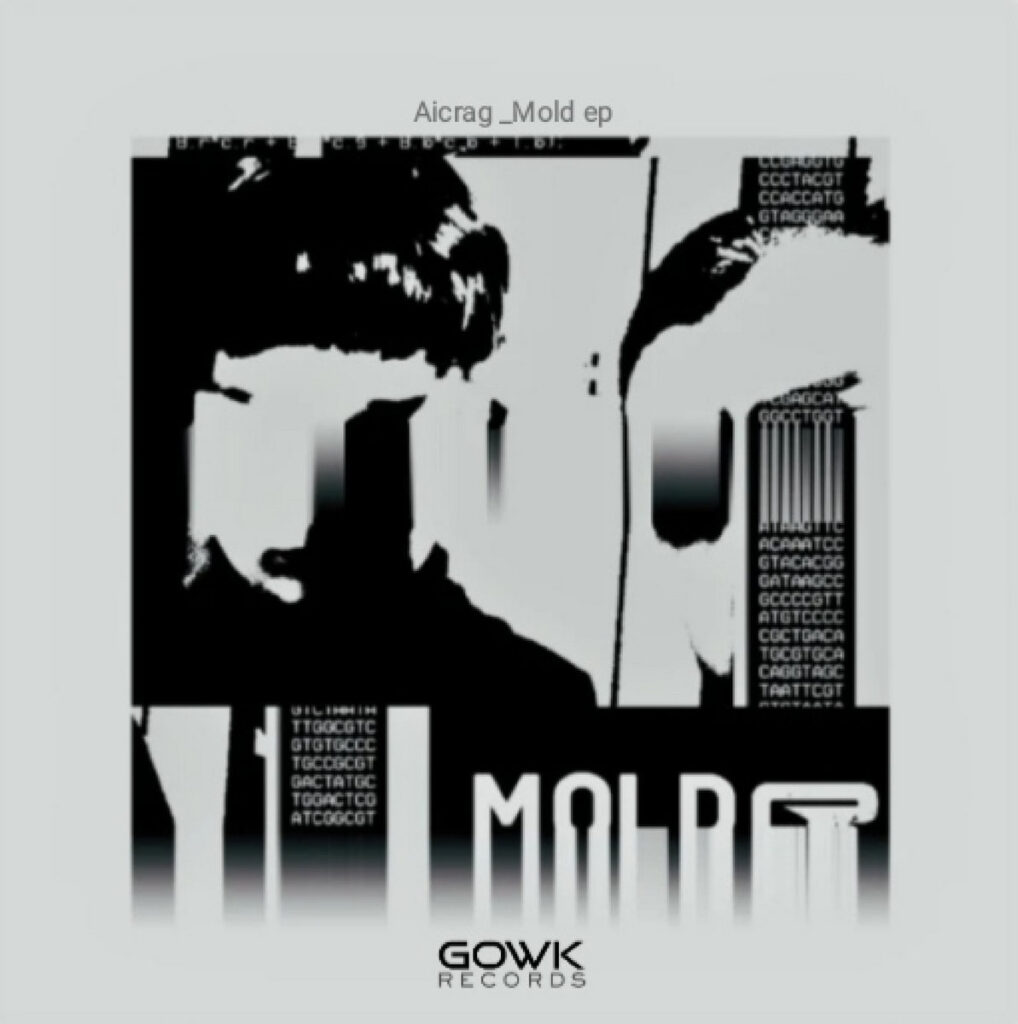 Spain's AICRAG releases five hard hitting techno tracks with "Mold" for his Gowk Records imprint.
Though AICRAG's discography is still growing, his latest "Mold" EP proves that he is steadily making a name for himself as a techno producer to watch out for. As presented on his Bandcamp page, AICRAG's most recent release has been making the rounds and has been well received by many prolific DJs, including Rrose, Kessel, and Richie Hawtin, to name a few.
Starting things off is the title track "Mold." Daunting and assertive, it is apparent that this track is intended for big spaces and the sound systems you find them in. Vinyl crackles and tape saturation add subtle grit and warmth to an already powerful mixdown, and he's only getting started.
Next is the brutish and appropriately titled track, "Punishment." A pounding broken kick drum battles with crackling hi hats and a grimy synth lead for precedence. Full of movement and evolving textures, this cut sounds like the artist is hard at work blending a handful of stripped down tracks. The fourth track, "Screw," is perhaps the most boisterous of the five. Sure to get a big reaction from most techno crowds, "Screw" is rich in detail and high in energy, yet AICRAG manages to expertly reign in the chaos to deliver a top-tier peak time track.
AICRAG's latest "Mold" EP makes for a great addition to any techno DJ's arsenal and showcases some of his best work to date. Support the artist with a digital download, linked above.
-Jeronimo Watson
Check out Dirty Epic music recommendations here.
Listen to our podcasts here.
Find out more about our events here.