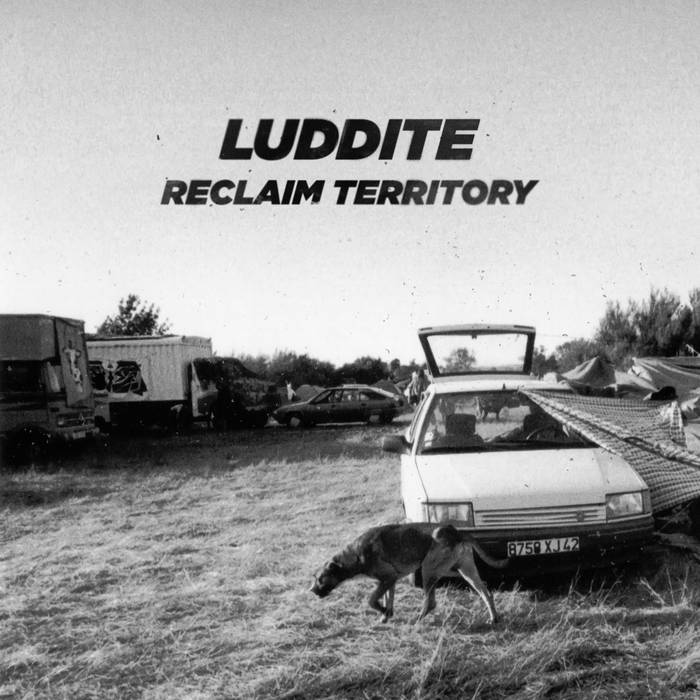 A multi-stage rave fit for a post-pandemic world, this "Reclaim Territory" EP from Luddite sounds like passing through a city desolated by some horrible plague on the back of a motorbike.
The notes on the "Reclaim Territory" EP Bandcamp page from the artist himself serve as a fair enough intro to this hidden gem from Luddite: "this is why rave is becoming more domesticated than ever, slowly turning into a product to consume on weekends. But that's not the whole story. Cells of resistance, solidarity and independence keep on popping all the time. Spaces are still being converted into temporary autonomous zones."
Temporary autonomous zones indeed. A maniacal, carnivalesque, overdriven kick arranges a solid foundation for the project, overtop of which overlays an orchestral accompaniment of relative desolation. Rave stabs echo somewhere behind psy-adjacent glottal vocals. It truly is a multi-stage rave fit for a post pandemic world. Acid squelches on higher than expected octaves which can sound pesky but is well executed here. Much can be accomplished with simple melodies done right. Arpeggiations build in contrast as rising dark structures of sounds like bending metal puncture the soundscape. The BPMs accelerate up to 185, a usually overbearing clip which works well in the context of the progression of the release.
In "Headlight Warrior," a cybernetic future appears in quick flashes in the intervals of the notes which pound like a rainstorm. The aesthetic is completed in "Drift", where mangled catches of drums wage proxy war with lachrymose acid, the kick riding filter envelopes like a car with one wheel burning against the curb. The closer is dark gabber flirting with monotonic insanity. Garbled voices drift through ruins of breakbeats. It accumulates energy and chaos slowly, like the gradual drift of civilization towards anarchy.
-Winston Mann
Check out Dirty Epic music recommendations here.
Listen to our podcasts here.
Find out more about our events here.