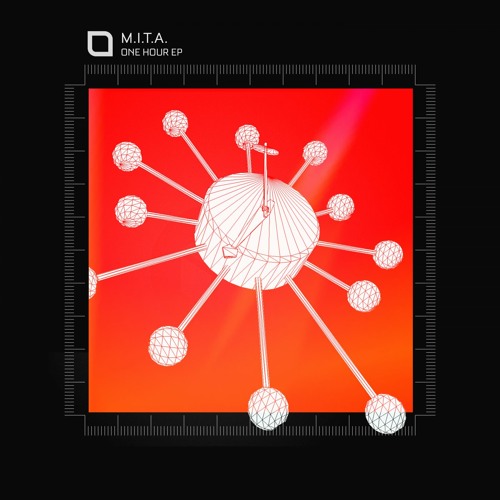 Italian M.I.T.A. comes up with a brilliant slant on some classic Techno sounds with a few new twists and turns in his latest "One Hour" EP while helping take Christian Smith's Tronic label further down the path of hard and slamming Techno this year.
The Tronic brand and name should be no surprise to veteran or freshman Techno heads alike. In the past, we've seen it become a bit glossy and progressive, which may have led some of the fan base to either go with their more festival-based tracks or seek the harder, crunchier material poking around on the EPs or even pining for the days of old. There's been a sea change this year with the Tronic label—something harder and more concrete. The Progressive and Tech House is still there, but it's definitely gained more grit to come alongside the harder uptempo tracks that've been filtering through the scene. The combination of which gives us hard-hype tracks infused with groove, soul, and a highly professional sound. The Southern's EP as well as Axel Karakasis' releases are evidence of this solid quality with a grooving hype and driving edge.
M.I.T.A. aka Mattia Borriello, who has had a good couple of hits on Phobiq and Suara and with remixes aims to continue this recent lineage, infusing an unmistakable, classic Techno sound on this "One Hour" EP. The title track has a nice and tasty use of overdrive, and it makes you think.. "God, where have I heard this sound before? Is this like a harder Steve Poindexter? Or Terrence Dixon? Maybe Claude Young?" Midwest Techno certainly has a strong pull on this track. Similarly, one can't nail down that main part in "Dusty" as it has a kind of similar line to CJ Bolland's "Camargue" but with a grittier, squared-up edge to it.
The real slammer and purest Techno on the EP is "Tubes," focusing on the gently distorted 909 toms that guide the track, but the real surprise is a bold and super original use of gating or sidechaining in the breakdown. It's really striking and something wholly original; a kind of tools track but one that you'll probably be reaching for with those dirty toms and characteristic breakdown that sticks with you.
The "One Hour" EP finally rounds out with a track that seems a bit reminiscent of Ken Ishii's FLR work or Chester Beatty's big, floor-filling filtered tracks from the early 2000s. The campy pop samples hold an exciting funk to them; just pure grooves and sure to light up any set.
Overall, as a veteran Techno head, you can really appreciate the older references and deep nods to the defining sounds of the genre that may have been forgotten. More importantly, these concepts still hold weight and are welcome to take the edge off an increasingly uncanny, high-def, 64-bit sound in Techno. Techno needs to be rough, real, and even somewhat experimental. This "One Hour" EP shows that this still exists, and the whole EP is fire. One would be wise to look forward to more hard grooving music from Tronic and M.I.T.A, rest assured.
-Sean Ocean
Check out Dirty Epic music recommendations here.
Listen to our podcasts here.
Find out more about our events here.