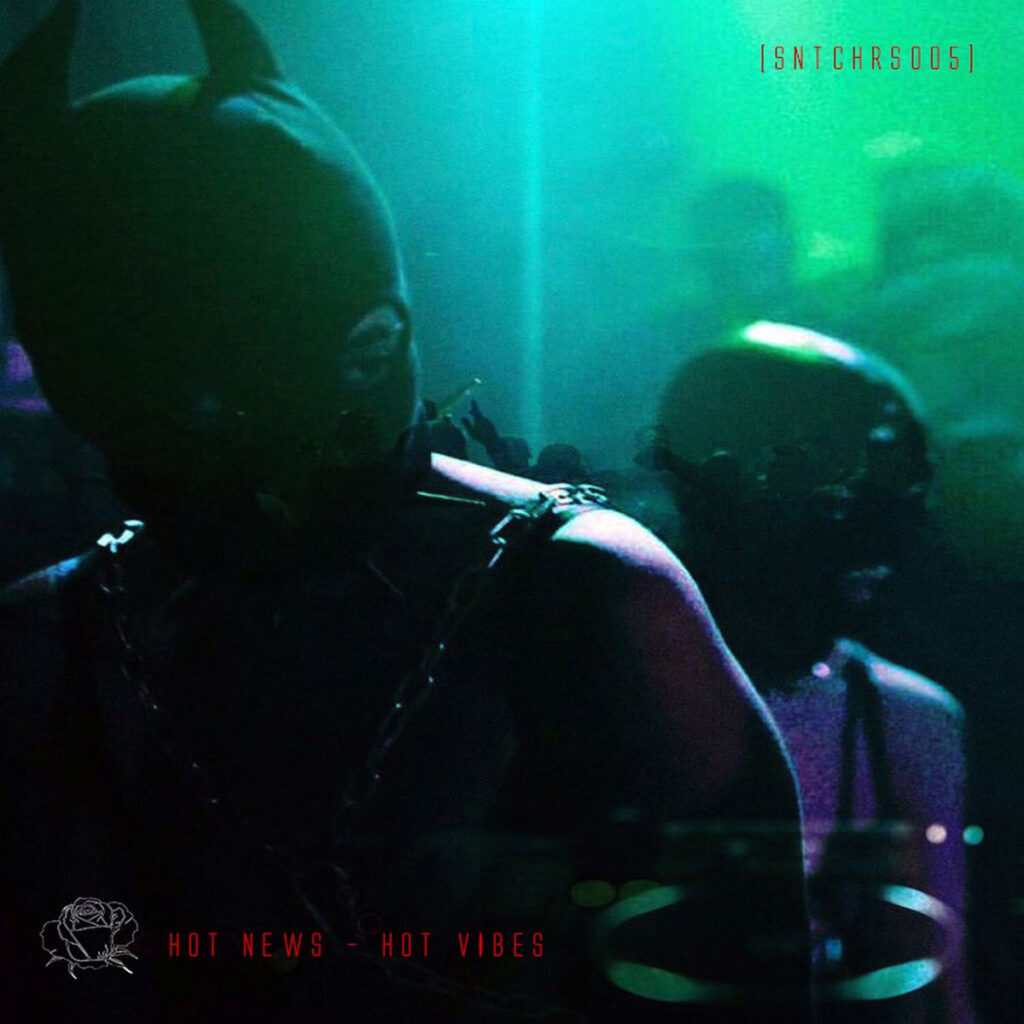 The newly formed super duo, Hot News, unleash five blazing hot tracks with "Hot Vibes" on the Turkish Industrial and Hard Techno label, Snatchers.
Fresh on the scene, the Argentinean production duo known as Hot News has just dropped their first LP, "Hot Vibes", and it exceeds all expectations. With early support from some truly big acts, including international icons Anetha and VTSS, Hot News is quickly becoming all the rage. This album is consistent and formidable, yet never feels stale or predictable.
Starting things off, the title track "Hot Vibes" is a true rollercoaster of a track. For much of this EP, heavy distortion is the name of the game, and the album's introduction is no exception. As a filthy lead rises and falls, a seductive voice utters sweet nothings to somewhat calm the nerves. Tantalizing, yet traumatic, this beat is by no means for the faint of heart, and somehow we're only getting started. Next, "Desayunando En Lo Del Vecino" somewhat veers away from the chaotic energy of the prior track, but not for long as un unexpected, prolonged breakdown near the track's halfway mark makes for a delightful surprise. But is short lived as Hot News hastily return to their signature, peak-time sound for a second go around. "7AM in Berlin" features strikingly intricate and unnerving sample cuts that are sure to keep you up at night. Though at times quite subtle, a robotic voice ingeniously blended with the drums does wonders to captivate the listener, breathing life into the mix, and keeping the beat thoroughly engaging throughout. "Fuck Afterparty" is as wild as it sounds with abrupt breakdowns before each drop that go a long way towards maximizing the tension and release of the track. Lastly, "Funk the System" feels like an ideal climax. As a menacing rave alarm rings out, various hard bass drums take turns pummeling you into oblivion. Is that high-pitched lead during the second half a cat meowing, or has listening to this album made one lose their mind? Like most of the album, the final track feels tailor-made for the peak time and will surely get a decent-sized crowd riled up in a frenzy.
"Hot Vibes" is truly a standout Techno debut that checks all the right boxes for what makes a peak-energy record both engaging and effective. Expect to hear more exceptional Techno from these two in the near future, and in the meantime, consider supporting the artists and label with a digital download of the album via Snatchers' Bandcamp page, linked above.
-Jeronimo Watson
Check out Dirty Epic music recommendations here.
Listen to our podcasts here.
Find out more about our events here.