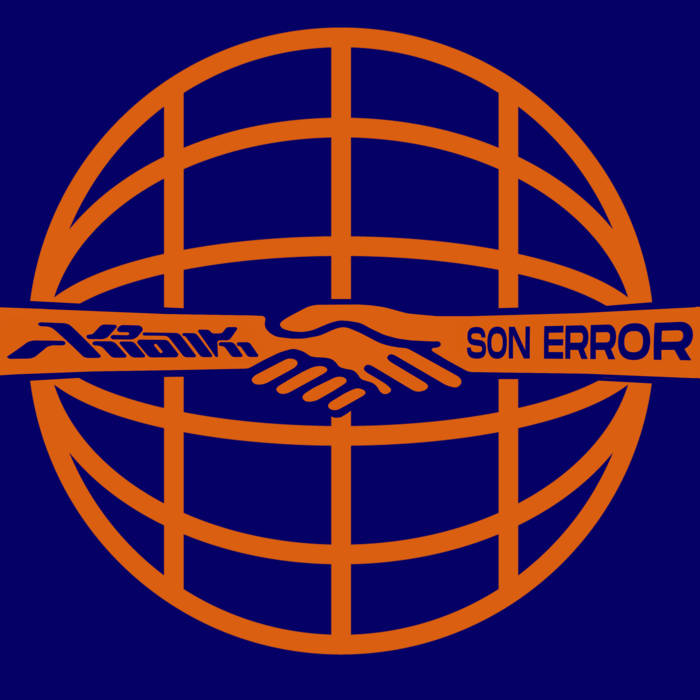 Son Error's recent "Lichtenberg Mambo" release on Akronym Collective is a uniquely stylistic movement through Berlin's signature sounds.
"Lichtenberg Mambo" weaves a dance across multiple musical styles and sonic designs to really bring forward a refreshing release full of tidbits that go from late-night floor stompers to more house-y, classic Berlin styles that've made the local circuit notable on a global scale.
Starting off the release with "Strange Man (At The Corner)", the album fires off with a heavy and gritty breakbeat-influenced atmosphere that really hits home for dancefloor warriors and DJs alike. Coupled with a glitched out voice and ominous atmospheric elements, the track really puts its finger on the pulse of the darker styles.
With "Lichtenberg Mambo", it's obvious why it's the title track. Quickly rotating out of "Strange Man (At The Corner)" broken, quick pace, it molds the atmosphere into a bubbly and more upbeat swing. It has a familiar house-inspired twist to the synths with just enough fuzz to make it a mind-bending track reminiscent of early morning jaunts back home from an event. The outro quickly dives back into a fast-paced, pulsating bass line, making it a really nice breakout track
"Creeping Spirits" dives right back in on the breakbeats with bass-laden sharp kick lines and a synth line that auditorily drives back into the recesses of a dark and sweaty warehouse. Coupled with a clap that sounds off just enough to make you snap back into lucidity, "Creeping Spirits" evokes a uniquely Berlin feeling as it rises and falls throughout the track.
"Change of Character", aptly named for the twist on the expected after the first three tracks, immediately takes a deep dive into a ethereal soundscapes with light yet haunting pad lines and a rumbling kick line. Fast paced but with a chilled out feeling, it nicely rounds off to lead into the home stretch and gives a feeling of finality to the EP.
Finally, "Silver" brings the entire release to a head. With a healthy amount of delay and randomization to the synth line overlaying the four-on-the-floor kick line, this final tune really drives home the feeling of closure. Some really well-placed and thought-out delay segments on the hats couple nicely with the already ambivalent tone of the track. The track offers a perfect placement for either peak hour of a set or for finishing a set to end a long night.
– Colin Cook
Check out Dirty Epic music recommendations here.
Listen to our podcasts here.
Find out more about our events here.