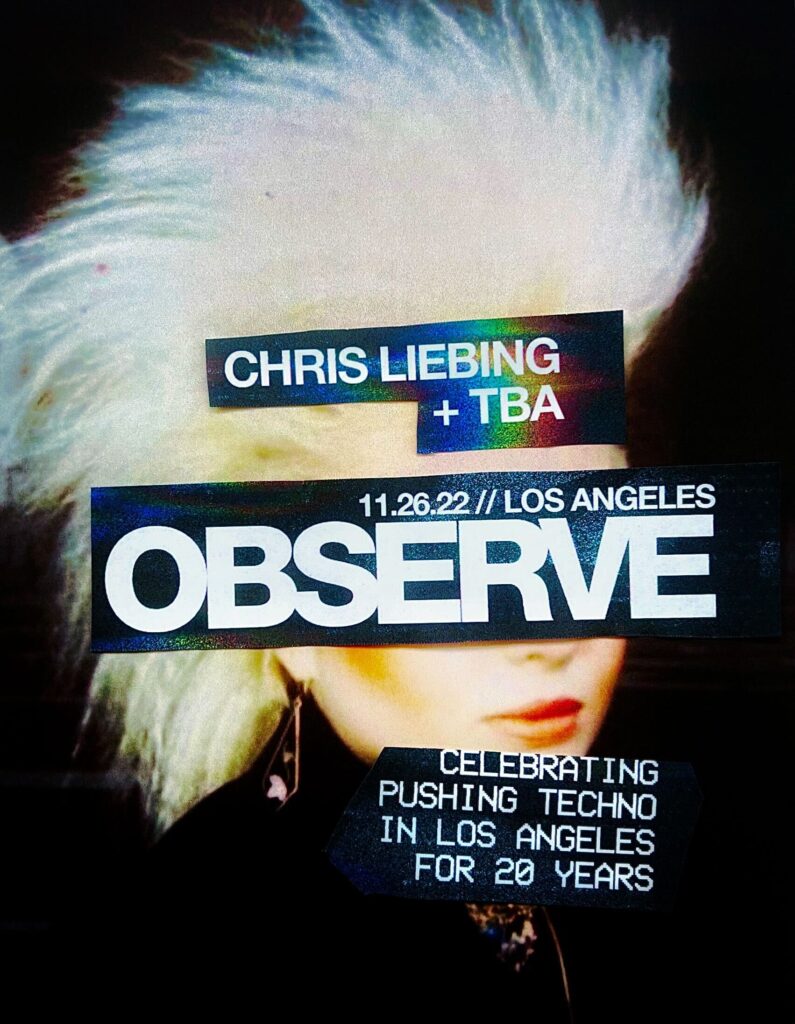 We are proud to announce OBSERVE:: LOS ANGELES returns for its annual event this November 26th!

Members of the OBSERVE team will be celebrating 20 Years since we began curating events in Los Angeles with a grassroots movement, helping to shape the city's underground techno scene and community into what it is today. The past two decades have allowed us the privilege of working with a massive list of incredible artists, audio + visual partnerships, and promoter allies, stretching back to the early INTERFACE events of the 00s with DROID.

Thanks to your support we have stood firm by our beliefs of techno, sticking to our roots regardless of waves of trends that come and go.

Our next OBSERVE will be no exception.

We are proud to announce we will be hosting Chris Liebing again for the first time since 2009 in an underground setting!
We will announce the FULL LINE-UP very soon!
this is a private event and RSVP will be required
Check out Dirty Epic music recommendations here.
Listen to our podcasts here.
Find out more about our events here.