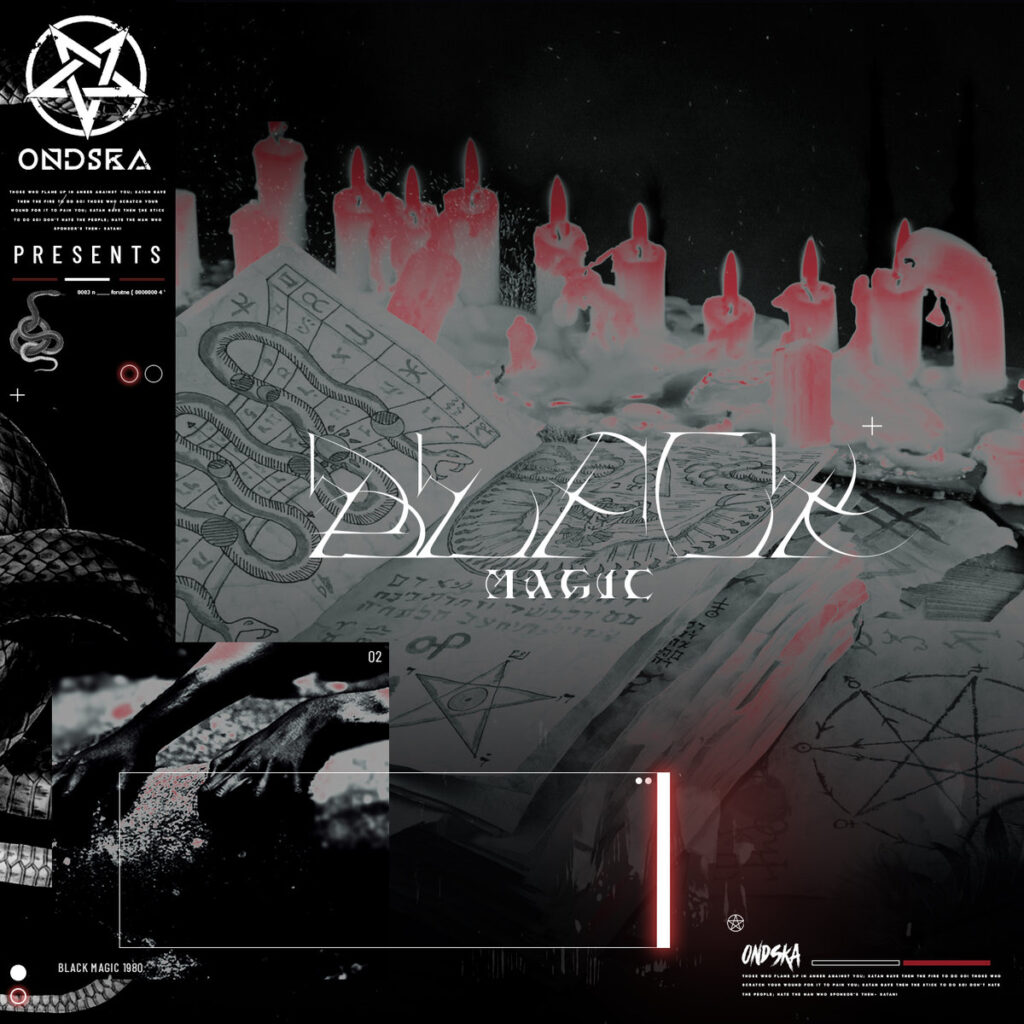 Orlando-based Ondska Records fires back with a rebrand for the ages after a brief hiatus. The first VA release "Black Magic" drives the label in a heavier, more distorted direction with singles from some of Florida's Hard Techno artists including MXRMXR, C:ODE, Naomi Luna, Cream, and label head White Wolf.
Ondska Records comes back into the forefront of Florida-based Hard Techno music with the "Black Magic" bent on pushing the norm of what is commonly thought of when you think of Florida. The release focuses on showcasing the regional talent that has been coming out of Miami, Tampa, and Orlando as of recent years.
Starting off, MXRMXR fires in with "Amarazac". Rumbling kick sequences paired with sweeping pads and percussion elements—the notable ravey influence of Florida's underground—are easily discernible in the first track of the release and it's clear why this was the first selection for the label's relaunch. Rave-y stab synth work coupled with a fast paced and aggressive percussion sweeps highlight the direction the label and its owner have taken in recent years. Next up, C:ODE comes in hot and heavy with "Devil On Acid", a distinctly modern take on a classically Hard Acid soundscape. Intensely overdriven, thick kick lines coupled with an ever evolving distorted acid sequence provide the foundation for a distinct sound that has come back into the musical forefront again.
Miami-based Naomi Luna highlights what would be described as the peak hour track of the release, "Violence". Coming in with a high bpm and rolling industrial percussion coupled with four on the floor kick lines, the track evolves into a myriad of fast paced and sweat inducing sequencing and vocal chops coupled with an ominous and fuzzy distorted pad line. This is a peak-hour, floor-stomping release, and it shows.
Cream's "Neolithium" comes in with distinctly Hardstyle kick lines and sequencing that evokes a UK Hardstyle-meets-Gabber feeling from the jump. Overdriven kick lines with high paced hats and percussive elements drive the track forward like a runaway train before breaking out into a heavily filtered acid line that methodically swoops into the spotlight to end the track.
Finally, the Ondska label head closes out with his projection of the future sound style and musical movement of the label. "Europhagia" showcases a fast, brutalistic, and uniquely industrial soundscape peppered with glitchy and sporadic noises coupled with a beastly distorted kick pattern and open hat that just beat through the track. Insanely aggressive and brutalistic in it's design, this track is the final showing of what the labels future holds and the musical exploration therein.
-Colin Cook
Check out Dirty Epic music recommendations here.
Listen to our podcasts here.
Find out more about our events here.