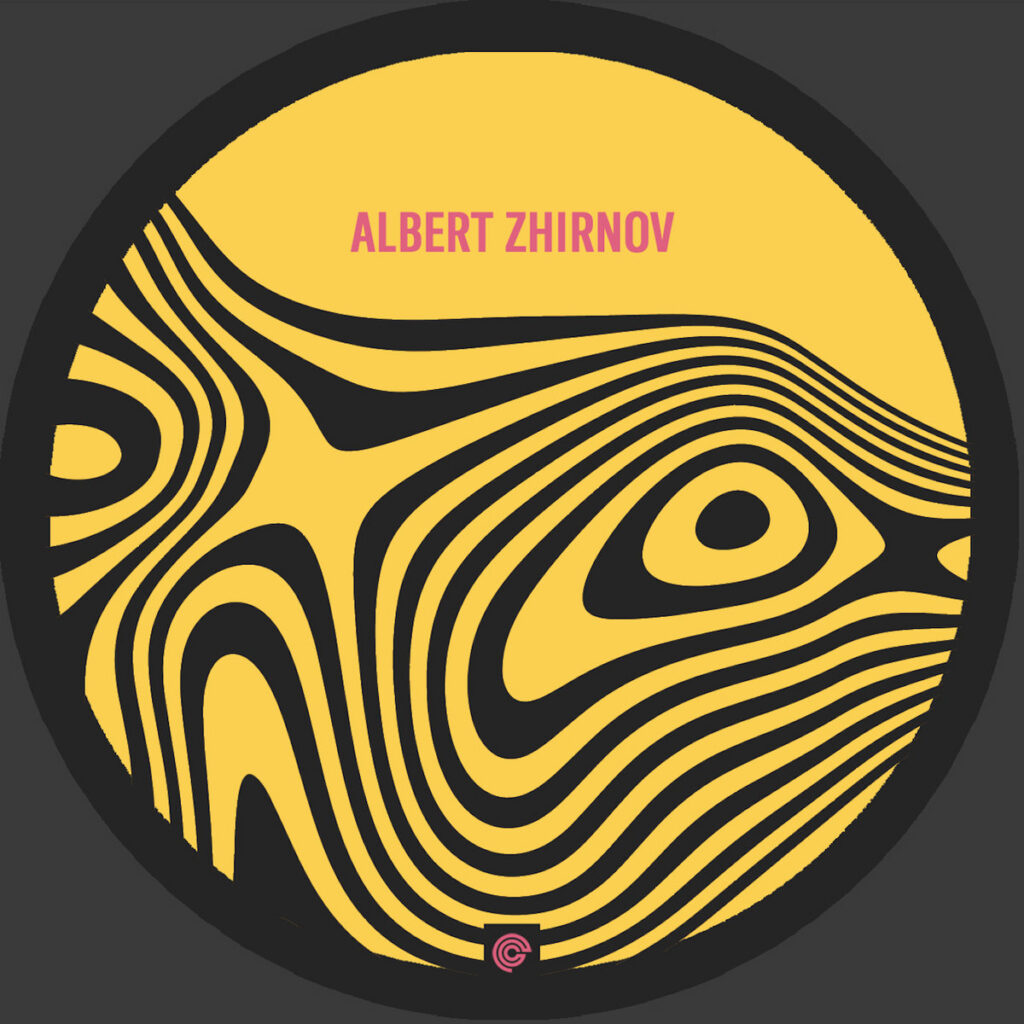 At the crossroads of hard and fast, complex, groovy Techno comes a release from Albert Zhirnov that has a classic Techno aesthetic for modern dancefloors on his second EP for Clergy, the "Switchback".
"Switchback" presents a classically distorted Techno sound that has tempos matching the rapid tempos of the end of this past year. Across this EP, Albert Zhirnov is not one to be simply content with a paired distorted bass kick and hat combo with a rapid-fire bass line that seems to be the shortcut to releasing tracks these days. What's surprising is that while the tempos are pushing into the 140's on this release, there's still some room for air and groove within the beats, creating the illusion of a much slower pace, yet the tracks move along at a really decent clip. Perhaps we're returning to the roots of late 90's techno in here with early Planet Rhythm, Hardgroove, and Primate-esque releases and reconsidering sidestepping the slower minimal trend of the mid-2000's.
It really feels like 2022 was a year for young producers to stand on their own. It proves that good Techno can come from anywhere. Open-minded AR's are seemingly less afraid to give dedicated and committed Techno heads a shot when there's so much change in the air. With the success and stylistically rich release of Zhirnov's prior release on Clergy last summer, "Panzertrain," the label's given Zhirnov the green light to push forward with another direction that's been present in his DJ sets.
With the title track "Switchback", we're faced with a Hardgroove-style track that really brings it all back; maybe there's still life in the old stacks and the wisdom of forgotten methods that're worth exploring. For every track that has a title similar to 'this is the old way', there are a few that make it sound current still. Zhirnov seems to be a student of this era and takes modern methods to create an old sound with enough nuance to make it discernible as being newer. The "Wooden Lessons" track takes that classic Techno sound of the sampled bar chop and the off-time hits of old and pairs it with the ending drum pattern and slight progression to leave room for modern improvements for an actually really satisfying and original sound.
"Distortion Forge" really makes you think of tracks by artists like Slobodan, Basic Implant, Johan Bacto, and Hardcell. Again, the outro and post-peak section are a really unique take on it, and it's as if the crossover point in the track is conceptual rather than an actual exchange in elements. Conversely, "Stoker" starts out with Zhirnov's unique perspective and is truly an extension of modern Techno complete with the deep synth hits over the bars that are melded along with a very strong, distorted tribal pattern.
There's definitely been a strong flirtation with that late-90's Techno sound over the last few years. With the advent of faster 145 BPM Techno and a need for layering records in a set, the older 90's tracks really stand up. A good many DJs who were active in that era pitched their records up as much as they could to make them sound more technical. As it stands, current Techno is taking on a Tech and Trance-meets-Hardstyle energy. Techno heads from that time combated a similar sound back then by going in the exact opposite direction.
In some ways, Albert Zhirnov is using that methodology with the sounds found on this "Switchback" EP while being a fully supportive student of the techniques back then. Where he excels in this release is the hybridization of the styles of deep Techno and grooves set up toward the end of his tracks. The whole EP makes for a really superb, fresh feel that melds conceptually with a set of concepts that're definitely in demand at the moment.
Fans who go nuts for Hardgroove, high BPM and high energy techno, and the sweetness of Deep Techno will find something really great here in the "Switchback" EP. For nostalgia buffs, it really makes a head want to dust off and digitize a stack of old wax to DJ with and try to create some hybrid concepts as well. There's gold in those dollar bins if you know where to look.
-Sean Ocean
Check out Dirty Epic music recommendations here.
Listen to our podcasts here.
Find out more about our events here.