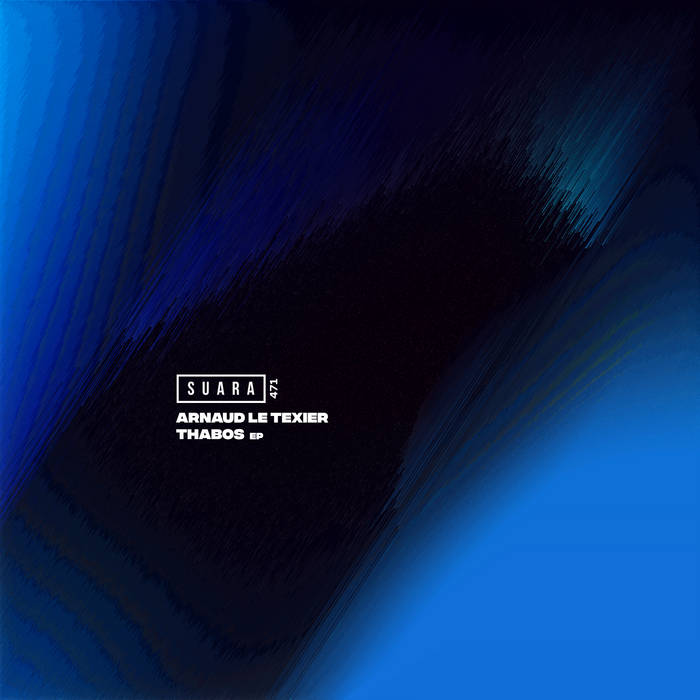 Arnaud Le Texier takes us through some satisfying, uptempo, chord-heavy grooves and hypnotic emotional states on his latest "Thabos" EP off Suara.
The London-based producer has seen a lot of credit on his own productions and label "Children of Tomorrow" and most recently on Emphatic and Soma with his "Elements" EP. On the aforementioned Soma release and the Children of tomorrow imprint, Arnaud Le Texier has pushed a gritty and somewhat banging sound without going full tilt into Acid stormers, holding back with some artistic restraint and tension in the tracks. For this Suara release, "Thabos", Le Texier drops the grit of his prior releases in favor of a subtly-driven atmospheric treatment and chorded modulations. Something similar can be seen in some of Diego's Kanzleramt releases, but Arnaud takes a familiar chorded concept and makes it more soulful than Diego's deeply layered, psychedelic slant.
Arnaud Le Texier's "Ebypso" performs at a crossroads between his prior releases, focusing on a mid-90s minimal Techno vibe and meeting the demand of the current, fast, uptempo Techno environment. Despite the fact that the track is pushing 140bpm, it never loses the groove between the elements. "Ibora" has the predominant chord stylings of Dave Clarke's "Wisdom to the Wise" remix by Robert Hood. This is a track everyone would push the tempos up on, so it's a good artistic decision to do something new within that realm of ideas and this high-level BPM. The higher BPM and the always forward-progressing modulations make it more hypnotic and easier to push forward than being somewhat static in "Wisdom" or other heavy chorded ideas that've been explored in Techno's history.
"Nelrosie" adds a little bit of that Midwest jackin' style that really takes hold of you as a dancer, and the elements are styled to have a rally pull on each other. The tension elements in there never quite let you down, so you are still trying to feel your feet on the sand as you're wading out from shore—quite exhilarating. "Thabos", the namesake track of the EP, takes the solid groove and possibly some Intec label vibes and formats them for today's hyped-up dancefloors. It really kind of smoothes out the needed dead space in these blisteringly fast tracks coming out, injecting a little soul and some classic vibes that Le Texier obviously digs, and it is a delight to see.
Overall, there are a lot of classic Techno influences in this "Thabos" EP. If you're dealing with any sort of chord-heavy options, you're bound to recall some other elements that are tried and true, intentional or not. The way that they're presented as an answer to the current state of the dancefloor is much appreciated. As an artistic decision for personal advancement, this latest release is a commendable step forward into hard, yet restrained, while also being jacky, soulful Techno, and it certainly is very fun to dance to.
-Sean Ocean
Check out Dirty Epic music recommendations here.
Listen to our podcasts here.
Find out more about our Events here.
Listen to our review picks here.