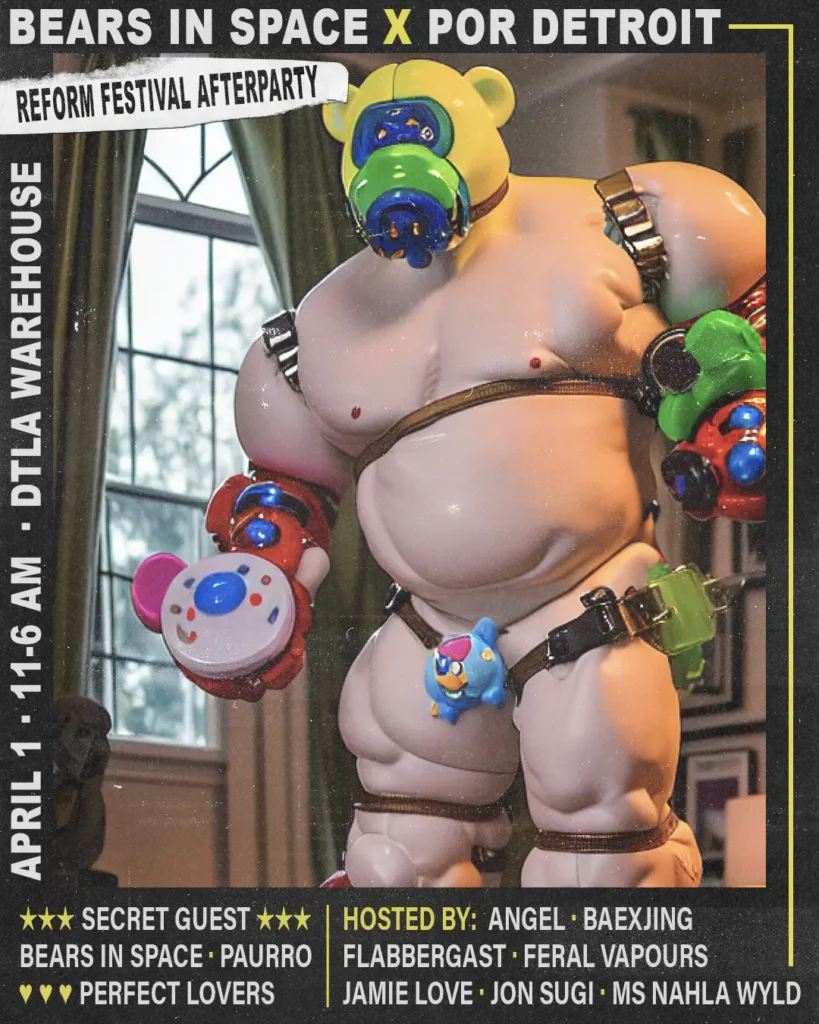 Worlds collide as Bears in Space team up with Por Detroit for a night of epic proportions. We have our favorite guest from Reform Festival headlining our after party alongside Mexican powerhouse Paurro, and a b2b set from Perfect Lovers and Bears in Space.
We have done this collaboration twice in Mexico City and the stories from those parties are not suitable for this platform…..however we will indulge to those on our email list. As always, we have a limited number of discounted tickets available for anyone feeling the financial pinch, reach out via instagram for more info. Secret artist will be announced Friday morning.
Pre-sales recommended
Check out Dirty Epic music recommendations here.
Listen to our podcasts here.
Find out more about our Events here.
Listen to our review picks here.