With the second release of the year on his own imprint, Noetic, David Castellani continues to push the envelope forward with this thundering double header "Balloonatic" delivering a relentless dose of dance-floor heat, all while maintaining an infectious sense of revelry that captivates listeners.
Part modern renaissance man, part mad scientist, David Castellani is a fixture of the LA Techno scene. Established as an authority on modular synthesis, David has been pushing the limits of what live performance is capable of. In addition to his musical endeavors, David has co-founded Anti-Kulture, a boutique hardware manufacturer, and After Infinite, a rave-oriented clothing brand. His creativity and passion extend beyond the realm of music, making him a true visionary in the electronic music landscape.
Through his new "Balloonatic" record, Castellani once again demonstrates the power of his dedication to analog synthesis, giving the tracks a gritty, textural sound that feels at home in the grungy warehouses and street renegades of the LA scene. In his own words, he explains his vision, "For this release I wanted to push the sound into a bigger, more driven space. Most of my music tends to lean into a headier, technical side, and though I wouldn't call these tracks simple, I approached them with a more direct vibe in mind. My focus was on delivering a high-energy ride and pushing the listener to move on the floor."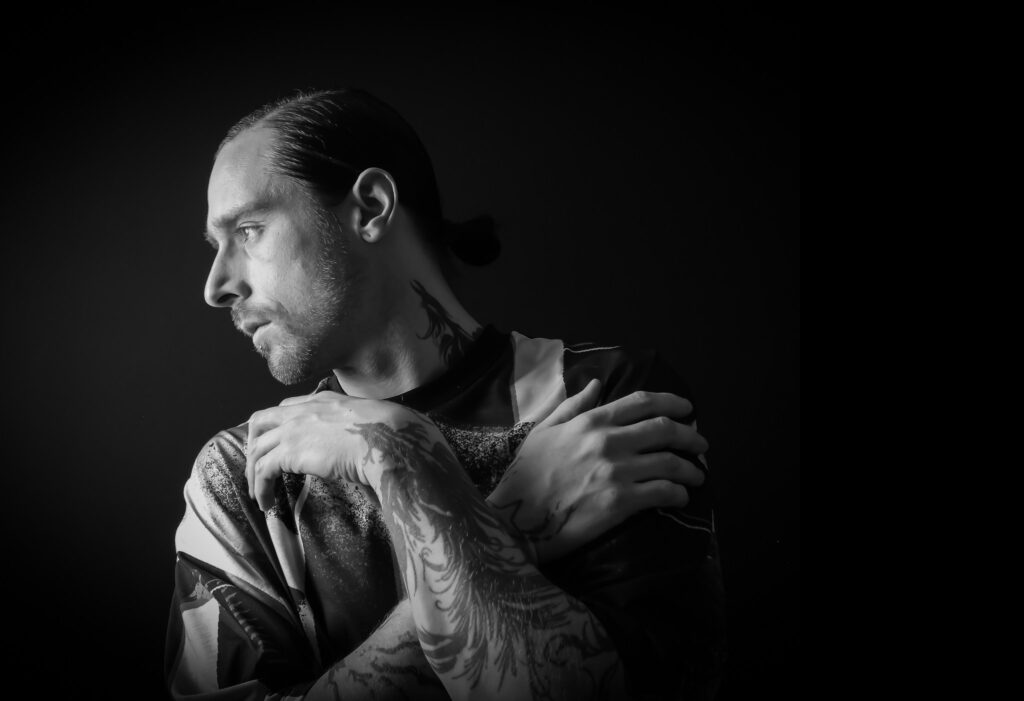 The title track opens up the record with a stompy, downbeat-focused low end. The long tail of the kick drum doubles as the bassline, driving us forward and leaving rhythmic space for the syncopated percussion that fills in over the intro. Also present are some hypnotic, bubbling, spaced-out elements that seem to blur the lines between percussion and synth, perhaps influenced by the use of the Perkons HD-01 by Erica Synths. At the mid-point of the track, a high-pitched vocal sample comes in, undoubtedly recorded during a session of heavy helium consumption. The repeating phrase "Balloonatic" takes focus going into the final drop—an element that is sure to lift the listener out of their Nitrous-induced stupor to get them back on the dancefloor just in time for a raucous ending. The joy of exploration is what makes this track so endearing; it's an instant addition to my library.
As the right-hook on this one-two punch of a record, it's only fitting that "Asphyxia" would be a knockout. The pure electrifying energy on this one feels like licking an exposed wire. This time, the rolling acid bassline of a Roland TB 303 is on full display, creating a sense of urgency that never lets up. The arrangement of "Asphyxia" is one of constant flux and dynamism. Elements come and go with a dazzling speed, leaving you constantly guessing as to where it will go next. The track captures a touch of Detroit influence, making it distinctly American and yet perfectly suited for warehouses from Argentina to the shores of Europe.
With "Balloonatic" and "Asphyxia," David Castellani demonstrates his ability to craft music that pushes boundaries, captivates the listener, and ignites dancefloors worldwide. His dedication to analog synthesis, his exploratory spirit, and his relentless pursuit of high-energy soundscapes make him a force to be reckoned with in the Techno scene. As we eagerly await his future endeavors, one thing is certain: David Castellani's future looks bright.
-Dylan Brady
Check out Dirty Epic music recommendations here.
Listen to our podcasts here.
Find out more about our Events here.
Listen to our review picks here.