Celebrating 5 years of his BITE Records imprint with label showcases and tour dates, Hayden Payne aka Phase Fatale will be swinging through Los Angeles this weekend. Fusing his own synthesis of "cold wave" and industrial influences, his sound has been flourishing in no small part due to an uncompromising uniqueness of vision and aesthetic.
Originally from New York, Hayden has been a Berliner for a number of years, where his roots are now deep—from his release on Unternton that led to an EP on Osgut Ton, to his current Berghain residency, where he just had the 5 Year BITE label showcase. An uncommonly thoughtful artist, we at Dirty Epic took this opportunity to ask him a few questions about his background.
Dirty Epic: Can you tell us what drew you to Berlin? What do you like about the city, and what makes you stay?
Phase Fatale: I came here with my previous band 10 years ago and was planning more to tour with them with my base here. There's a strong scene for post-punk music throughout Europe that my bands were involved in. Meanwhile, I was always working on my electronic solo project, and that came to the forefront and grew as Phase Fatale when I moved to Berlin. The fact that these different scenes crossover and influence each other is one of the reasons I like this city.
DE: You are a KHIDI resident… Tell us about what makes KHIDI so special for you. Indeed for those of us who have not experienced it, what makes that place so special?
Phase Fatale: KHIDI in Tbilisi feels like a home. I've been going there for 7 years now and have been a resident at the club since almost the beginning. I've spent a lot of time in Tbilisi and even lived there for a year. The club's vision along with their top design, sound, and lights inspires me. And there, the clubs act as more than just a place to experience music. They are truly safe spaces and cultural centers for youth to come together and develop ideas. They have helped everyone come together and grow in a positive direction.
DE: Let's go back in time a bit. What was the scene like when you were starting in New York?
Phase Fatale: When I started in New York, I was playing in bands and DJing more in the cold wave sound. And at parties and labels like Weird, this sound was blossoming and was a great thing to be a part of. The Techno scene was not as large there then as it has become while I was getting into it through artists like Silent Servant or Regis which crossed over more. Now for electronic music, it has gotten much bigger again in New York with more cool local artists, venues, and collectives.
DE: Going back even earlier, can you tell us about your musical experiences growing up? Did you study music as a kid? What were some of the first records you heard that imprinted on you?
Phase Fatale: I started playing guitar when I was 10 years old already and then later studied music in university. My dad is also a musician and sound engineer, so I've been growing up with it all my life. Some of the first records he played me were from bands like The Cure or Killing Joke. And these sounds definitely had an influence on what I do today.
DE: And what were some of the first records that hooked you to explore electronic music? Were they the same records that made you love industrial and the darker side of the spectrum?
Phase Fatale: The first artist that really got me into learning to program synthesizers and drum machines and to make this a centerpiece in my music was Martial Canterel. I saw him at Weird for the first time in the late 2000's and was really inspired by his performance and how he used all these archaic vintage synths 100% live.
I was also playing in Void Vision at the time and from there, I really got more into making electronic music. Of course, there were other classic artists like Throbbing Gristle that also influenced me more into the industrial side of things. I don't really view this music as dark though. I see it as uplifting.
DE: What was the first rave or Techno event you attended?
Phase Fatale: I think it was Silent Servant and Regis at Output.
DE: Would you elaborate on your musical friendship with Silent Servant? You two have a long history.
Phase Fatale: I first met Juan I think at one of those Weird parties, and we had some mutual friends and connections. We reconvened when I moved to Berlin, and he was playing out there one night.
We both have similar post-punk influences turned techno which led into him releasing me on Jealous God as well as collaborating on a live set at Berlin Atonal in 2016. Then we produced a record together on my label BITE and just recently did a new track on the 5 year compilation. I learned a lot from him, and it's just always easy working together.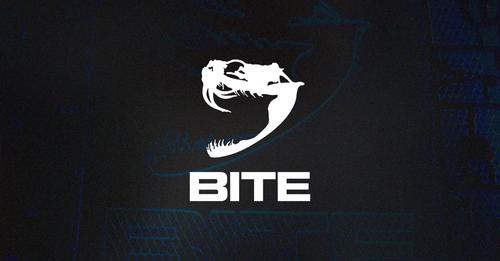 DE: Tell us about the musical kinship behind Soft Crash, your collaboration with Pablo Bozzi. How is that project different in intention to Phase Fatale? You mention "Italo body music," which I find an intriguing term.
Phase Fatale: Soft Crash focuses more on my love for Synthwave and Italo and combines it with more Leftfield influences like IDM or Electro to create something new and futuristic but with this '80s style of romanticism.
Pablo released his first solo EP on BITE a few years ago which defined the Italo body music genre. It's something like Italo but with a harder, fresher edge that encompasses much more than just Italo sounds. So we put together our mutual interests to create Soft Crash which sits somewhere between each of our own styles.
DE: For Soft Crash you reference William S. Burroughs and J.G. Ballard. Can you tell me a bit about these influences and how it has affected the music?
Phase Fatale: Soft comes from Soft Boys by Burroughs and Crash comes from the novel of the same name by Ballard. Both authors deal with themes of the body and the fetishization of technology while our music also explores those pathways.
DE: In addition to books, what else do you find as fuel or inspiration for the music? What's been on your mind lately?
Phase Fatale: Films influence my music, like from my favorite directors David Lynch or John Carpenter. The atmosphere and cinematography as well as the soundtracks and even the foley play a part in the making of my tracks and the concepts behind them.
DE: A.I. has been a big topic in 2023. Ideas from cyberpunk novels are becoming an everyday part of our reality. What do you think? Is there a reason to be afraid?
Phase Fatale: I think this dystopian-style AI scenario shown in movies we are very far away from. No Skynet takeover anytime soon…
DE: If you had to choose, which would you prefer more: the creation of music or performing live?
Phase Fatale: When I create this kind of music, it is also meant to be experienced loud in a physical setting. So performing it of course is a big part of it too.
DE: Tell us about your current studio set-up. Does analog vs. digital play a factor in your aesthetic?
Phase Fatale: Does it matter what paintbrush a painter uses? Not really. It's more important what the end result is. And different tools are the vehicles to that end which depends on the preference of the user and what works for them the most.
DE: Please elaborate on the BITE "Shedding Skin" VA. What are the artists and releases we should look forward to this year?
Phase Fatale: Shedding Skin is a culmination of 5 years of my label BITE showcasing new and veteran artists of the label that give an insight into the different styles of cutting-edge Techno we represent. Over 18 tracks, we move from more mutant sounds to full on Techno, but it's still all connected somehow and tells a story. There will be quite a few more albums and EPs coming from the label this year. Stay tuned!
-Nicolaas Black
Check out Dirty Epic music recommendations here.
Listen to our podcasts here.
Find out more about our Events here.
Listen to our review picks here.