Seminal Chicago Techno and Jackin' House specialist Robert Armani features hard and heavy yet minimalist acid grooves on his latest "Oxygen" EP, highlighted with remixes by Van Czar off his label, Techno Parade.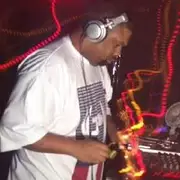 If you want to look at quintessential American Techno influences, you really cannot beat the hard Jackin' Techno of Robert Armani. Who, if you don't know, has been a worldwide influence in the dance music community since his 1991 smash hit "Ambulance" off Dance Mania. Robert has definitely found his groove and kept it consistent. As such, he has been a stalwart representation of the hard-banging Chicago sound that has launched a thousand ships and inspired so many. One included is here with Van Czar, who takes a couple different takes on Robert Amani's blistering Acid lines and slammin' kick and quintessential clap on the downbeat in "Oxygen".
Van Czar adds a little bit of atmosphere and groove with filtered and reverbed-out toms to contrast the clean and ripping Acid lines from Armani's original but takes it to another level with his "Hard Remix." At first you're wondering "What's so different about this remix?" It starts out similar, but there's more emphasis on dynamics and subtle gating, as well as filtered-out down claps that really bring up the intensity as the aforementioned toms are held in a vice grip in a compressor to bring up the intensity to the forefront. Additionally, there's a subtly blended 16th note pattern to really put the track over the edge. The cymbals are sizzling in the high end to match the PH content of what has been established as basically a perfect Acid improvisation and delivery by Robert Armani.
Closing out, "Oxygen" EP is one of the best releases this week and one of the most simple to digest, but it is also not so simple in its intensity and delivery. The message both Robert Armani and Van Czar create is a pure unadulterated Chicago Techno/House sound, but it's taken to intellectual levels of intensity and force.
You may be hard-pressed to find anyone who's had better ear training to feel that kind of Acid line out of many years of experience and match it with the true soul and funk of the Windy City than Robert Armani and Van Czar. Rest assured, this new "Oxygen" EP is a ripper and poised to do some serious damage in a DJ set.
-Sean Ocean
Check out Dirty Epic music recommendations here.
Listen to our podcasts here.
Find out more about our Events here.
Listen to our review picks here.