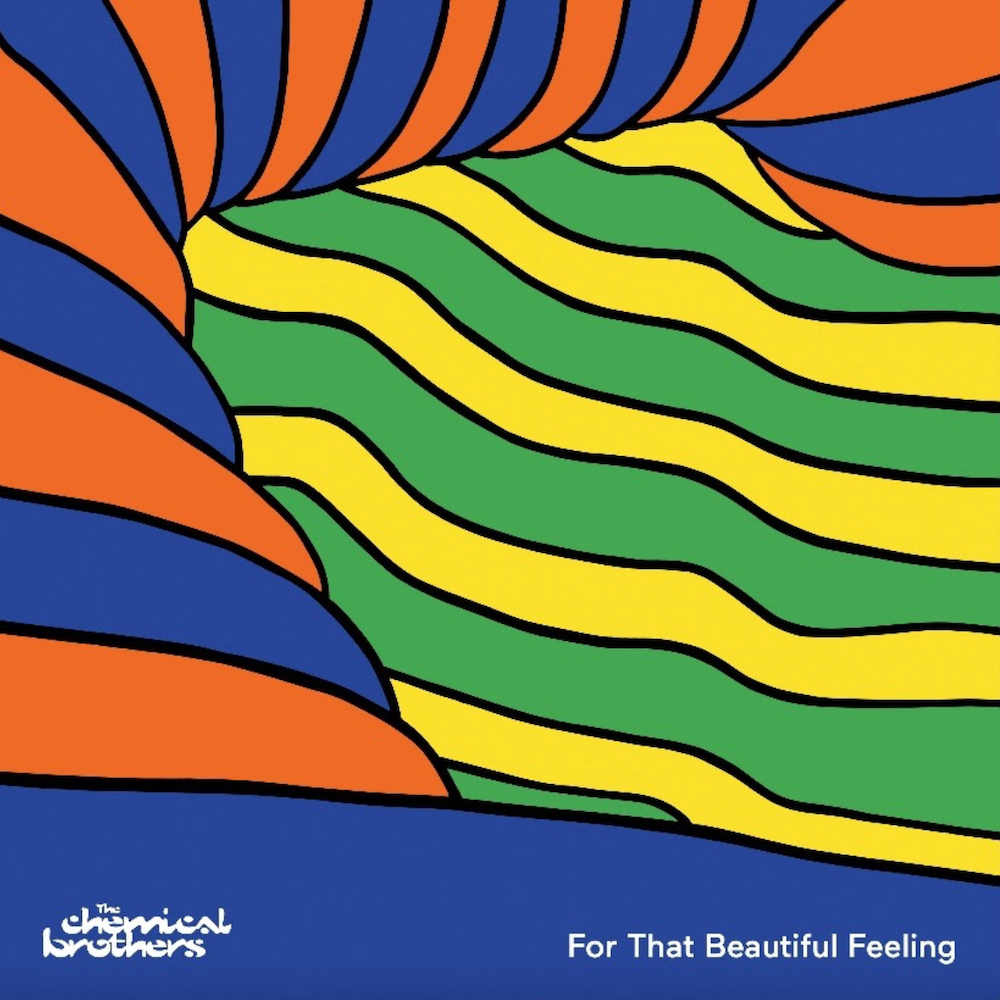 The Chemical Brothers are back with "For That Beautiful Feeling" for their first album in four years on Virgin Records after a string of North American dates last year teasing the tracks.
The Chemical Brothers' new "For That Beautiful Feeling" album starts with an intro that just says "What a beautiful feeling," and the brothers coming out with a new 11-tracker is enough to make everyone say that exact phrase. The entire album has a gorgeous flow that seamlessly goes from one track to the next.
"Live Again" features Halo Maud and is a big beat tune to remind us of the music that the boys have been putting out for years. "No Reason" is one of the bigger releases on the album that follows up, and if you were lucky to catch any of the shows last year, you surely heard it with its haunting voice and massive acid breakdown. Meanwhile "Goodbye" comes next and is a more broken-beat song with a soulful vocal and feel-good synths.
The static dissonance in "Fountains" is something we all have come to enjoy in a Chemical Brothers song. And just when it feels like you are about to break, it resolves and gets you back into the groove. "Magic Wand" highlights a creepy bassline and eerie female vocals with the delightful phrase, "I would give you everything, I'd make you feel like a dream, I'd make you feel like a king". Another massive tune starts out with a slow build up in "The Weight," and it is absolutely reminiscent of the '90s energy that we all know and love from these seminal rave gods.
The biggest feature on the album comes from fellow '90s artist Beck and has angelic vocals with another big beat and positive theme, as the vocals chant "ah ah dancing in the sound of love". However, the track that has been making the rounds the most in the festival circuit over the past year or two is "The Darkness That You Fear". The album includes their own "Harvest Mix" and offers a very solid breakbeat with an even further uplifting message.
"Feels Like I am Dreaming" rounds out the last few tracks on the album with the longest track and one of the more danceable ones as well. The energetic, groovy House and Techno that once again transports us back to the '90s will be sure to captivate any dancefloor. The title track, "For That Beautiful Feeling," once again features Halo Maud and is a very fitting end to the album. Not a particularly dance-y number, a slow build angelic voice just repeats "What a beautiful feeling," and then a slow and droned-out drop lets us all relax after 9 other full tracks of beats that only The Chemical Brothers can come up with.
This tenth studio album by The Chemical Brothers transports us back in time to the sounds that made a lot of us fall in love with electronic music. Big broken beats and vocals are featured throughout the entire album and with any luck, we'll soon get a supporting tour. Check out the album and hope that they end up playing Red Rocks again in the next few years.
-Peter Stimson
Check out Dirty Epic music recommendations here.
Listen to our podcasts here.
Find out more about our Events here.
Listen to our review picks here.