A bright new star in the Electro scene, Alva Recek's latest "IPA" EP released on Portuguese label Diffuse Reality Records features cool and ill Electro vibes.
Quoted as Beatport's best new Electro last week, Alva Recek has definitely started to turn some heads in the Electro world. And that's definitely because of the Slovenian producer's hands-on approach with her gear, focusing on deep and peaceful grooves, killer vibes, and the right amount of swing and bounce. When listening to her music, it's hard not to feel simultaneously at ease, but also ready to groove and rock to her beats.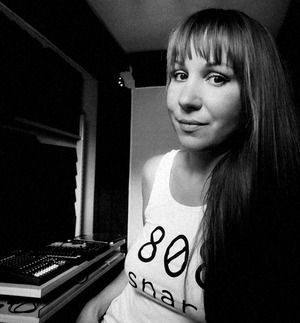 Tracks like "IPA", "DIPA", and "NEIPA" all have the Detroit-style Electro Funk on lock, but also the gentle pads are so inviting and disarming. The vibes to these tracks really speak to one's heart, and the easy way they are put together feels less like a heavy Electro blitz and more like a solid appreciation for the true-school Electro sounds as they are. For the most part, they feel spontaneous, and there's a very human touch to the tracks. It definitely translates very well. Listening through, you can get a sense of Alva Recek's personality and love for the music.
For the last track on the EP, "TIPA," Recek takes a different turn, the bassline and drums would not be out of place on an Aux 88 track, but the long soothing pads are swapped in favor of soft chord stabs on the headnote, making it more funky but also psychedelic and hypnotic. As the stabs in combination with the resonant call-and-response interstitial synths provide intrigue, and while you're trying to sit with those synths, Alva Recek keeps progressing the track with ever more interesting sonic colors to bend your ear.
There's a lot of newer Electro now that tries too hard to be impressive, aggressive, or forceful, or possibly somewhat experimental, but sometimes all you need is a simple bass line, an ill drum groove, and appreciation for the synths that you have and what they sound like as they play off of each other.

"IPA" offers a great set of lovingly well-crafted tracks by Alva Recek here. Make sure you've got her starred on your music streaming resources. Be sure to take a quick listen to her "Soma" EP as well; definitely some breathtaking gems to be dug up in there.
-Sean Ocean
Check out Dirty Epic music recommendations here.
Listen to our podcasts here.
Find out more about our Events here.
Listen to our review picks here.