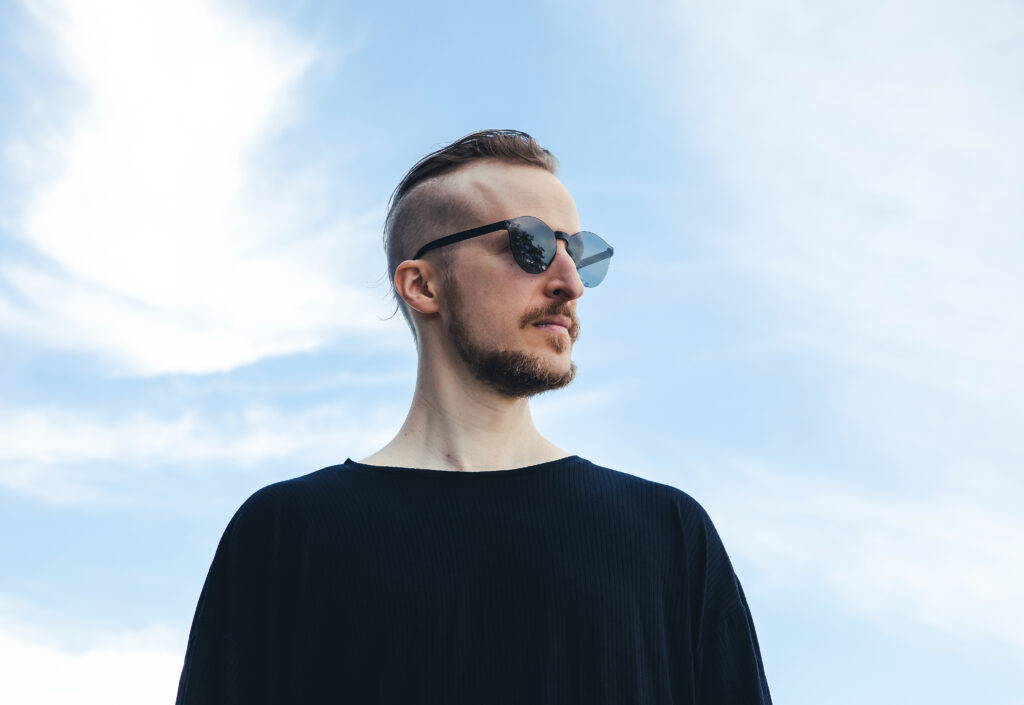 Midwest-born, Berlin-based DJ and Producer Jon Hester unveils his new label, Participation. Having releases on Rekids, Klockworks, Dystopian, and Deeply Rooted, he is a true veteran of the dance scene. This fresh venture sees a new home for his diverse tastes and future collaborations with respected artists.
With his "Participation 001" EP already out and the upcoming "Participation 002" releasing on November 17th featuring a collaboration with none other than Cassy, we took the opportunity to ask Jon a few questions about his new record label and his journey and learnings as a prominent figure in the underground.
Dirty Epic: I thoroughly enjoyed your two-tracker "Participation 001". It is the first release on your newly minted Participation label. What were some of the ideas that sparked the new label and your mission behind it?
Jon Hester: Thank you! The mission of the label is in the name: Participation. Techno and House culture is uniquely defined by participation: the sound system, the room, the DJ, and the audience create the culture in synergy. The dance floor is one of the last remaining pillars of the fundamental human sociocultural experience. As our current times become more chaotic, fractured, and pressurized, the dance floor reminds us of our human rituals extending back to our beginnings as a civilization, dancing around the fire. When you step onto a dance floor, you are continuing the lineage of what it means to be human, while simultaneously creating the culture of the music and the dance in real time.
The label will be an outlet for my own music, and also for collaborations with fellow artists participating in the culture of Techno and House, in the DIY spirit of its genesis. Helming this project will provide an opportunity for me to explore and share a wide range of sounds across my tastes as a DJ and producer while working with other artists with their own distinct sounds.

The collaborative projects will be realized through a mutual exchange of ideas as sketches, one from each artist, to be finalized by the other artist. The label will provide a lean and agile framework to create and communicate ideas, with each EP consisting of two tracks to be released digitally. The artwork for each release will have a white square as the blank canvas, with simple, one-line marker sketches by me, putting the visual focus on the directness, honesty, and immediacy of the creative act.
Dirty Epic: Your origins start in the sometimes frigid, sometimes sweltering, Midwest powerhouses of Electronica, in Chicago and Minneapolis. What do you think about the Midwest and its long love affair with the underground movement involving House & Techno?
Jon: The midwest US and its love affair with House and Techno comes from creating something fantastic in gritty, indifferent environments. The sociocultural repression of Disco and Black gay culture in Chicago pushed the kick drums, claps, and hi-hats further underground, and they came back stronger, more powerful, with a more unbridled soul. Detroit Techno was built on the foundations of House music amidst the abandoned industry of the city, as an outlet and a cultural beacon for Black people in Detroit at the time. The sounds of House and Techno are now universal languages spoken and understood by all.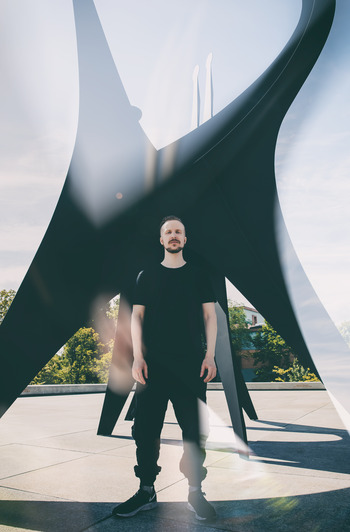 In my personal experience, I started listening to House in the mid-90s in Chicago while I was living there. I loved House music, and yet, I was looking for something more out there, less formulaic. It was on a trip to London with my high school marching band in 1996-1997 that I met someone from Michigan going to parties in Detroit, and she introduced me to Techno. The wider range of possibilities within Techno broadened my horizons and was exactly what I was looking for.
Moving to Minneapolis in 2000, I had the opportunity to dive into a deeply rooted Midwest scene that had all the neighboring influences of Chicago House and Detroit Techno, without any expectations or pressure to uphold the legacies of those respective scenes. Minneapolis had a sound that was out of the spotlight, with more room to breathe. To me, the music there had more range and more of a heady vibe. All that was presented at events known for massive sound systems and walls of bass, which made quite an impression on me. I got further into DJing, started playing out, worked at Vital Vinyl (the main completely DJ-focused record store in the city), ran five events a month for five years, started producing my own tracks, was part of several local crews, and part of a label collective. I was fully immersed!
Dirty Epic: Can you share some thoughts on how DJing and producing have (and are) changing and what that might mean for artists?
Jon: DJing has remained relatively similar in the last few years as far as technology goes. As far as how DJing is changing stylistically — there are some excellent young artists out there now digging deeper into the music and the culture as they establish themselves, and that's fantastic!
Production techniques are continually advancing, but it's still a combination of good ideas, vision, and technical skill that make the difference. Production tools are also now more affordable, and more people are no longer excluded based on their financial means or economic class. Diversity of economic and social class in music often gets overlooked, and the accessibility of production software has been a great equalizer in this sense. Regardless of who's making music or how it is being made, at the end of the day, it's the ideas that matter most. It is my hope that people continue to put good ideas forward, instead of making cookie-cutter music just because they can.
Dirty Epic: You mention your keenness for party-haven staples such as Berghain and Paris's Rex Club but also newer clubs in places like South America and South Africa.
How have those geographical settings/culture(s) influenced you as an artist and to another extent, as a person?
Jon: I have had the pleasure of going to South Africa earlier this year, and back on a second visit to Brazil this year, playing for some of the most energetic and up-for-it audiences I could hope to meet, particularly at TOYTOY in Johannesburg, and for Shadow in Goiânia. These events spark the same feeling in me as when I was coming up in Minneapolis—in a place that was keenly into the music, but didn't have a spotlight on it as some larger cities might have. This innocence and enthusiasm combined with their passion for the music creates genuine magic that is palpable. In burgeoning scenes such as these, people getting into it are not there for money and a career path; it is for the love of the music and the spirit of the experience.
People often look to the established scene in Europe as the pinnacle of "underground" music, but that is not necessarily the case. Truly amazing stuff comes from regions out of the international spotlight, where people have more time and space to be creative on their own terms. All you need is an open-minded, intelligent, and respectful crowd, some talented DJs who know the music and the culture, and a good sound system. That's the vibe!!
Connecting with people in South Africa and South America underscore these truths for me. This continues to motivate me to keep that spirit alive, and spread this message to wherever I have the honor of performing worldwide.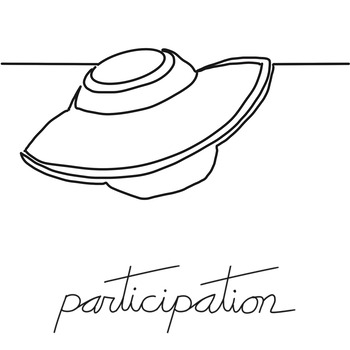 Dirty Epic: What are you looking for when cultivating artists for your label?
Jon: It's all about the music. I am collaborating with artists who inspire me. It doesn't matter if they are currently hyped or not. What's more important to me is their artistic integrity, as well as passion for and participation in Techno and House music and culture. I will be working with up-and-coming artists, lesser-known artists, and legends alike.
Dirty Epic: With technology and AI becoming more integrated in the world of electronic music, how do you stand apart and adapt?
Jon: Authentic and well-conceived human ideas will always resonate with people more than ideas created by technology. At the moment, AI can only replace producers who simply care about a finished, slick, and bland product. It is the artist's way of developing an idea to an end result that creates a unique sound signature, which in turn makes the artist who they are. This type of process cannot happen authentically through the use of technology alone. The debate over AI will continue to evolve as technology and humans evolve.
Dirty Epic: Can you share any wisdom or insight to newcomers jumping in the game?
Jon: Support what you believe in, follow your heart, and you will find yourself on a path that makes you feel good and be successful on your own terms. What matters most is your own motivation and intentions.
Dirty Epic: Where do you see progress in the underground scene? Is there something that clearly hinders its goal?
Jon: "Underground" in its originally-intended sense, is an old-fashioned notion. Living in a world with so little shared mainstream popular culture anymore, it is harder to define distinct "underground" counter-narratives, thanks to increased interconnectivity fraught with fragmentation. As a result, what hinders the goal of "underground" culture is how it has been co-opted and commodified by late-stage capitalism as a product to be bought and sold, leaving its true proponents to fend for themselves. Larger underground movements are no longer possible in the truest sense within a social media surveillance state, but "underground" remains in those who keep the spirit of it alive within themselves and their communities. This spirit is something we have to continue to maintain while adapting to the changes around us.
-Jack Plumb
LINKS:
Jon Hester
Participation 001: https://www.junodownload.com/products/jon-hester-participation-001/6328797-02/
RA: https://ra.co/dj/jonhester
Soundcloud: https://soundcloud.com/jon_hester
Discogs: https://www.discogs.com/artist/1631125-Jon-Hester
Check out Dirty Epic music recommendations here.
Listen to our podcasts here.
Find out more about our Events here.
Listen to our review picks here.