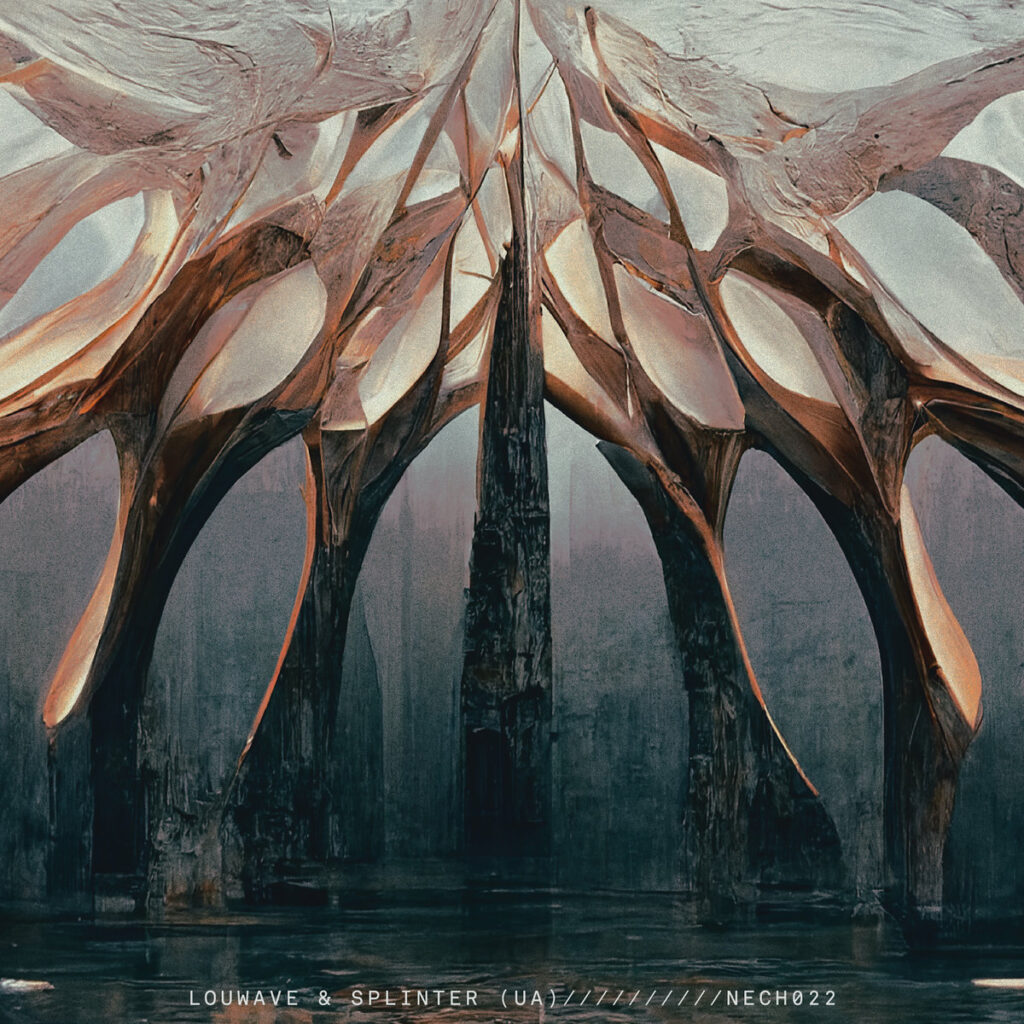 Nothing short of a spiritual experience, Louwave and Splinter (UA) latest Nechto release eagerly welcomes you to the halls of the Techno temple. Dark yet euphoric, their immaculately crafted textures across "Nech022" will have you craving their sanctuary, and dancing in worship.
Embarking on a brand-new collaboration project, Ukrainian live artists and producers Splinter and Louwave join forces on Nastia's Nechto Records for their latest imprint, "Nech022". After each have their own individual careers in music for over a decade, the two pair up to create something completely different from their individual endeavors. Typically favoring the live-performance environment, the studio album between the two exposes their mastery of the craft, providing impeccable grooves that are deeply saturated with vibrant life.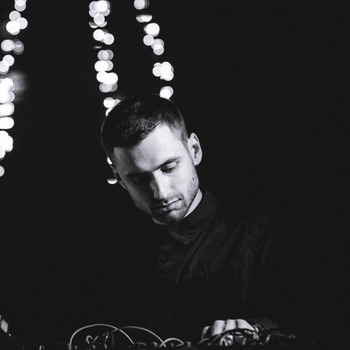 Starting with a proper bang, "Baby Let's Vibe" leaves no room for contemplation. Fast paced and laced with rich, round rhythm and dynamic harmony, a luscious atmospheric sound is created. The resonance feels like what you would hear walking into a cathedral during a lively service, warm and echoing with plenty of harmonic reverberation. Fully encompassing you, the deep texture is driving yet beautifully soft. Rebellious yet dreamy, this tune has me ready to convert to whatever religion this is.
Pulsating with a hint of Acid energy, "Different Souls" builds roaring complexity within seconds. Layer after layer, the peeling of the onion reveals a groovy, twinkling melody that weaves through the deep bass on the track. The juxtaposition of the ethereal melody and hard-driving bass makes the joy ride through this tune an act of pleasure. Insatiably, this one will have you asking for more.
Drums on drums on drums, "To Be Continued" is a master class on hypnotic rhythms. A swirling drum pattern starts the tune, but before you know it, you are completely immersed in an electronic sound bath. The build is so smooth; you aren't even aware of the journey you are being taken on. Each element so perfectly placed, it conveys a sense of orchestral grandeur and complexity. While the pace is racing, it never leaves you feeling out of control. Masterfully crafted, it creates a sense of safety within the organized chaos.
Keeping the hypnotism from the previous tracks, "Doom Drummer" is expectedly atmospheric, round, and enchanting—all the while hard hitting. Also taking a dip on the more Acid-oriented side of production, the deep, sonorous bass drives the tune through, feeling like a Mortal Kombat fight to the death. The looped melody creates a feeling of suspense—a perfect drop for the heat of the moment when hearts are already racing.
Finishing out, "Face Off" lives up to its name, feeling instantly like we've embarked on an intense space mission dueling with an adversary. The fastest seeming pace of the bunch, it is truly a need for speed selection. The warped synth adds darkness and wonder as to who will win this dual.. Drudging through the city, in the rain, desperately trying to find the right warehouse… this would be your tune. The built-in mystery in this track makes for a thrilling adventure.
Splinter (UA) and Louwave's latest collaboration proves that Techno can have plenty of soul. Riding high, this "Nech022" EP creates so much motion that it is impossible not to move your body. Come one, come all. The doors to the Techno temple are open and waiting for you!
-Jen Warra
Check out Dirty Epic music recommendations here.
Listen to our podcasts here.
Find out more about our Events here.
Listen to our review picks here.