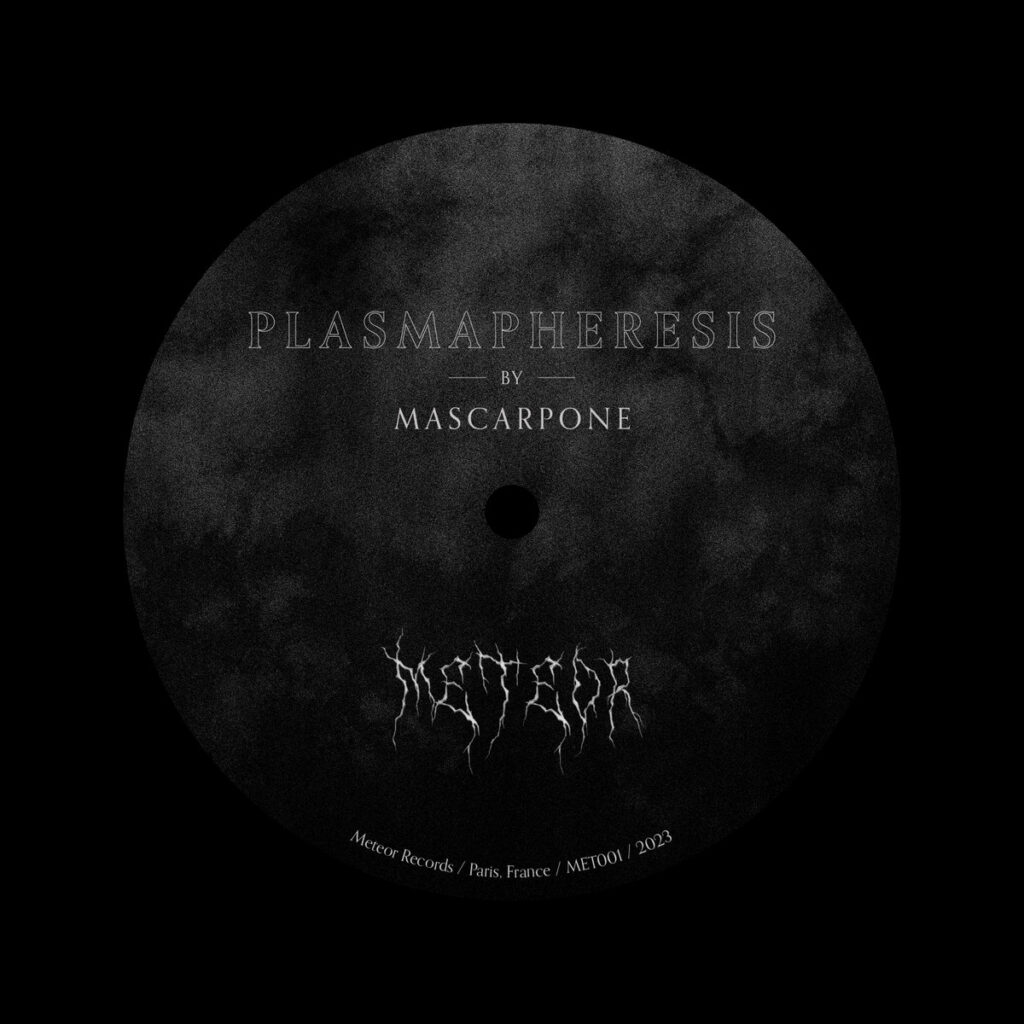 French hardware performer and artist Mascarpone delivers broken-beat Electro and Industrial EBM-styled selections for the French-based Meteor Records. The "PLASMAPHERESIS" release delivers a select Techno and Electro composite that dances seamlessly between genre lines.
Since 2018, Mascarpone (aka Hugo Bussiere) has been bending genre lines between EBM, Electro, and Industrial. With a flair for the distinct nature of Detroit-style Electro influences, they have quickly become something of a notable name in the world surrounding these genre styles while also defining their own swing on the musical connotations associated with genre titles. That being the case, it comes as no surprise to see Mascarpone releasing with vibrant up-and-coming labels in their own respects.
Meteor Records, though respectively new on the open air, has shown itself to conduct within a well-placed and thought-out musical style and presentation that puts many fledgling imprints to shame. While only having a few releases under its belt, there is no denying that the drive and focus at the helm have started on a journey backed with passion and positive intent. This comes to fruition with their releasing of the "PLASMAPHERESIS" EP.
The release features both four-on-the floor and broken-style Electro rhythms coupled with Acid undertones over dystopian and haunting melody work alongside a remix by French powerhouse Unklevon. The combination of classic Detroit influence is palpable throughout the album, and the release both follows in those influential styles while still managing to make a new age statement and expression. Overall, the album is suited for any Techno and Electro-centric artists in kind and has limitless potential for replay-ability throughout any set or time.
-Colin Cook
Check out Dirty Epic music recommendations here.
Listen to our podcasts here.
Find out more about our Events here.
Listen to our review picks here.